Winter Food Safety Q&A
January 18, 2021 - March 29, 2021
Zoom Webinar
---
Contact: For more information, contact Joyce McGarry at mcgarryj@msu.edu or Kellie Jordan at jorda136@msu.edu.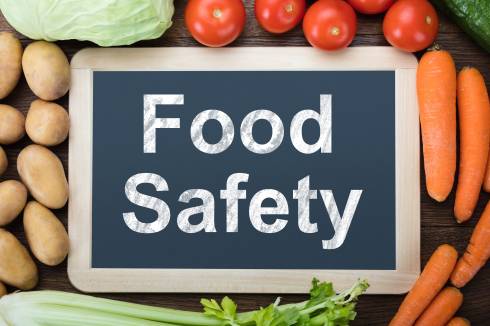 Have questions about home food preservation or food safety? Please join MSU Extension Food Safety Q&A as food safety educators present tips for home food preservation food safety. Join us online via Zoom using your laptop, tablet, smartphone, or any device with internet access.
This is a FREE workshop taught by an experienced MSU Extension food safety educators.
Choose to register for all the sessions by selecting the "register all" button or select the individual sessions you are interested in registering for.
COST: FREE
Every Monday - 1 p.m. EST
Feb. 1, 2021 - Score a touchdown on Food Safety


Don't let the big game take away from keeping your food safe. Join us for food safety scoring tips.
Feb. 8, 2021 -Vacuum Sealer

Are you using your vacuum sealer to its full potential? Is it sitting in the cupboard collecting dust? Learn more about this appliance and what it can do to keep food safe.
Feb. 15, 2021 - Comfort Foods - Cooling Safely

How do you keep food out of the Temperature Danger Zone? Discover how to quickly cool large amounts of food to keep them safe.
Feb. 22, 2021- Freezer Meal Prep

It's 4 o'clock, what's for dinner? Planning for busy days, explore how to safely prepare and freeze meals ahead.
March 1, 2021 - Using your Frozen Fruit

Did you stock up on fresh fruit and now you can't use it all before it starts to turn bad? Discover easy tips to utilize produce rather than throw it away and still be food safe.
March 15, 2021 - Sharpen your Kitchen Skills: Knives 101

A sharp knife is a safe knife and makes all the difference in your kitchen. The program will cover how to sharpen knives and different knife types. Learn how to properly hold and cut with your knife during this presentation.
March 22, 2021 - Spring Cleaning your Kitchen

It's been a long dreary winter, what is lurking in your refrigerator and cupboards? Did you know pathogens can grow in your refrigerator? It is time to clean your kitchen and check the expiration dates of food items.
March 29, 2021 - Social Media & Food Safety

Food safety should always be a part of every recipe. Learn what food safety steps are missing from recipes shared on social media.
Related People
Joyce McGarry
mcgarryj@msu.edu
---