CANCELED: Youth for the Quality Care of Animals (YQCA) & PQA Plus - Berrien County - April 14, 2020
April 14, 2020 6:30PM - 7:00PM
Berrien County Youth Fairgrounds 9122 U.S, Hwy 31, Berrien Springs, MI 49103
---
Contact: Kelly Stelter
THIS EVENT HAS BEEN CANCELED DUE TO MSU'S RESPONSE TO THE NOVEL CORONAVIRUS.
READ MORE ON THE MSU 2019 NOVEL CORONAVIRUS WEBSITE.
The hyperlink should link to: https://msu.edu/coronavirus/.
April 14, 2020
6:30 p.m.
Berrien County Youth Fairgrounds
9122 U.S, Hwy 31,
Berrien Springs, MI 49103
Youth for the Quality Care of Animals (YQCA) is a national multi-species quality assurance program for youth ages 8 to 21. The program is designed to provide an estimated 60-90 minutes of education each year. YQCA is designed as an annual education and certification program focused on food safety, animal well-being and character awareness for youth ages 8 to 21 producing and/or showing pigs, beef cattle, dairy cattle, sheep, goats, market rabbits, and poultry. The program has been designed by extension specialists and national livestock program managers to ensure it is accurate, current and relevant to the needs of the animal industry and shows and is appropriate for youth.
PQA Plus provides participants with an educational foundation that includes but not limited to best practices and standards of food safety, animal well-being, environmental stewardship, and record keeping.

YQCA certification is a requirement for youth taking pigs to the Berrien County Youth Fair. All youth ages 8-21 must complete a certification session. Youth ages 5-7 are expected to attend the educational session along with their parents. Parents of 5-7 year olds will need to complete a PQA certification session.

Cost:
Due to a generous donation, youth attending at YQCA certification session in Berrien County will only be charged $2.00 per youth.
YQCA - $2.00 per youth
PQA Plus - FREE

Once paid, registration fees for YQCA Training Programs are non-refundable.Cash or checks should be made payable to MSU and submitted to the Berrien County MSU Extension Office at 1737 Hillandale Road, Benton Harbor, MI 49022 prior to April 10, 2020. Payment will not be accepted at the door.
Get Directions
Related People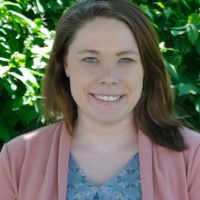 Kelly Stelter
grandtke@msu.edu
---