YQCA (Youth for the Quality of Animals)-Allegan County
June 13, 2022 3:00PM - 7:00PM
Registration Deadline: June 9, 2022 - 11:45PM
Allegan Human Services Building (Spartan Room, Lower Level)-3255 122n Avenue, Allegan, MI 49010
---
Contact: Janice Zerbe- Email: rajzerj@msu.edu Tel: 269-657-8213
June 13, 2022
3 p.m. or 5:30 p.m.
Allegan Human Services Building (Spartan Room, Lower Level)
3255 122nd Avenue
Allegan, MI 49010
Youth for the Quality Care of Animals (YQCA) is a national multi-species quality assurance program for youth ages 7 to 21. The program is designed to provide an estimated 60 minutes of education each year. YQCA is designed as an annual education and certification program focused on food safety, animal well-being and character awareness for youth ages 7 to 21 producing and/or showing pigs, beef cattle, dairy cattle, sheep, goats, market rabbits, and poultry. The program has been designed by extension specialists and national livestock program managers to ensure it is accurate, current and relevant to the needs of the animal industry and shows and is appropriate for youth.

WHO:
Open to youth ages 7 - 18 years.

LOCATION:
Allegan Human Services Building, Spartan Room-Lower Level-Please park and enter from the lower level.

COST:
$5 per a youth
**Must be paid prior to the start of the training**
No refunds will be granted after registrations closes.

REGISTRATION DEADLINE:
Pre-Registration is required. Training is limited to 35 youth per class on a first come, first serve basis until full.
Registration for this event has closed.
Get Directions
Related People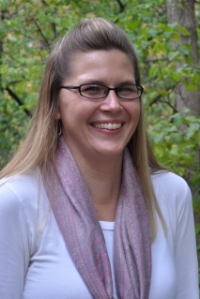 ---