Venues
There are many venues available for meetings, conferences and events. Things to consider are the size, location, cost, space of meeting rooms, available furniture, technology, windows, air conditioning, number of restrooms and proximity to meeting rooms and accessibility. In addition, it is vital to ask what other events are going on before, during and after your event to ensure noise levels or other circumstances will not interfere with your event and to know that you will get the service necessary to ensure a successful event.
Vendor Setup Form - Use this form as a coversheet and include it with each W-9 form of the organization to be set up as a vendor within the MSU Financial System. (MSU Employees Only). Vendors have to be pre-established and approved before a Disbursement Voucher can be initiated.
There are three types of vendors, plus employees, in the financial system.
Disbursement Voucher (DV) Vendors

Used for the purchase of goods or services.
Requires a Tax ID.
Requires a remit address.

Special Payment (SP) Vendors

Used for research participant payments ($75 or less) or non-employee reimbursements.
Does not require a Tax ID.
Requires a remit address.

Purchase Order (PO) Vendors

Can be used on a DV. When using a PO vendor on a DV, the document will automatically route to Purchasing as an additional workflow step.
Should only be created by Purchasing.

Employees

All employees are automatically entered via a feed from HR. No changes may be made to employees via the financial system.
Vendor additions: At the Main Menu screen in EBS under "Lookup and Maintenance", select Vendor to go to the Vendor Lookup screen. Look up the Vendor to see if it is in the financial system. If yes, you may proceed to the DV and initiate payment to the vendor. If no, select create new in the upper right corner of the Vendor Lookup screen and complete the Vendor e-doc. The vendor's W-9 must be scanned and attached in the Notes and Attachments section for all vendors except for sole proprietors/individuals. In order to protect Social Security Numbers, do not attach the W-9 for individuals to the Vendor e-doc. W-9's for individuals are not required.
Food and Beverage should also be considered when contracting a venue space.
Lodging
Venues and lodging can make or break event experiences. Plan ahead and do your research when booking event venues and participant, speaker, or coordinator lodging.
When researching venue options, look for facilities with AV equipment, microphones, and podiums as part of the room rental price. Identify whether the venue offers free parking on-site or nearby. Negotiate for must-have amenities, such as free parking or complimentary breakfast options.
When booking lodging for event attendees or program planners, ask for the cut-off date to be at least two weeks prior to the event dates. Block rooms for 75% of expected audience if it is assumed most attendees will be staying overnight. If there is no availibility left, that leaves 25% to find alternative lodging. If the majority of the people attending the program are from local communities, book lodging for about 25% of the expected audience.
Understand and specify penalties; nobody likes being surprised with hidden fees or unexplained penalties when receiving a final invoice after the event has finished. Protection clauses include having a hotel audit list and rescheduling without penalty.
Audit lists compare the list of program registrants to those who booked lodging. By comparing, audit lists may identify someone who was an attendee but didn't book their room under the group reservation; by adding their count to your room block, you increase your number of used rooms and reduce the amount your organization may have to pay for the attrition.
Rescheduling without penalty includes coverage for forces of nature or unforeseen circumstances that force either the venue or your organization to cease contract terms.
Speakers
When planning a conference or meeting, having relevant and engaging speakers can increase your registration and enhance attendee engagement. A great speaker can also draw sponsors. Once the speaker has been chosen and the agenda drafted, create a session that will showcase their area of expertise.
MSU Travel offers documents on travel policies, latest travel news, contracted travel vendors, sample forms, and links to outside sources of travel information. Creating a guest travel account in Concur for any person that is not affiliated with MSU but is traveling on behalf of Michigan State University, whether paid or unpaid, is required. MSU employees are able to use their own Concur accounts if receiving speaker fees and travel accommodations. For assistance with setting up guest travel in Concur, view this how-to document on Concur Guest Travel. For support from ANR Event Services, submit your speaker information to the ANR Events Speaker Collection Form.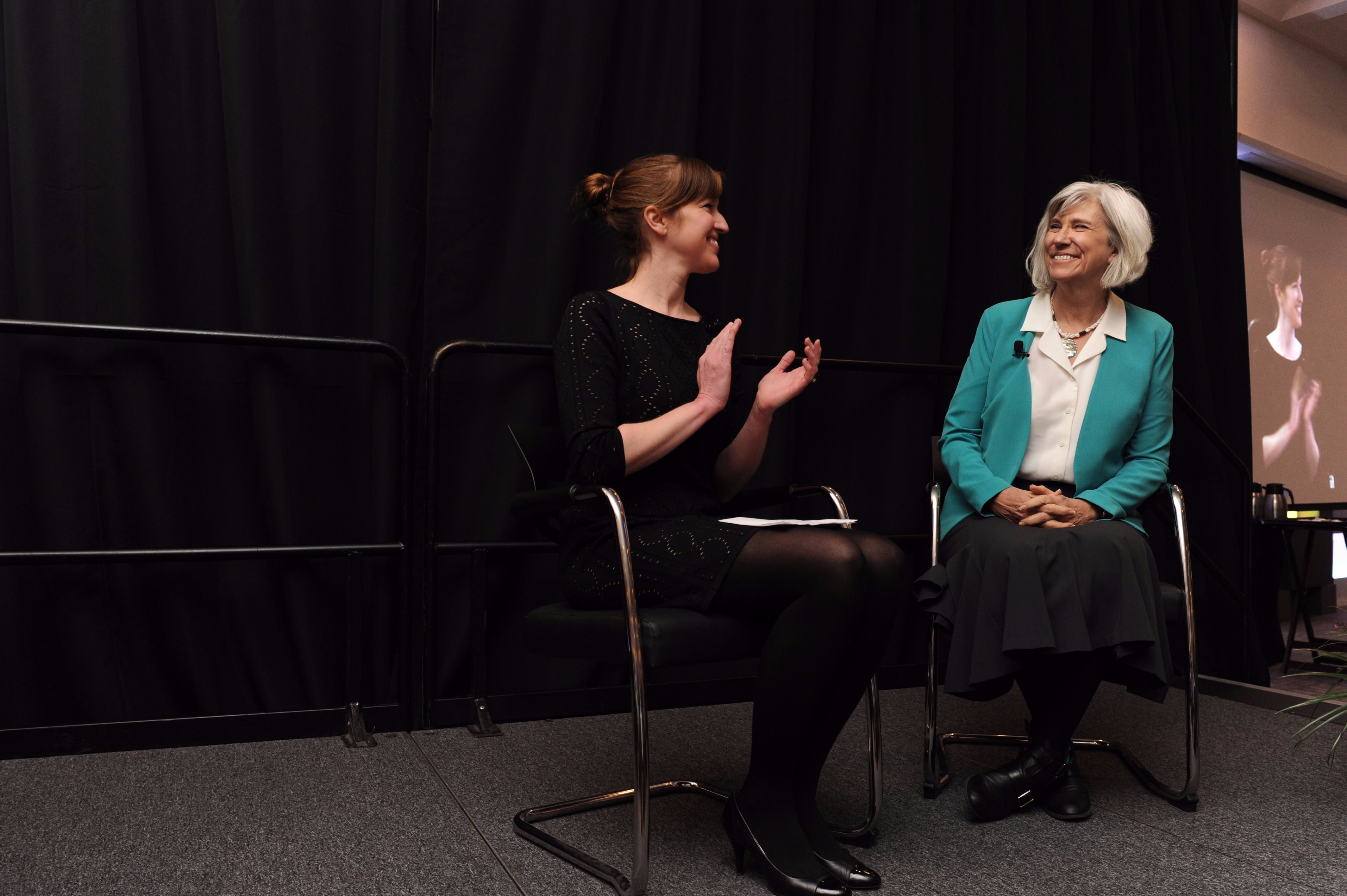 Speaker Contracts
Be clear with details of who will pay for speaker travel, lodging, and meals during the program; identify what is part of their contract or an expense in addition to the speaker fee. Know who will be providing equipment for the speaker presentation. If speakers have a contract, make sure it doesn't conflict with MSU Policies.
Helpful Links
Contracts, Speakers, and Travel Tips