Ed Talks
Below you will find the Ed Talk videos submitted for the 2020 Fall Extension Conference 2020. If you watch one of these videos as part of FEC 2020, please complete this short evaluative survey.
#Inclusion Starts With I
Presenter:
Diane Wisnewski

Co-Presenters:
Bindu Bhakta, Ricardo Costa, Frank Cox, Eric Dobbrastine, Lizz Duran, Anna EldenBrady, Melissa Elischer, Sandria Graham, Kristina Jimmerson, Connie Lange, Lauryn Lin, Sulamain Mansour, Ari McCaskill, Mary Morris-Donaldson, Emily Proctor, Insa Raymond, Ashley Walds

Description: #InclusionStartsWithI is a discussion around the importance of a positive, inclusive work environment. Starring a group of MSU Extension staff members, this video will demonstrate that bias can appear in both expected and unexpected ways and that each of us has the power to make a difference. The goal is for a continuing conversation about the importance of a positive, inclusive world and work environment where everyone should feel a sense of belonging.
Intended Audience: Everyone!
Learning Outcomes:
We will put a face to a name so our Extension colleagues can see their black, brown, gay, differently abled, Muslim, etc. colleagues and they can read what and how we are sometimes made to feel in our workplace.
Will ensure that voices are heard from the staff members who participate in the video.
Will spark a discussion about diversity, inclusion, and belonging - particularly within MSU Extension.
Foster conversation and educate about bias and racism in all forms.
Help us create a culture of equality in our MSU Extension workplace.
Core Competencies: Team Work and Leadership; Diversity, Equity, and Inclusion; Interpersonal and Organizational Professionalism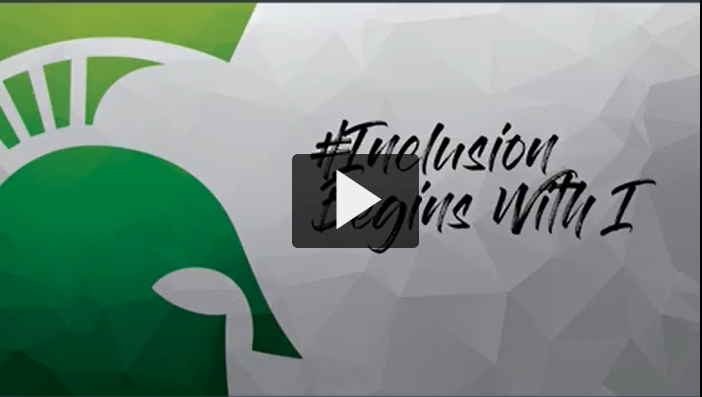 5 Rules to Live by as a Supervisor
Presenter
: Kristi Evans

Description: I would go through my 5 rules to live by as a supervisor
Never Make Your Staff Do Anything You Wouldn't Do Yourself
Your Job Is To Make Their Job Easier
They Are The Pros, Learn From Them
At Times Take The Punch For The Team
Never Go A Day Without Making Someone On Your Team Smile Or Laugh
Create a culture that makes you excited! The results will follow!
Intended Audience: Supervisors
Learning Outcomes: Participants will leave with ideas of how to build relationships with their staff and create a successful culture within their team.
Core Competencies: Team Work and Leadership; Interpersonal and Organizational Professionalism
Achieving the Extension Mission Through Volunteers
Presenter
: Jennifer Weichel
Description: Achieving the Extension Mission through Volunteers is a national online cohort course developed by the Volunteer Specialists in the North Central Region for Extension professionals who work with volunteers to deliver programs. Since 2015, nearly 500 Extension professionals representing a variety of program areas from 26 states have taken the course. In 2019, a study was designed to document the impact of this course. We found that knowledge was gained and behaviors changed: 95% learned how to articulate how volunteerism impacts Extension Programming, 81% stated they work differently with volunteers, 71% recruited volunteers to new positions and the list goes on. Join me to find out more about this study and how you can be a part of the class of 2021!
Intended Audience: MSU Extension Staff across the Institutes
Learning Outcomes: Participants will:
Be introduced to the ISOTURE Model
Become aware of the Achieving the Extension Mission through Volunteers Course as a viable opportunity for their professional development
Understand the importance of scholarship
Core Competencies: Team Work and Leadership; Diversity, Equity, and Inclusion; Interpersonal and Organizational Professionalism
Handouts: 2021 Course Handbook, Volunteer Management Course Recruitment 2021
Benchmarking: Provide your producers with a window into their farm's financial performance
Presenters
: Roger Betz, Corey Clark, Florencia Colella, Stan Moore
Description: An easy to understand discussion of what every educator should know about benchmarking. We will cover critical performance indicators, how to search out industry standards, and how to help producers compare their farm's numbers to these standards.
Intended Audience: Extension employees: staff, educators, program coordinators, instructions, specialists
Learning Outcomes:
You will know where to look for average farm financial data (or benchmark data).
You will know what farm financial information the farmer needs to collect in order to be able to use benchmark data to analyze their business.
Core Competencies: Physical and Fiscal Resources
If the video above won't work, you can use this link instead: https://mediaspace.msu.edu/media/What+is+farm+benchmarkingF+FEC+interactive+video/1_l8jlrgvl
Consumer Education: How your food gets from the field to your table
Presenter
: Dr. Ron Goldy
Description: Few consumers (and many MSU Extension educators) are not aware of modern agricultural production techniques. We have developed several videos that both educate and entertain on how crops are grown.
Intended Audience: MSU Extension non-agriculture employees and the non-farming consumer.
Learning Outcomes: An awareness of modern agricultural techniques.
Core Competencies: Educational Delivery and Technology Adoption; Other
Episode X: The Saga of Change
Presenters
: Susan Kirkman, Jessica Price
Description: This Ed Talk focuses on the creation, implementation, evaluation, and change of the Jedi Training Club created by Susan Kirkman and Jessica Price. Learn how this idea was formed, the many changes that allowed this program to happen, and hear a few Star Wars references along the way. Learn how to blend educational pieces with a popular pre-existing fan base. Unleashing the Force just got a whole lot more fun.
Intended Audience: Anyone in Extension who is looking to spice up their programming
Learning Outcomes: How to collaborate with colleagues. How to create a program that combines educational learning with a topic that already has high interest. How to tackle constant change in a program.
Core Competencies: Partnerships and Collaborations; Program Development, Evaluation, and Reporting
Global Connections: Visual Letters
Presenter
: Janis Brinn

Description: This Ted Style video will introduce participants to global connections through children's artwork of "visual letters." As part of the art exchange, children are asked to paint or draw "visual letters"for children their own ages across the globe. A visual letter is like a written letter in that both tell stories, share important ideas and feelings, and connect children regardless of where they live. The medium is different from a pen pal program in that visual letters use images; written letters use words. Michigan 4-H has been exchanging "visual letters" successfully with China for 30 years and has expanded with pilots including Turkmenistan, Japan, Taiwan, Poland and Canada. Extension participants will be introduced to the visual letters beginnings and current pilot programs in Michigan. Information will be shared on how to start your own "Visual Letter"art exchange, lessons learned from pilots, and resources to achieve program global & cultural outcomes.
Intended Audience: 4-H Extension Staff
Learning Outcomes: 4-H Staff will start their own "Visual Letter" art exchange meeting the needs of their communities and/or participate in the programs already established. MSU Extension Staff connect to a diverse audience and achieve program global & cultural outcomes.
Core Competencies: Other
Google Sites: When and Why to Use in Programming
Presenter
: Meaghan Gass
Description: Overview of when and why Google Sites (https://sites.google.com/) may be a helpful tool for sharing content virtually. What can it do well? What does it not do well? This video will highlight Google Sites MI Sea Grant developed to support virtual education in 2020.
Intended Audience: Anyone who teaches or develops teaching materials
Learning Outcomes: Learn more about Google Sites and gain ideas for its use
Core Competencies: Educational Delivery and Technology Adoption
To learn more about Google Sites, visit https://sites.google.com/msu.edu/2020fec-edtalk/home for resources connected to this Ed Talk.
Implementation of a Low-Cost Remote Monitoring System to Improve Irrigation Management
Presenters
: Younsuk Dong, Lyndon Kelley, Steve Miller
Description: Real-time field monitoring data such as soil moisture content and leaf wetness, have been used to determine the agronomy decision. Soil moisture sensors have been used to improve the water and fertilizer use efficiency. Leaf wetness sensor has been used to quantify leaf wetness duration, and predict the potential risk of plant disease. Typically provided by in situ sensors, operational observations of soil moisture and leaf wetness provide greater insight to improve irrigation management. However, the use of the technology is limited with respect to the number of irrigated acres nationally, with the cost of equipment a potential barrier to their adoption. Research grade remote monitoring systems are commercially available, but the high cost of the commercial system is a barrier for farmers and crop consultants. The purpose of this technology is to produce a low-cost remote monitoring system that can continuously measure multiple depths of soil moisture levels and leaf wetness and display the collected data to the website to determine the critical agronomy decision. Further, multiple remote monitoring systems are beneficial to farmers, irrigators, agronomists desiring to account for variations in soil types and application rates across the field, avoiding reliance on data from one location that may not be representative of the field. Beyond the irrigation management, this low-cost remote sensor system can be connected with various electronic sensors such as temperature, humidity, solar radiation, flow meter, water quality sensors, RGB camera, and thermal camera, which may be beneficial for other agronomy purposes.
Intended Audience: Field crop and vegetable educators
Learning Outcomes: The session will provide an information on low-cost remote sensor monitoring technology.
Core Competencies: Other
Michigan Produce Safety
Presenter
: Heather Borden

Description: The Michigan Produce Safety Team is here to support Michigan growers. Did you know we work with the fruit and vegetable growers in your region? We'd love to tell you more about who we are and what we are doing with your growers. Tune in to this short session to connect with us and learn more!
Intended Audience: Anyone who work with Fruit and Vegetable Growers
Learning Outcomes: Learn more about the Michigan Produce Safety Team and what they are doing with Michigan growers.
Core Competencies: Partnerships and Collaboration
My 4-H Member Hit Jeff Dwyer with a Baseball Bat
Presenter
: Karie Saxton
Description: Inclusion in 4-H and extension can be easy when you get down to the basics: pick a topic/project, include youth and adults with disabilities; be open to being a little less formal; have fun. When inclusion is done right it's not seen as inclusion, it's seen as normal; and when inclusion is normal, normal is amazing.
Intended Audience: All extension staff
Learning Outcomes: Allow staff to look for areas in their programming that can expand to focus on youth and adults with disabilities.
Core Competencies: Diversity, Equity, and Inclusion; Interpersonal and Organizational Professionalism
Pet an insect? Overcoming fear of insects in the outdoors
Presenter
: David Lowenstein
Description: Fearful stories about insects appear in the media. This results in situations of destroy first, ask later. I will describe efforts through classes and online material that are relevant to educating the public on insects near their homes. By connecting individuals with resources on insect life and identification, there can be a more cautious approach towards preserving beneficial species and reducing inputs in outdoor areas
Intended Audience: Staff whose work with youth or adults involves insects directly or indirectly
Learning Outcomes: Improve knowledge about the dependence of insects for economic and environmental health. Become familiar with resources that Michigan residents can use for insect identification. Identify strategies for promoting acceptance or appreciation of harmless or beneficial insects.
Core Competencies: Partnerships and Collaborations; Educational Delivery and Technology Adoption
Removal of Soluble Phosphorus from Tile Drainage
Presenter
: Steven Safferman
Description: Continued surface water impairments are caused by, in part, an increase in the amount of soluble phosphorus leaching through soil into tile drains and shallow groundwater hydraulically connected to surface water. Soluble phosphorus is nearly completely plant available, compared to less than a third for particulate phosphorus, resulting in impacts from substantially lower concentrations. For some soils, the release of soluble phosphorus into tile drainage is inevitable, even after the optimal best management practice to reduce phosphorus loss is implemented. Consequently, an alternative is phosphorus sorption within the tile drain system or as part of a controlled drainage implementation using media. The source of media range from waste materials, such as iron and steel furnace slags, to highly engineered nano-enhanced macromedia that can be regenerated and the phosphorus recovered for safe, sustainable reuse. There are also several examples of modified biochar being used to adsorb soluble phosphorus, although this is not widely available yet. A recently completed project, "Adsorption Media for the Removal of Phosphorus in Tile Drainage for Michigan Corn Fields," funded by the Corn Marketing Program of Michigan, focused on tile drain water. Results found that PO4Sponge® and steel furnace slag demonstrated the best performance and reduced soluble phosphorus from 0.50 mg P-PO4/L down to below 0.05 mg P-PO4/L. This research also calculated life-cycle costing, including the value of the recovered phosphorus, normalized per unit area of crop and phosphorus removed.
Intended Audience: Educators programing in environmental management and field crops
Learning Outcomes: Environmental importance of soluble phosphorus and emerging BMP to reduce impacts.
Core Competencies: Other
Using Articulate Storyline to Create Interactive eLearning Content
Presenter
: Alison Work
Description: In this new era where virtual presence is critical, it's imperative we keep our audience involved and engaged. This session will explore how you can use Articulate Storyline or other similar programs to create interactive, web-based educational content. Whether it's gamifying your courses with a "choose your own adventure" style video, clickable infographics, or creative online quizzes, you can take things a step beyond a video or PowerPoint presentation with a more hands-on learning experience. This session will provide a variety of examples and show you the basics of how to use the program.
Intended Audience: Educators looking for new ways to deliver education online
Learning Outcomes: After this session, participants should have a better understanding of the program Articulate Storyline and the types of interactive media they can create.
Core Competencies: Educational Delivery and Technology Adoption