Forestry Alumni Profiles
Don Van Eynde (B.S. 1959 MSU Forestry)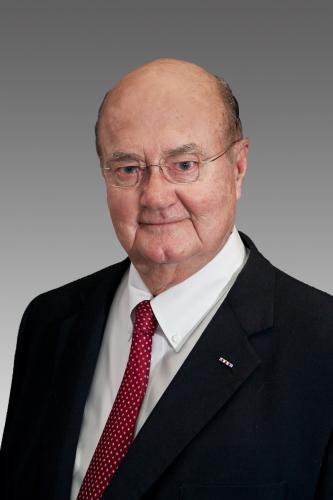 Donald Van Eynde, PhD, is a retired Professor of Management from Trinity University in San Antonio, Texas.
He has a Bachelor of Science degree in Forestry from Michigan State University, a Master of Science degree in Speech Communication and Human Relations from the University of Kansas, and a Masters of Arts degree and a PhD in Organizational Psychology from Columbia University.
Don's first career was with the U.S. Army where he served for 20 years. He served two combat tours in Vietnam and was awarded the Silver Star, two Bronze Stars, and the Vietnamese Cross of Gallantry for heroism in action. He also served as the Assistant U.S. Army Attache in the U.S. embassy in Portugal and later as the Military Advisor to the U.S. Ambassador to the United Nations in New York City.
His primary areas of expertise include the management of change, leadership education, the development of executive teams, and executive coaching. From 2004-2006 Don worked with NASA's Space Shuttle Mission Management Team on issues related to decision making and group dynamics.
While at Trinity University, Don was recognized on 36 occasions by various students and campus organizations as an "Outstanding / Favorite Professor," was honored by the faculty for "exemplary leadership and selfless dedication in making Trinity a better place to work as we teach and learn," was the recipient of the Trinity University Award for Distinguished Service to the University and the Community; and was awarded the Dr. & Mrs. Z.T. Scott Faculty Fellowship for outstanding achievement in teaching and advising.
Professor Van Eynde has 29 articles and one book published in the fields of leadership, training and organization development.
Don is currently the Chair of the Trinity University Crisis Management Team and the Vice President of the Ranches of Brushy Top Landowners' Association in Blanco, Texas.