C5. Strategic Support
Strategic Analytical Agenda and Support to Donor Policy and Strategy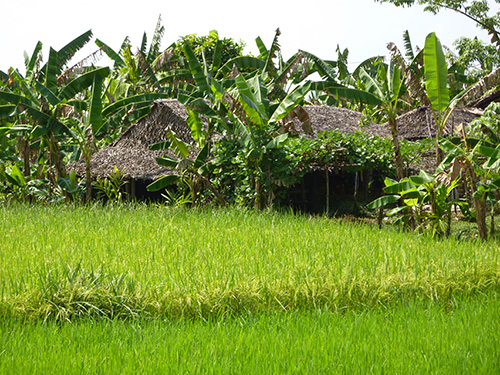 FSP informs donor strategy and policy deliberations by providing timely policy advice and empirically based policy recommendations. This FSP component directly assists USAID and its global development partners to assess trends and evaluate options on "front burner" policy issues having a critical bearing on the achievement of shared Feed the Future, Millennium Development Goals (MDG) and Comprehensive African Agricultural Development Programme (CAADP) goals at country, regional and global levels.
This component is organized around two principal areas of support to USAID/Feed the Future:
1. Technical support on a demand basis
FSP undertakes special studies to fill key knowledge gaps and provides customized, on­ demand technical support through analytics, dialogue, in-country consultation, and training. Some examples include:
Assistance provided to USAID/BFS to identify a more practical and robust set of monitoring indicators on policy processes that could be used within the Feed the Future initiative to measure progress of Feed the Future policy projects. This exercise was motivated by the need to 1) bring cohesion across 14 countries and regions in tracking and monitoring investments in policy change and their results; and 2) to promote dialogue and mutual learning among multiple partners and stakeholders involved in policy change agenda
Organization of the Technical Dialogue on "African Agriculture in 2025: Futures Analyses Informing the African Union Malabo Declaration on Accelerated Growth and Transformation" held at IFPRI on October 1, 2014. The event discussed whether the AU vision of African agriculture by the year 2025 is achievable given Africa's past sources of growth and the current trends, drivers and challenges in African agrifood systems.
Assisted in reviewing USAID Missions progress toward achieving policy change in line with their FTF Policy plans.
In addition, special studies are identified in consultation with USAID/Feed the Future to fill key knowledge gaps on timely policy issues by drawing from a pool of high-quality researchers from MSU/IFPRI as well as expert group discussion with external participants and Feed the Future country institutions.
For example, FSP team members from MSU/IFPRI played a key role in or organizing an event in March 2016 entitled "Cities and the Future of Agriculture and Food Security: A Programmatic and Policy Roundtable."
2. Communication and outreach

FSP communication and outreach efforts consists of the preparation of policy briefs, co-organiziation of consultative meetings with USAID staff, and participation at global research fora. FSP provides technical input into USAID-sponsored events/round tables on issues relevant to Feed the Future.
For example:
Assistance to BFS Policy Unit in the preparations for their Partners' Meeting in December 2015
Support to AUC "Evidence Summit" in April 2014, including provision of policy briefs, outcomes of recent or ongoing relevant studies, implications and findings of recent research in order to identify the key constraints and the value‐added outcomes from addressing these constraints in the next series of CAADP investment plans.
Photo: Farmstead in the Delta Region of Myanmar (credit: Benjamin Belton)