Why Fisheries and Wildlife at MSU?
We've been addressing the sustainable needs of our natural resources since the department was formed in 1950. We strive to meet the global challenges that threaten the sustainability of our ecosystems. We prepare students for the green careers of today and tomorrow.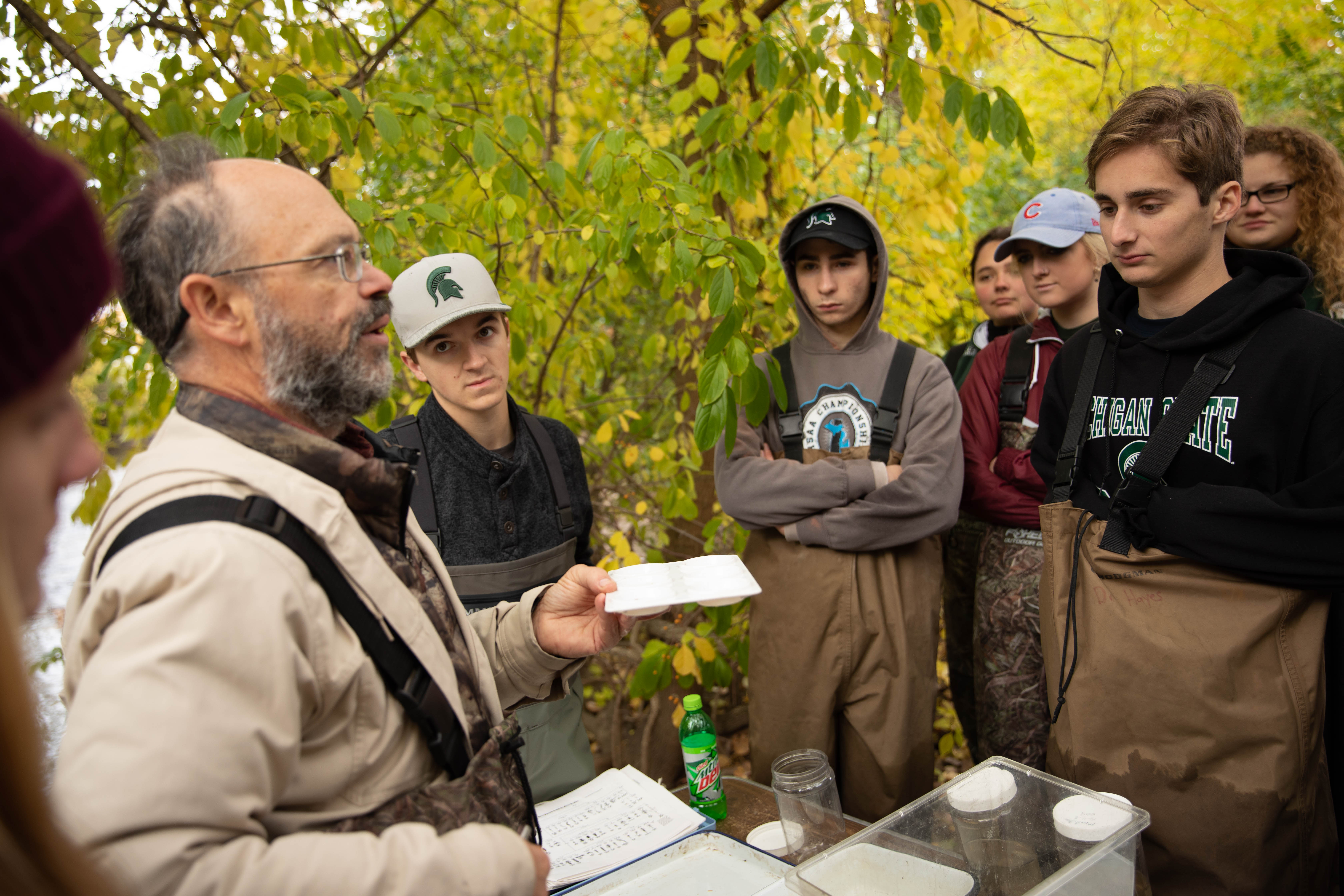 Focus on Sustainability
The department has been researching, teaching, and outreaching effective management tools and methods that address the ecological sustainability of our fish and wildlife populations, and have been doing so long before sustainability became popular.
Fisheries and Wildlife may be the right major for you, if you say things like:
I'm interested in the environment.
I'm interested in sustainability or sustainable management.
I want to work outside.
I like to fish and/or hunt.
I want to protect wild animals and/or endangered species.
I want to be a wildlife or fisheries biologist.
I want to be a professor or researcher in the field of natural resources.
I want to work for the Department of Natural Resources.
I want to work for the U.S. Fish and Wildlife Service or the National Park Service.
I'm interested in conservation biology.
I'm interested in marine biology.
I'm interested in working with wetlands and waterfowl.
I want to be a conservation officer or a game warden.
I'm interested in environmental education.
I want to work at a nature center.
I'm interested in wildlife rehabilitation.
Nationally Recognized Program
Michigan State University is one of the top colleges for studying natural resources and conservation.
There are nearly 50 faculty members in the Department of Fisheries and Wildlife with a wide breadth of expertise and interests related to fish and wildlife species, their ecosystems, and their conservation. Many of our faculty are nationally recognized for their work.
Leaders in Academics
Michigan State University's fisheries and wildlife program is on the forefront of teaching management, policy, conflict resolution, resource economics and other aspects of the public dimension, as well as the traditional fish and wildlife biology and ecology.
Nationally and internationally recognized scientists visit the department and present seminars regularly.
A large diversity of courses allow students to specialize their programs in areas such as aquaculture, aquatic biology, water quality, forestry, resource economics, conservation law enforcement, environmental education, marine ecosystem management, conservation biology, wildlife biology and management, and wildlife disease.
International Perspectives
Graduate students from around the world add a global dimension to our fisheries and wildlife program.
Additionally, our faculty have visited more than 20 countries and have contacts and interactions with scientists in those different areas.
---
Student Experiences
There are 900+ registered student organizations at MSU, including:
Industry Organizations & Networking
Students are encouraged to attend regional and national professional meetings, such as the Midwest Fish and Wildlife Conference, the Annual Conference of the American Fisheries Society and the Annual Conference of The Wildlife Society. There are also meetings of the Michigan chapters of the American Fisheries Society and The Wildlife Society.
Undergraduate Research & Internship Opportunities
Our faculty conduct research at state, regional, national and international levels, providing many opportunities for student involvement.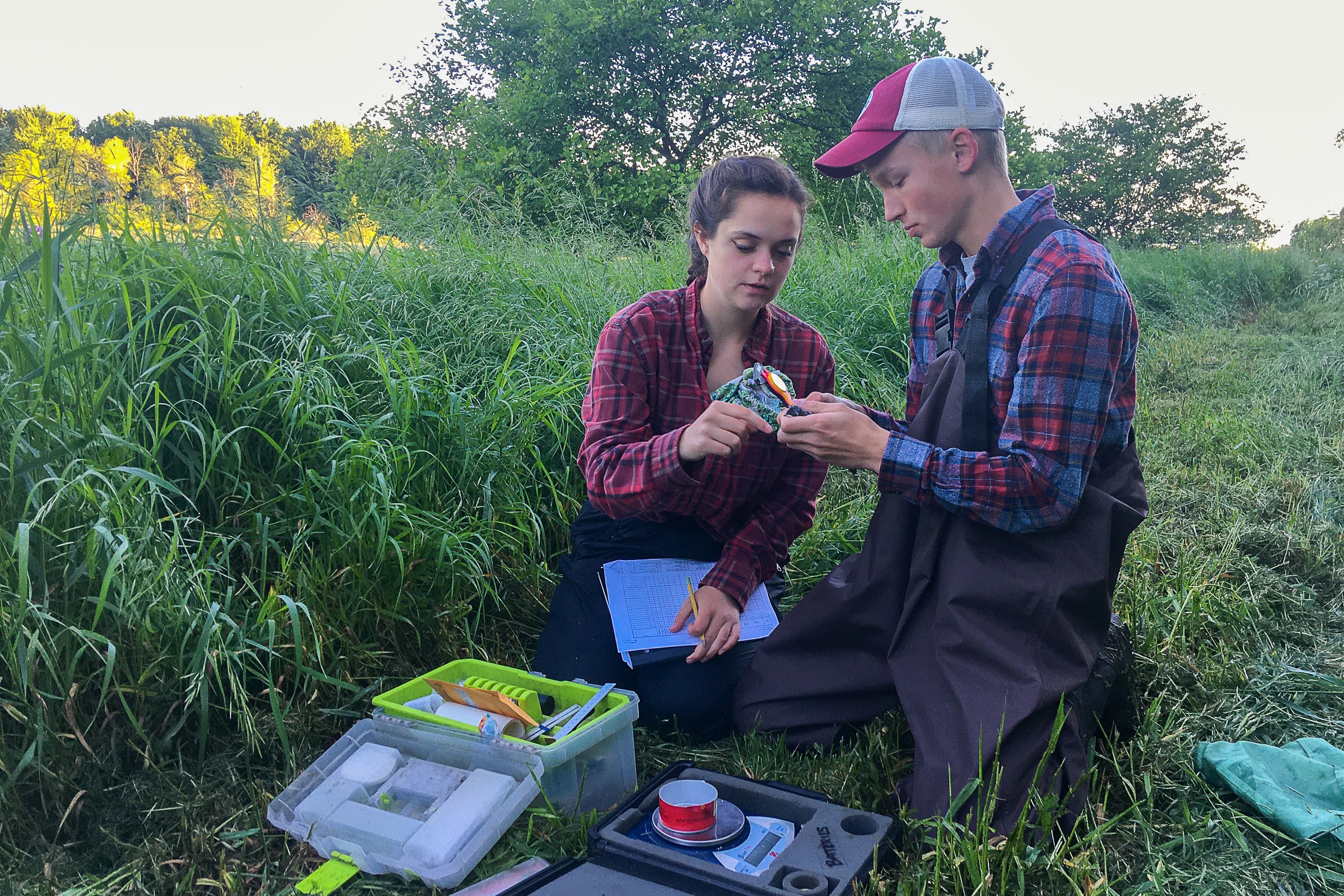 Experiential learning opportunities are available for undergraduates to work with faculty and graduate students part-time during the academic year and full-time during the summer. Research projects provide volunteer and paid opportunities for our undergraduates.
Undergraduates can also conduct their own independent research projects with the mentoring of a faculty member.
Field research stations throughout Michigan provide additional opportunities for experiential learning and research experience.
Education Abroad
Our Department of Fisheries and Wildlife faculty are leaders in developing education abroad courses. We currently have opportunities to study fisheries or wildlife in Antarctica, Fiji, Madagascar, the United Kingdom, Nicaragua, and South Africa.
---
Job Placement Assistance
Fisheries and Wildlife maintains web-based employment resources and e-mail job boards keep students informed of current openings.
Our national and international alumni networks also identify job openings for students and graduates. Additionally, faculty contacts and program reputation help students get into jobs and high-quality graduate programs throughout the nation.
---
Contact Us
If you would like more information about the Fisheries and Wildlife program at Michigan State University, please call our Academic Advising Center at 517-353-9091 or email us at fwadvise@msu.edu.