South-South Partnerships (India-Africa; India-Afghanistan)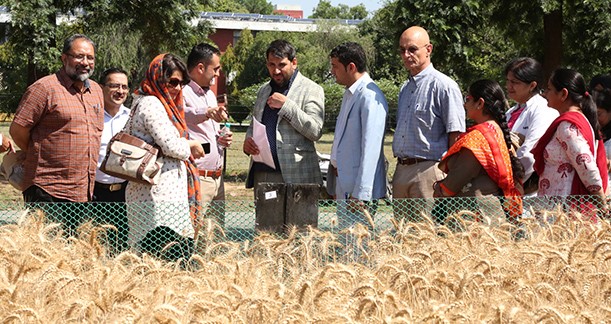 Through ongoing endeavors, we have implemented collaborative programs between both India and countries in Africa, and India and Afghanistan or what we call South-South Partnerships. Nurturing these unique collaborations has been an integral part of CANR international programs. They contribute to sharing of experiences and expertise among developing countries so that they can learn and benefit from each other's successes and challenges. South-South partnerships involve working together on common goals, challenges and can lead to huge strides in enhancing agricultural productivity, food security and livelihoods.
MSU maintains a vast global network with public and private institutions. Since 2008, in collaboration with the African Union Development Agency (AUDA-NEPAD) ABNE Project, the WorldTAP program of CANR has organized annual two-week study tours to India to share experiences of agricultural biotechnology with policy makers and regulators from various countries in Africa. Through these study tours, our partners in India have shared experiences of biotechnology-derived Bt. cotton technology and the private seed industry. The impacts of these study tours have been tremendous. The improved seeds of cotton have been field tested and commercialized in three countries of Africa. In addition, collaborations are emerging between the seed companies in India and Africa.
Through our linkages with State Agricultural Universities in India and the USAID GRAIN project, MSU has placed 18 young scholars from Afghanistan to pursue masters and doctoral degrees at Haryana Agricultural University and Punjab Agricultural University in India with a goal to strengthen human resources and institutional capacities of the wheat sector in Afghanistan.
For more information, please contact Karim Maredia, PhD, at kmaredia@msu.edu.