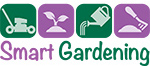 Planting and caring for trees, shrubs and landscape plantings will make your yard attractive.
General Requirements & Care
Selecting Trees & Shrubs
Native Plants & Beneficial Insects
Pest Management
Emerald Ash Borer
Gypsy Moth
Conifer Corner
Dr. Bert Cregg of Michigan State University writes "Conifer Corner" regularly for "The Michigan Landscape" magazine, a bimonthly publication of the Michigan Nursery and Landscape Association (MNLA). You can visit MNLA's consumer website at Plant Michigan Green. Dr. Cregg's articles are listed by topic below.
Additional Resources
Michigan is a great place to grow fruit, vegetables, flowers and landscape plants. MSU Extension offers many resources including the popular Master Gardener Volunteer Program and the Smart Gardening initiative.