View information by type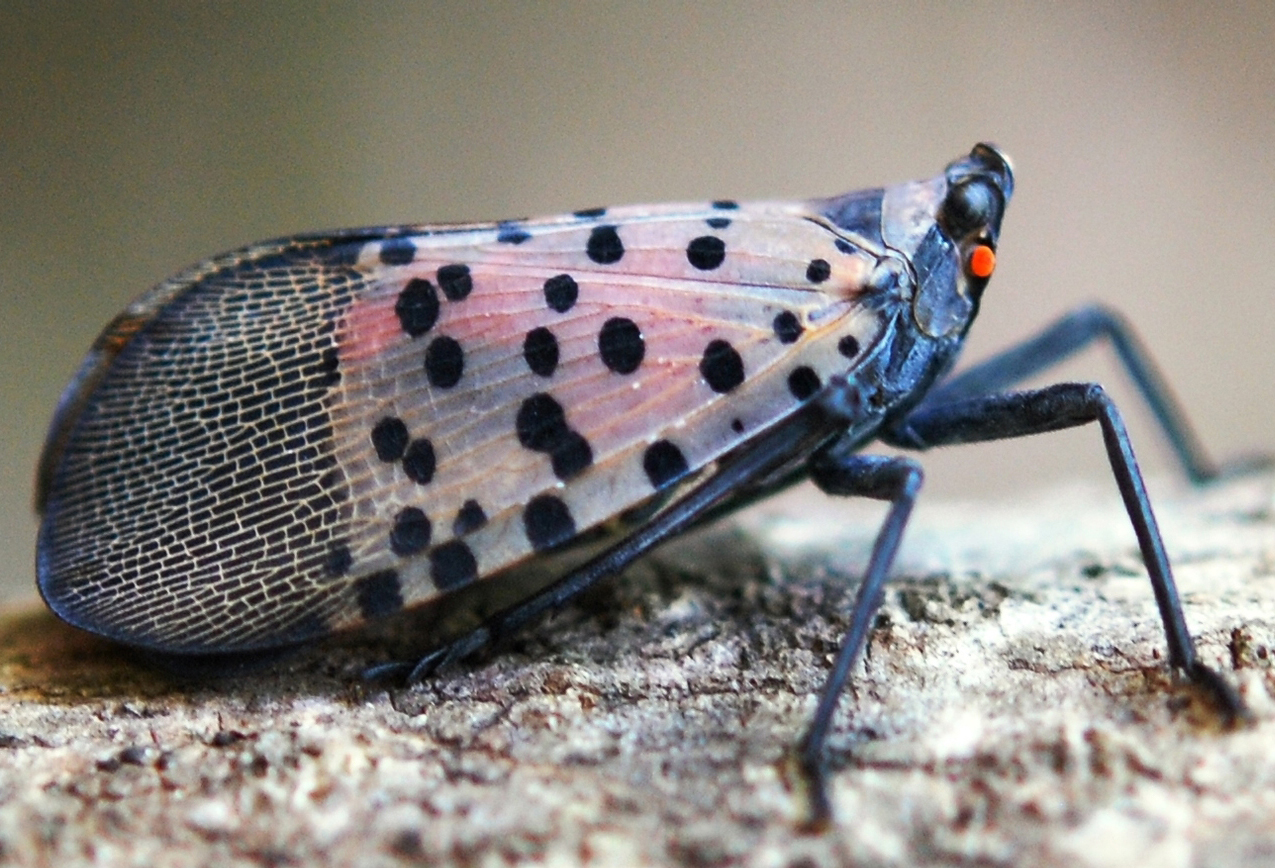 The spotted lanternfly (SLF) is a sap-feeding planthopper, native to China, India and Vietnam, that was discovered in the United States in southeastern Pennsylvania in 2014. No established populations of spotted lanternfly have been identified in Michigan as of December 2020. We know, however, that there is a high risk spotted lanternfly could accidentally be transported into the state. Dead spotted lanternfly adults were found in two areas of southern Michigan in fall 2020. While surveyors found no evidence it had become established in either location, it does highlight the need to be alert.
If and when spotted lanternfly does become established in Michigan, it will likely thrive, given the suitable climate and many of host plants available here. MSU faculty and Extension educators, along with regulatory officials, are preparing to manage this new pest if and when it arrives in Michigan.
The showy insect could affect Michigan fruit and nursery production, along with many species of trees in landscapes and forests. It prefers to feed and develop on Tree-of-heaven, an invasive tree that has little economic value. Scientists in Pennsylvania, however, have reported that spotted lanternfly can also feed and develop on several other species of plants.
Adults are strong fliers and can disperse a considerable distance. Eggs laid on plants or other materials can be transported into new areas. Visit the New York State Integrated Pest Management Program's Spotted Lanternfly Reported Distribution Map to see the most up-to-date confirmed locations.
Early detection of spotted lanternfly will be important for managing this pest. If you suspect you have seen or captured one of these insects, please report it. Send a captured insect or email a good quality photograph to MSU's Pest and Plant Diagnostics lab.
Here are resources for learning more about this pest.
Banner image courtesy of Lawrence Barringer; Pennsylvania Dept. of Agriculture; Bugwood.org