Proud Equestrian Program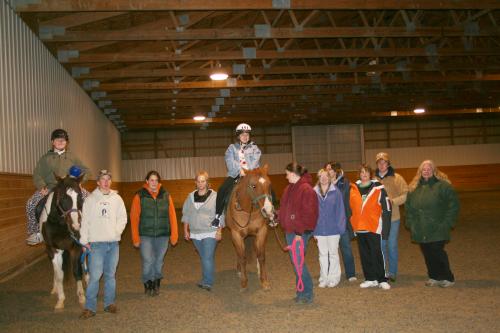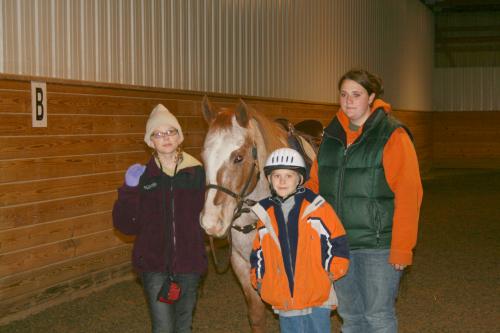 Lapeer County's 4-H Proud Equestrian Program known as P.E.P is a therapeutic riding program for people with special needs. With the help of trained and caring volunteers, riders can improve balance, coordination, posture and muscle tone. Horseback riding also increases self-esteem, self-confidence, discipline and social growth. But more importantly, riding is fun!
P.E.P. sessions are offered in the spring and fall. The spring and fall sessions are seven weeks, once a week for 30 minutes and are currently being held at Windrush Farm in Metamora.
Volunteers and horses are very important to our program, without them there would be no program. Volunteers help make this a fun, successful program. Anyone 14 years or older, with or without horse experience may volunteer for P.E.P. either as a side walker or lead walker.
If you have a horse you would like to be a part of this program or if you yourself would like to volunteer please contact Jean Kreiner at the Lapeer County MSU Extension office (810) 667-0341.
Rider Forms
Member Medical / Code of Conduct
Rider Registration and Emergency Treatment Form
Rider Video, Film and Photography Release Form
Physical or Occupational Therapist and/or Teacher Assessment Form
Volunteer Forms
Volunteer Code of Conduct / Medical Form
Volunteer Registration and Emergency Treatment Form
Volunteer Informed Consent and Release Form
Volunteer Video, Film and Photography Release Form
Horse and Pony Owner's Statement