Nepal Lentil Workshop
Legume Systems Innovation Lab Workshop to Examine the Future of Lentil Systems in Nepal
Lentils are an important crop in Nepal, providing good nutritional values and an affordable source of protein. However, lentil farming in Nepal faces challenges, especially in wet winters, leading to low gains in yield despite development efforts to prioritize lentil production.
Innovative solutions are needed, and opportunities exist to strengthen the entire lentil value chain across Nepal. In response, the Feed the Future Innovation Lab for Legume Systems Research, in partnership with the Nepal USAID Mission, held a two-day (12/15-16/21) virtual exploration of lentil systems in Nepal.
The interactive workshop featured global and local experts delving into the current state of lentil systems in Nepal, exploring current and future global lentil systems innovations, and seeking new opportunities to strengthen this vital crop.
A special thanks to Nepal based collaborators at Nepal Ministry of
Agriculture and Livestock Development, National Grain Legume Research Program, and CIMMYT for their valuable insights in planning the technical program.
Workshop Program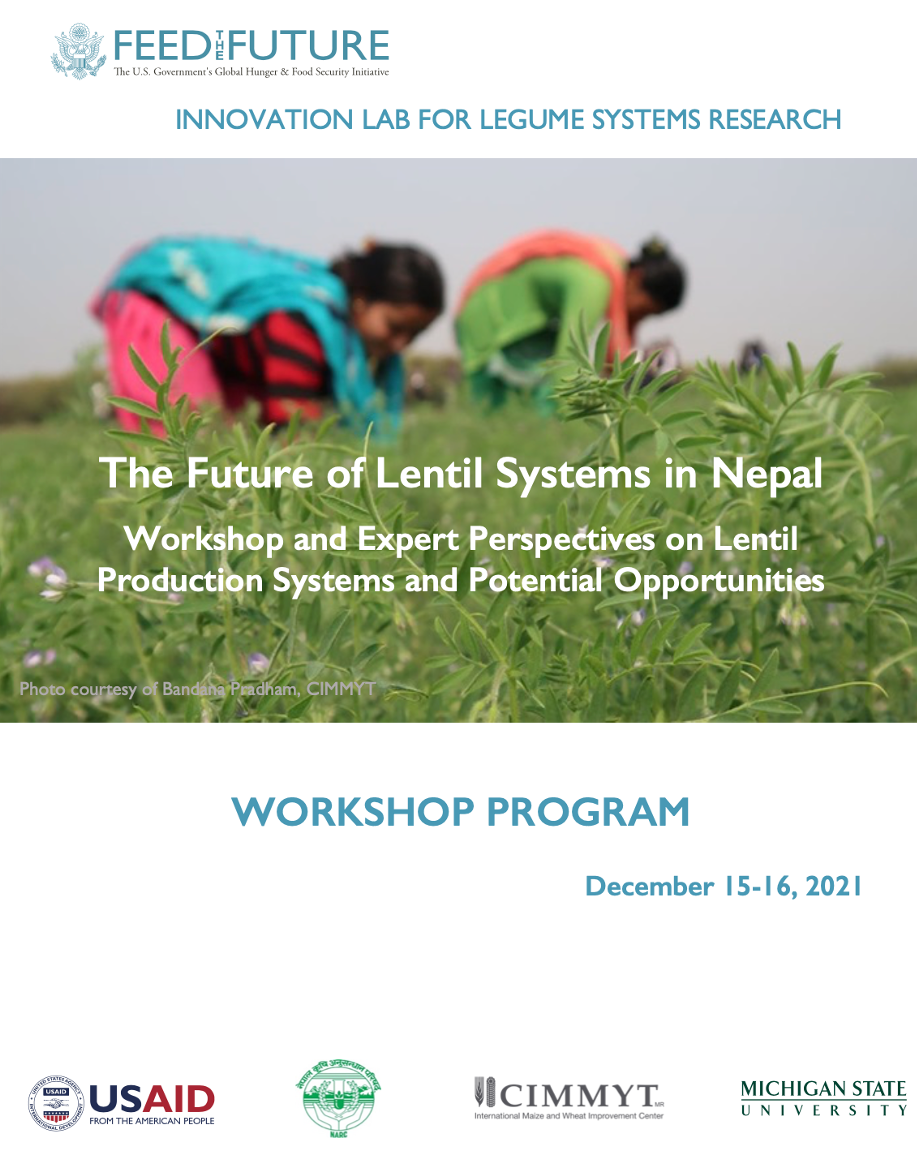 View the workshop program here
Workshop Report