About

Vision | Background | Leadership | Steering Committee 2020 | Michigan Good Food Coordinators
---
The Vision and Goals of the Michigan Good Food Charter
We envision a thriving economy, equity, and sustainability for all of Michigan and its people through a food system rooted in local communities and centered on good food. By 2020, we believe we can meet or exceed the following goals:
Michigan institutions will source 20 percent of their food products from Michigan growers, producers and processors.
Michigan farmers will profitably supply 20 percent of all Michigan institutional, retailer and consumer food purchases and be able to pay fair wages to their workers.
Michigan will generate new agri-food businesses at a rate that enables 20 percent of food purchased in Michigan to come from Michigan.
Eighty percent of Michigan residents (twice the current level) will have easy access to affordable, fresh, healthy food, 20 percent of which is from Michigan sources.
Michigan Nutrition Standards will be met by 100 percent of school meals and 75 percent of schools selling food outside school meal programs.
Michigan schools will incorporate food and agriculture into the pre-K through 12th grade curriculum for all Michigan students and youth will have access to food and agriculture entrepreneurial opportunities.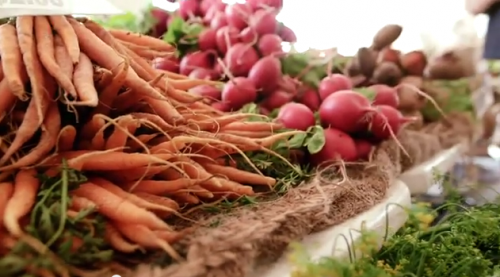 ---
Background
Beginning in late 2009, three organizations - the Michigan State University Center for Regional Food Systems, the Food Bank Council of Michigan, and the Michigan Food Policy Council - came together to coordinate the process of developing specific goals for Michigan's food system that promote equity, sustainability and a thriving economy across the state. Five work groups formed to identify priorities in different arenas of the food systems, and these groups presented initial recommendations at a statewide summit, held at the Lansing Center on February 25, 2010.
Feedback was gathered through the summit and comments solicited in the months that followed, and all of the efforts of the work groups and the input gathered from people across the state culminated in the release of the Michigan Good Food Charter in June 2010.
---
Leadership
The Michigan Good Food Initiative is coordinated by staff at the Center for Regional Food Systems and guided by a steering committee of members from the organizations below.
---
Steering Committee 2020
Addell Anderson, FoodCorps
Ashley Atkinson, Keep Growing Detroit
Jude Barry, Michigan State University Center for Regional Food Systems
Shane Bernardo, Food as Healing
Winona Bynum, Detroit Food Policy Council
Kimberly Carr, Michigan State University Center for Regional Food Systems
Kath Clark, Food Bank Council of Michigan
Kathryn Colasanti, Michigan State University Center for Regional Food Systems
Crystal D'Agostino, National Kidney Foundation of Michigan
Mary Donnell, Capital Impact Partners
Jeff Dwyer, Michigan State University Extension
Amanda Edmonds, AM Edmonds, LLC
Juan Escareño, Midwest Independent Retailers Association
Lilly Fink Shapiro, University of Michigan School for Environment and Sustainability
Michelle Gagliardi, Michigan Farmers Market Association
Liz Gensler, Michigan State University Center for Regional Food Systems
Jae Gerhart, Michigan State University Extension
Lila Gutuskey, Michigan Fitness Foundation
Alex Hill, Wayne State University Center for Urban Studies
Lesli Hoey, University of Michigan
Gwen Imes, Michigan Department of Health and Human Services
Kat Jacques, Michigan State University Extension
Monica Jean, Michigan State University Extension
Rachel Kelly, Michigan State University Center for Regional Food Systems
Shiloh Maples, National Seed Sovereignty Alliance
Lauren Marquardt, Michigan Food and Farming Systems
Ruben Martinez, Michigan State University Julian Samora Research Institute
Colleen Matts, Michigan State University Center for Regional Food Systems
John McCarthy, Michigan Food and Farming Systems (MIFFS)
Dru Montri, Michigan State University College of Agriculture and Natural Resources
Janee Moore, Michigan Department of Health and Human Services
Vicki Morrone, Michigan State University Center for Regional Food Systems
Jill Myer, Kent County Health Department
Michelle Napier-Dunnings, Michigan Public Health Institute
Alex Palzewicz, Marquette County Planning & Taste the Local Difference
Tricia Phelps, Taste the Local Difference
Rich Pirog, Michigan State University Center for Regional Food Systems
Cynthia Price, Greater Grand Rapids Food Systems Council
Christine Quane, Eastern Market Corporation
Jamie Rahrig, Michigan State University Center for Regional Food Systems
Kristine Ranger, Knowledge Navigators
Lindsey Scalera, Michigan State University Center for Regional Food Systems
Meagan Shedd, Michigan State University Center for Regional Food Systems
Marci Scott, Michigan Fitness Foundation
Amanda Shreve, Michigan Farmers Market Association
Jen Silveri, Michigan Food and Farming Systems
Linda Smith-Wheelock, National Kidney Foundation of Michigan
Keith Soster, University of Michigan
Lisa Uganski, Ottawa Food
W. DeWayne Wells, Economic Justice Alliance of Michigan
Jane Whitacre, Michigan Fitness Foundation
Kelly Wilson, Taste the Local Difference
Lori Yelton, Michigan Department of Agriculture and Rural Development

---
Michigan Good Food Coordinators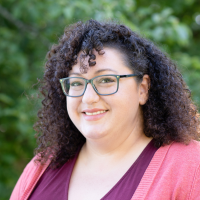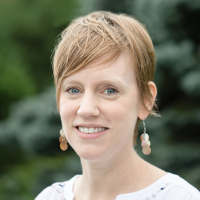 Program Assistant