2020 Program Overview
The final Convention Program is now available for download. Additionally, full session descriptions and speaker contact information are provided on this website for each day of the Convention: Wednesday, Thursday, and Friday.
Download the Convention Program
Schedule at a Glance
| | |
| --- | --- |
| | |
| 9:00 am - Noon | Workshops 1 |
| Noon - 1:15 pm | Lunch Break: Partner Organization Awards |
| 1:15 - 2:30 pm | Keynote: Dr. Robert Thorson |
| 2:45 - 3:15 pm | Concurrent Sessions 1 |
| 3:30 - 5:00 pm | Concurrent Sessions 2 |
| 5:00 - 6:00 pm | Student/Mentor Networking Mixer |
| | |
| 9:00 - 10:00 am | Keynote: Dr. Kendra Spence Cheruvelil |
| 10:15 - 11:45 am | Concurrent Sessions 3 |
| 11:45 am - 1:00 pm | Lunch Break: Photography and Creative Writing Contest Awards |
| 1:00 - 1:30 pm | Concurrent Sessions 4 |
| 1:45 - 5:00 pm | Workshops 2 and Concurrent Sessions 5 |
| | |
| 9:00 - Noon | Workshops 3 and Concurrent Sessions 6 |
| Noon - 1:15 pm | Lunch Break: Lake Trivia! |
| 1:15 - 2:45 pm | Concurrent Sessions 7 |
| 3:00 - 4:30 pm | Concurrent Sessions 8 |
Keynote Speakers
Dr. Robert Thorson
Wednesday, September 16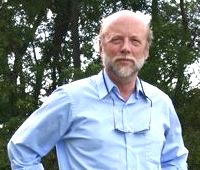 Michigan Inland Lakes: Their Different Origins and Why This Matters for Lake Managers
Geologically, Michigan has three basic types of natural lakes, each with its own management issues: the freshwater seas of the Great Lakes; the glacially scoured bedrock basins, mostly to the north; and kettle lakes "a special type of glacial lake formed by the downward or inward melting of a stagnant block of ice: in simple terms, a meltdown depression filled with freshwater." Though kettle lakes are the smallest, shallowest, and most humble of all, they are by far the most common and family friendly type in the more densely populated parts of the state. Differentiating the geological origin of kettle lakes relative to their grander counterparts helps contribute to best management practices in limnology and environmental policy.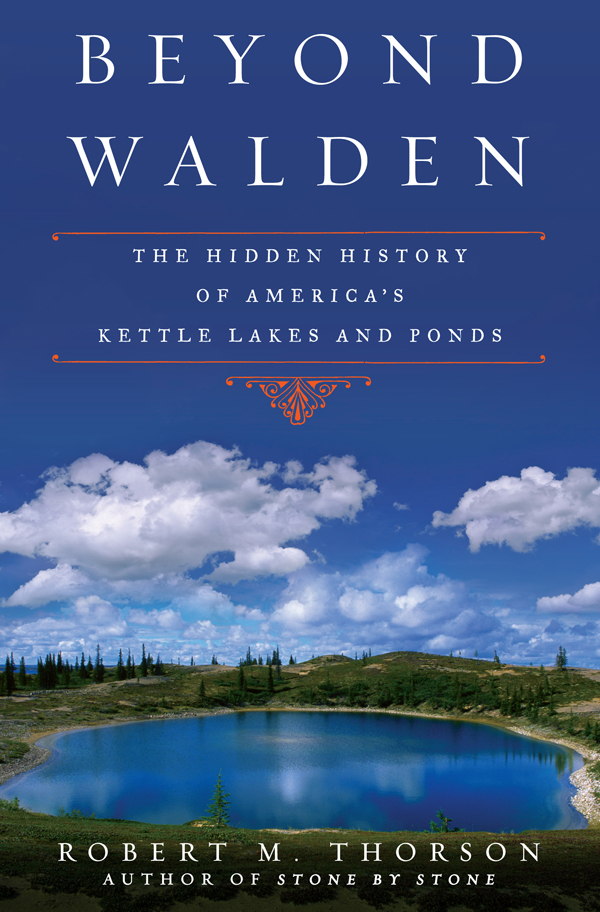 Michigan's thousands of kettle lakes constitute a local cluster within a single galaxy of kettles spanning nineteen U.S. states between the Atlantic Ocean and the Rocky Mountains. Though it extends from the foggy, boggy ponds of Nantucket Island, Massachusetts to the sunbaked prairie potholes beyond Great Falls Montana, the highest concentration lies in the northern heartlands of Michigan, Wisconsin, and Minnesota. This presentation, and the book from which it came, Beyond Walden, is for those who want to help preserve these unpretentious lakes for the future.
Bio
Dr. Robert M. Thorson is Professor of Geoscience and Department Head at the University of Connecticut. He is a Midwestern native turned Western geologist, turned New England academic. Dr. Thorson is author of Beyond Walden: The Hidden History of America's Kettle Lakes and Ponds (New York: Bloomsbury Publishers, 2009).
Dr. Kendra Spence Cheruvelil
Thursday, September 17
Lessons Learned from LAGOS: Creating and Using Big Data to Understand Lakes at Broad Scales of Space and Time
This presentation will share lessons learned from creating and using LAGOS - a lake and landscape database of approximately half a million lakes in the conterminous U.S., including thousands in Michigan. Understanding the factors that affect lake water quality and the ecological services provided by lakes is an urgent global environmental issue. Predicting how lake water quality will respond to global changes not only requires water quality data, but also information about the ecological context of individual lakes across broad spatial extents. However, lake water quality is usually sampled in limited geographic regions, often for limited time periods. Our vision for LAGOS is to create the needed infrastructure of people, data, and computer tools for studying lake water quality at broad scales for research, management, policy, education, and outreach. We use interdisciplinary approaches from a wide range of fields, including limnology, landscape ecology, geographic information science, ecoinformatics, data mining, machine learning, and statistics. Our approach is based strongly on a foundation of open science, team-science, and data-intensive science. By taking an open-science perspective and by combining national geospatial datasets and site-based lake datasets, including Michigan's Cooperative Lakes Monitoring Program, into an integrated database, we gain the ability to understand and predict lake water quality across broad scales of space and time.
Bio
Dr. Cheruvelil is a professor of limnology and co-director of the Data-intensive Landscape Limnology Laboratory at Michigan State University in the Department of Fisheries and Wildlife. She has a dual PhD from the same institution in Fisheries & Wildlife and Ecology, Evolutionary Biology, & Behavior (2004). She co-established the discipline of landscape limnology and conducts big-data research on lakes to understand how global climate change and land use intensification affect lakes across regions and continents. She also pushes the boundaries of how to conduct limnology research by using data-intensive science, science of team science, and open science approaches, tools, and perspectives to answer complex scientific questions.