Making It In Michigan Award Winners
Each year, the MSU Product Center recognizes clients with special awards at the annual Making It In Michigan conference.
Start-up to Watch – presented to an emerging company that has made tremendous progress but has even greater potential to expand the business.
Barrier Buster – recognizes a client for overcoming barriers to success at any point in the development of the venture.
Value-added Agricultural Producer – presented to a farm business that has attained excellence in adding value to a raw agricultural product and increased the profitability of the farm. It showcases Michigan agriculture with its diversity and the economic benefits that can be derived from entrepreneurial endeavors.
Entrepreneur of the Year – presented to a client that has demonstrated innovative entrepreneurial and business characteristics and achieved unique accomplishments.
2020 Barrier Buster Award - Rising Stars Academy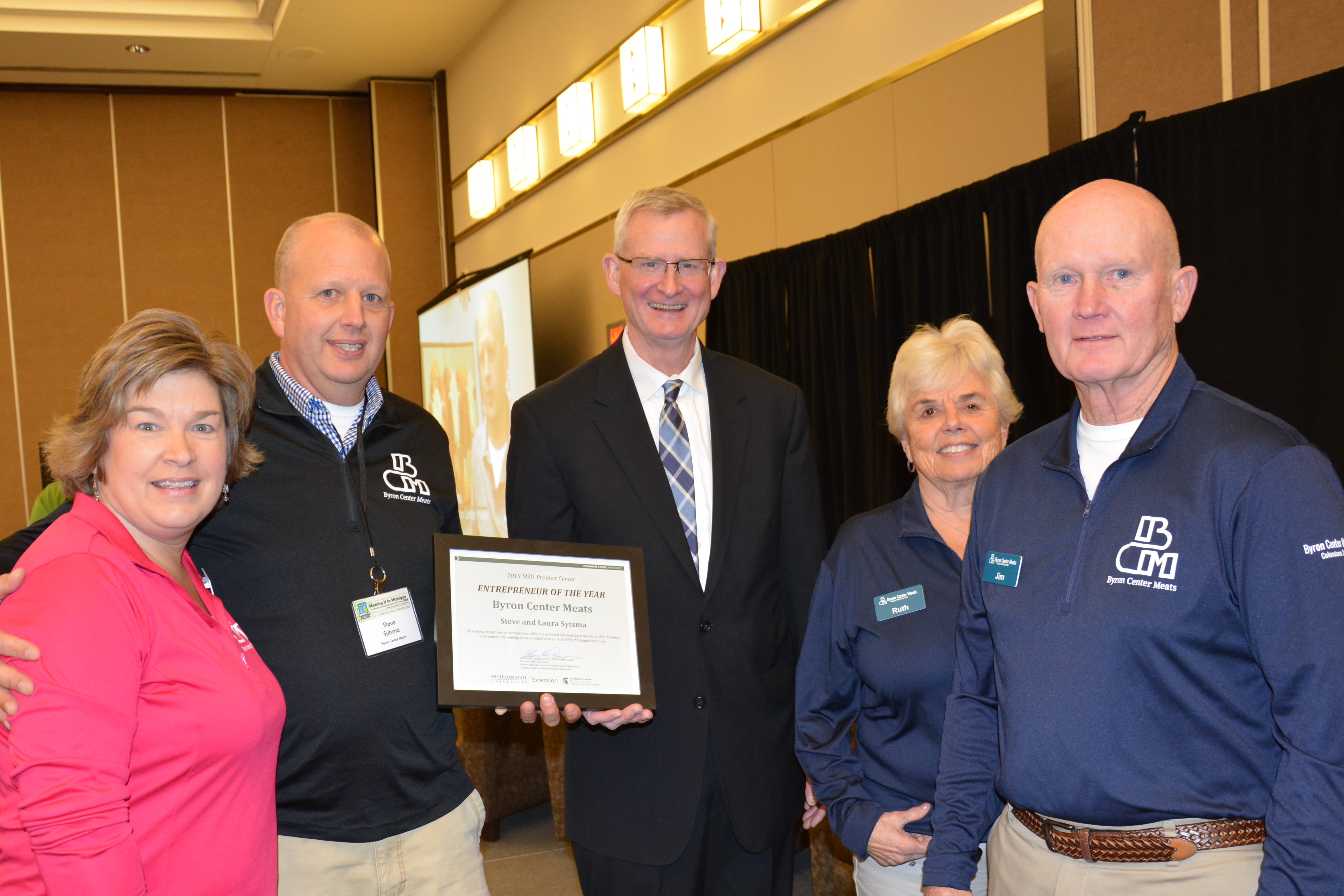 2020 Entrepreneur of the Year Award - Byron Center Meats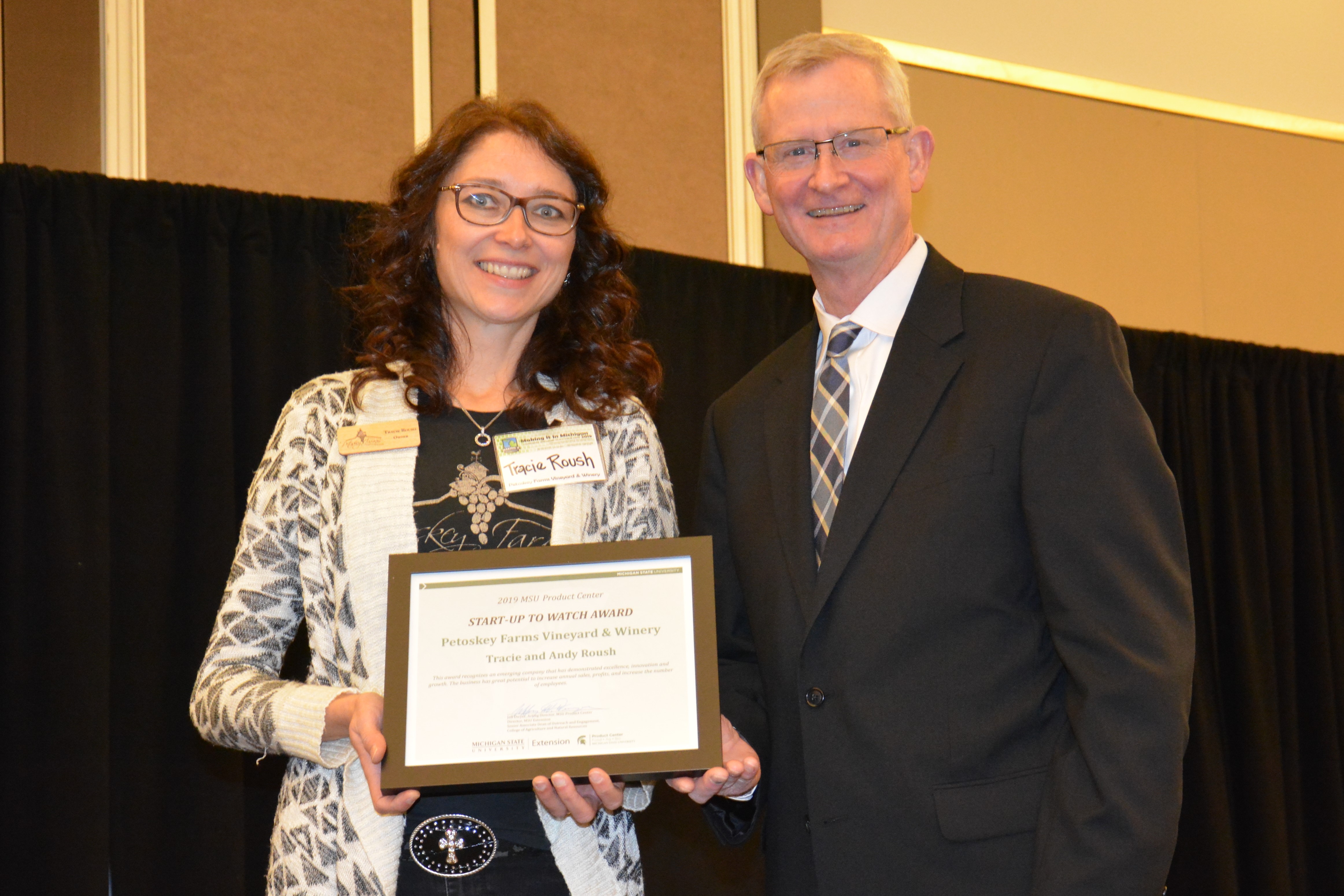 2020 Start-Up to Watch Award - Petoskey Farms Vineyard and Winery
2020 Value Added Agriculture Producer Award - Lehman's Orchard Brewery and Farmhouse