Keynote Speakers
The 2019 Making It In Michigan Conference & Marketplace Trade Show will feature a keynote panel featuring three of Michigan's most successful food entrepreneurs. "Climbing the Ladder to Entrepreneurial Success" will be an informal discussion with Jill Bommarito, Ethel's Baking Company; Andrew Chmielewski, Dave's Sweet Tooth Toffee and Mitten Crate; and Scott Owens, Scotty O'Hotty, Owens Family Foods. These three successful Product Center clients will speak on a panel moderated by Dr. Dave Ivan, director of community, food & environment programs for MSU Extension. They will discuss their journey up the ladder of success and lessons they've learned along the way.
Register for Making It In Michigan Conference & Marketplace Trade Show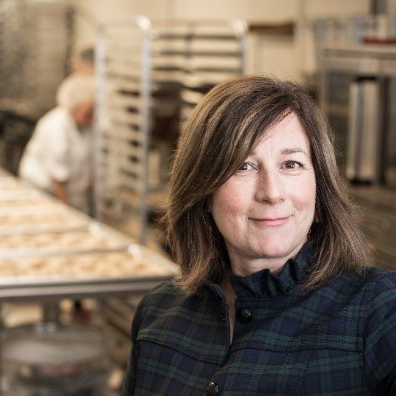 Jill Bommarito, Ethel's Baking Company
Ethel's is the premier wholesale and retail baking company producing hand-crafted gluten free dessert bars and cookies. Our baked goods are sold in the fresh bakery of grocery and specialty retailers across the country and in Canada, as well as direct to consumer through e-commerce. Ethel's commitment to surprise and delight every customer with our taste, using only the small batch process, is how we have been able to capture beyond the gluten free market.
Jill founded Ethel's in 2011 when making a family decision between remaining in Michigan or making a move west for more job opportunities away from the automotive industry. Jill and her husband, Vince, felt that if they remained in Michigan, they would need to be a part of the solution for the downcast economy in Detroit and the state. Ethel's Baking Company, a/k/a Ethel's Edibles, was born out of the desire to spread joy with food and grow jobs for the future. Ethel's launched as a wholesale baked goods manufacturer in 2011 with 10 retail stores as clients. They all remain partners in our growth today along with Whole Foods, Fresh Thyme, Lucky's, Meijer, Kroger, Giant Eagle, Amazon and many more.
Jill has a passion for the entrepreneurial world. Working with others in the startup phase and sharing knowledge with youth interested in business is an important part of giving back. Some of Jill's philanthropic efforts include Recovery Park of Detroit, Crossroads of Michigan, mentoring local entrepreneurs, and supporting local food and education organizations such as FoodLab Detroit and Detroit Food Academy. Jill is committed to diversifying the Michigan economy by growing agricultural sales. She has collaborated with the Michigan Department of Agriculture and Michigan State University Product Center, specifically to grow Michigan butter through the Michigan Milk Producers Association, making Michigan butter available through new, large distribution channels throughout the Midwest.
Early 2014, Jill participated in the inaugural Detroit Goldman Sachs 10,000 Small Business Program, graduating later in the year. In February 2014, Governor Snyder awarded Ethel's Edibles Start-Up Company of the Year for Macomb County. In November 2015, Ethel's was awarded Start-Up to Watch at the Making it in Michigan Annual Conference by the Michigan State Product Center. Ethel's continues to grow strategically to be the leading national retailer of hand crafted dessert bars and cookies.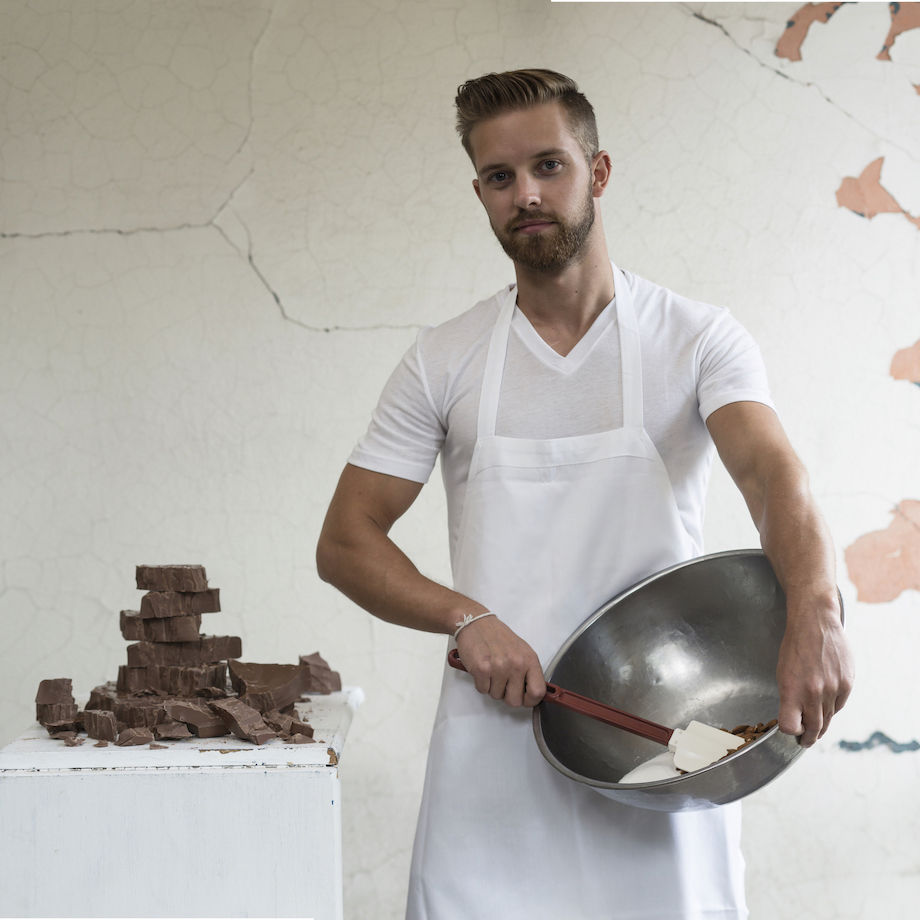 Andrew Chmielewski, Dave's Sweet Tooth Toffee, Mitten Crate
Andrew Chmielewski is the Benevolent Oompah Loompah Overlord of Dave's Sweet Tooth Toffee and the co-Founder of Mitten Crate. He has been working in the Michigan food scene for nearly 10 years and has helped to successfully grow companies in multiple spaces across the industry. Dave's Sweet Tooth is currently sold in stores such as Meijer, Kroger, Whole Foods, and Bed Bath & Beyond, as well as specialty stores like Nino Salvaggio, Westborn Market, and Papa Joe's.
After appearances on both Good Morning America and The Today Show, the business's sales increased dramatically and landed Andrew, on the Forbes 30 under 30 list in 2017. Growing a CPG brand led him to co-found Mitten Crate in 2013 with partner Cory Wright. The two have since strived to build the company into a platform for emerging brands to showcase their products to hungry consumers and grow their brand awareness through experiential marketing opportunities. His goal in both business ventures is to bring people together through food and expose as many people as possible to the amazing products made in the Mitten State.

Scott Owens, Scotty O'Hotty, Owens Family Foods
Scott Owens, a Dearborn native, is co-founder, president and master mixologist for Owens Family Foods, the brand Scotty O'Hotty. Owens is also co-founder, facility director and board member for FEAST Detroit. Owners Scotty & Suzi Owens' culinary journey began in 2011. They turned their love for fresh, healthy, farm to table recipes into a world famous family business! The Owens' started bottling hot sauce, salsa, & pickles at the end of each gardening season, including their two children in the process. What started as a fun family activity turned into a necessity after Scott lost his job in the auto industry and was looking for alternative ways to support his family. Scotty & Suzi have now turned Scotty O'Hotty into a thriving business, creating jobs, supporting local farms & economy. Scotty O'Hotty is now the most awarded condiment in MI & one of the top sauces in the country. You can now find Scotty O'Hotty products in over 20 states including Kroger, Meijer, Whole Foods & many more retailers throughout the Mid West! FEAST Detroit (Food, Entrepreneur, Accelerator, & Startup Terminal), a collaboration with Eastern Market Corporation, was also created out of necessity. FEAST Detroit is a unique Co-packing facility that helps second stage food companies scale and automate production so they can be cost competitive in the national market. This contributed to Scotty & Suzi Owens winning Entrepreneurs of the Year at the 2018 MSU Product Center, Making it in Michigan conference.