Michigan Good Food Fund Pitch Competition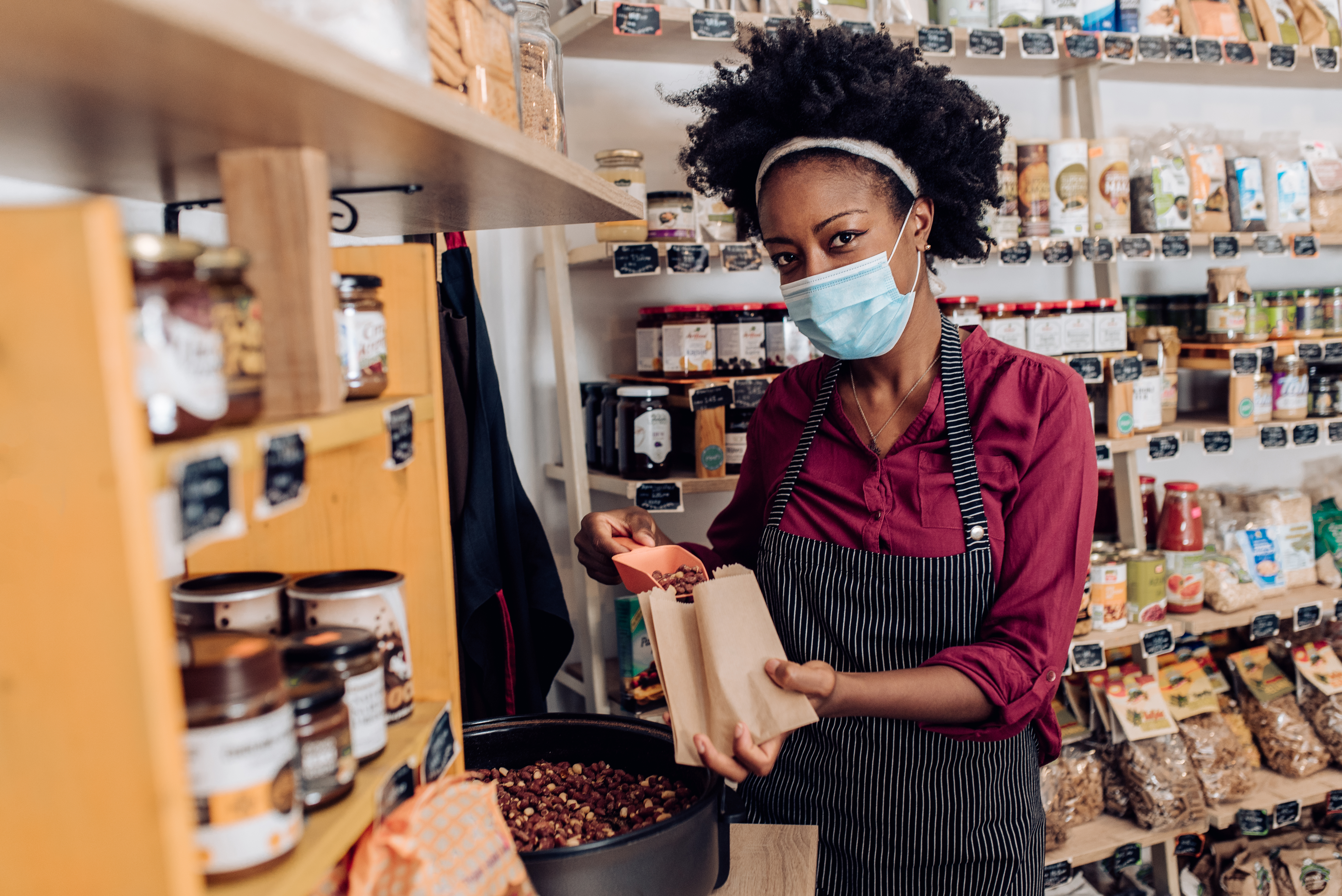 Michigan Good Food Fund Pitch Competition

Does your food business help build healthier communities and contribute to a more connected, equitable, and sustainable food economy? If so, read on!
The Michigan Good Food Fund and its partners at the MSU Center for Regional Food Systems believe food is a gateway to community health, wealth, and resiliency. That's why we want to hear from Michigan-based food businesses like yours during the 2023 MSU Product Center's Making it in Michigan event. The event invites food businesses to join a "business pitch" competition for a chance to win funds toward their business.

Prize opportunity
Effectively sharing your business pitch is crucial for success. Talking to a buyer, investor, or loan officer requires you to share your business details in a condensed way.
Michigan-based food businesses have an exciting opportunity to pitch their food product business to a live audience during a vendor trade show held at the 2023 MSU Product Center's Making it in Michigan. Making it in Michigan is a premier food product conference and tradeshow with a meet-the-buyers opportunity.
Two good food businesses will be selected to pitch in front of a live audience on April 20, 2023, in Lansing. The recipient of the awards will be announced by a panel of judges and will receive funds and resources to invest in their business. The prize can be used towards purchases like packaging, ingredients, equipment, real estate purchases, accounting services, web design, marketing services, or other expenses needed to support a good food business.
These awards are sponsored by Lake Trust Credit Union, a Michigan Good Food Fund lending partner.
1st place - $3,000
2nd place - $2,000


N

ext steps

to apply
Assure that you meet the mission of the Michigan Good Food Fund. Not sure after reviewing the information? Email your business details to Jamie Rahrig at rahrigj1@msu.edu.
Review online resources and other food business pitches available to help you give an effective pitch (check out this resource from the MSU Product Center).

Practice

,

practice

,

practice

your pitch.
When you are ready to go, record a 60-90 second video.
Save your video as an MP4 (find instructions on creating an MP4 recording here).
Submit through our two-step registration by Wednesday, March 8, 2023, 11:59 PM EST.


A judging panel of industry representatives will select two businesses to participate in the live event. Selected businesses will be notified by close of business March 21, 2023. Those businesses are expected to:
Meet with the Michigan Good Food Fund team on Friday, April 14, 2023, 12:30 PM, to review the live session and a tech check.
Present their pitch in person at Making it in Michigan in Lansing on Thursday, April 20, 2023. 1st and 2nd place winners will be chosen live during the event.


Rules & Guidelines
The application will be open from February 13 – March 8, 2023. No late entries will be permitted.
Video submissions will be reviewed by a judging committee of professionals from the food and financing industry and the Michigan Good Food Fund team from March 9 – 17.
Those who have entered the competition but were not finalists in previous years may reenter in 2023.
Videos will be scored on the following:

Meeting the mission of the Michigan Good Food Fund.
Including mention of the why the business, who buys the product, competitive advantage, financials, and entrepreneur's background.
The business' impact on building healthy communities, racial equity, equitable ownership, local foods, and/or environmental sustainability.
How the funds will be used.

On March 21, two entrepreneurs will be selected to pitch live on April 20.
Funding for the awards is sponsored by Lake Trust Credit Union and will be provided by event organizer, MSU Center for Regional Food Systems.