Making It In Michigan Award Winners
Each year, the MSU Product Center recognizes clients with special awards at the annual Making It In Michigan conference.
Start-up to Watch – presented to an emerging company that has made tremendous progress but has even greater potential to expand the business.
Barrier Buster – recognizes a client for overcoming barriers to success at any point in the development of the venture.
Value-added Agricultural Producer – presented to a farm business that has attained excellence in adding value to a raw agricultural product and increased the profitability of the farm. It showcases Michigan agriculture with its diversity and the economic benefits that can be derived from entrepreneurial endeavors.
Young Innovator - recognizes a young entrepreneur who has developed an innovative product or business; or has the potential to develop a new business or product.
Entrepreneur of the Year – presented to a client that has demonstrated innovative entrepreneurial and business characteristics and achieved unique accomplishments.
Director's Award - presented to a Product Center client in recognition of special business accomplishments.
2019 Barrier Buster Award - Rising Stars Academy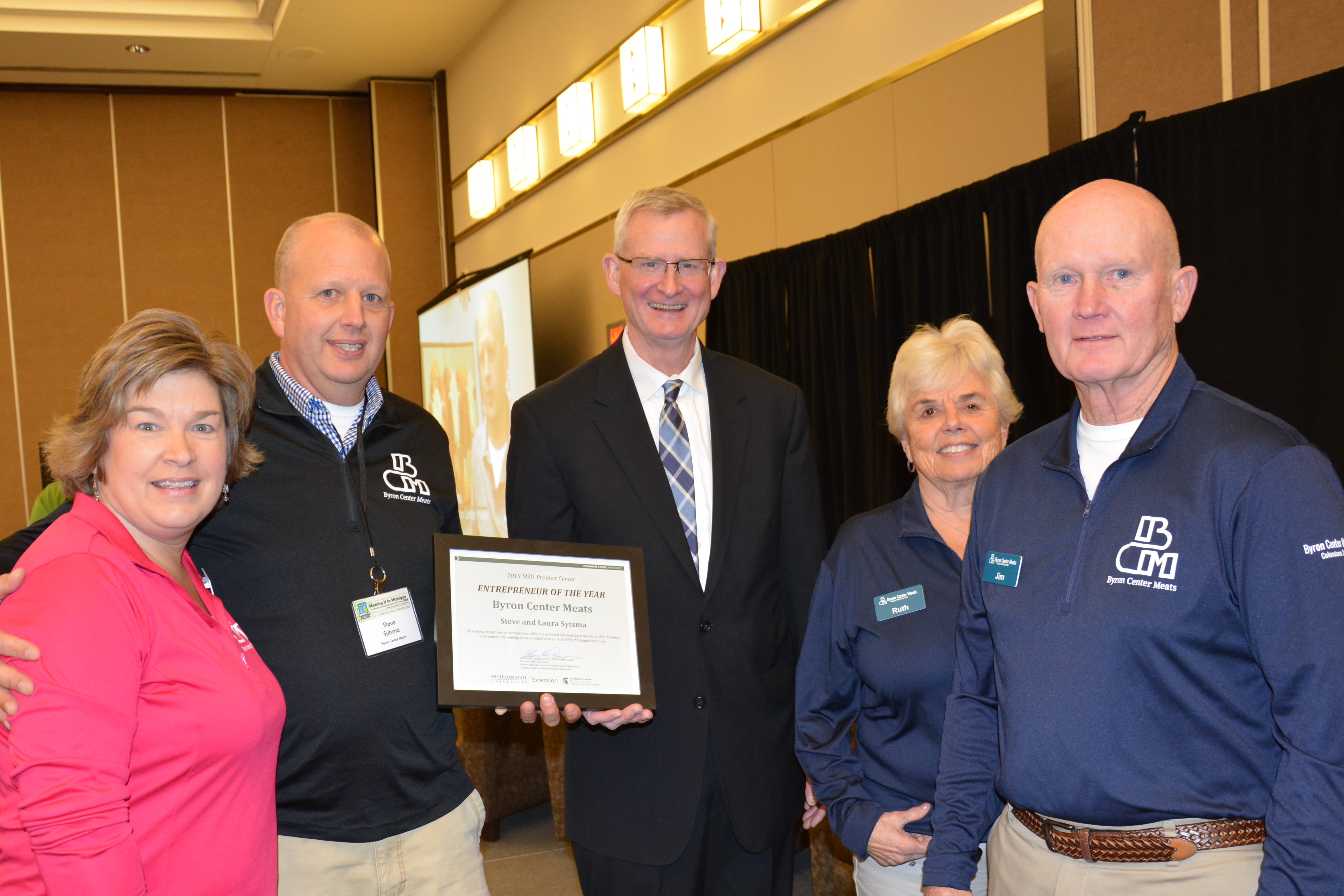 2019 Entrepreneur of the Year Award - Byron Center Meats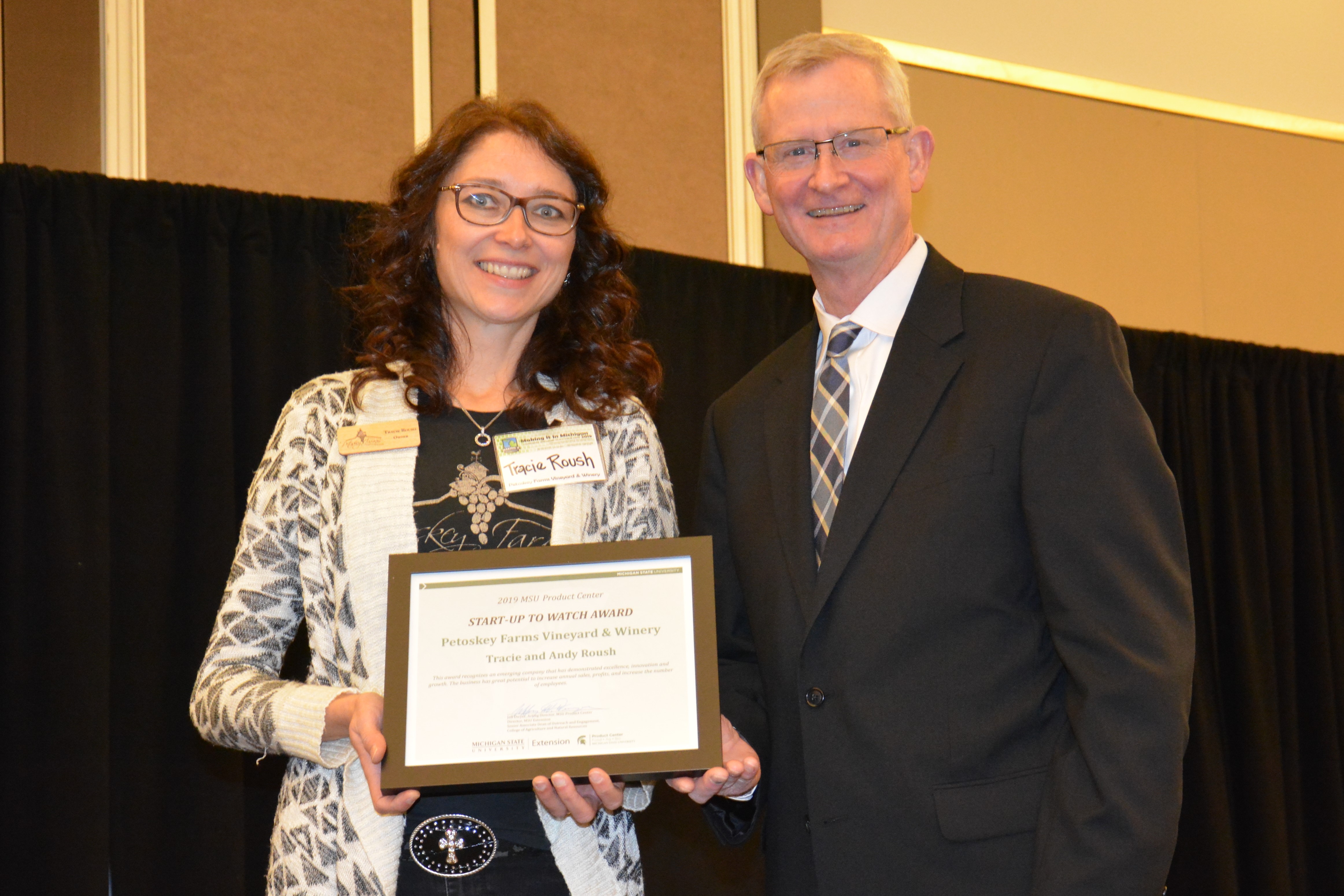 2019 Start-Up to Watch Award - Petoskey Farms Vineyard and Winery
2019 Value Added Agriculture Producer Award - Lehman's Orchard Brewery and Farmhouse