2015 hop overview: Part 1
International Hop Growers Congress offers lessons for Michigan hop producers.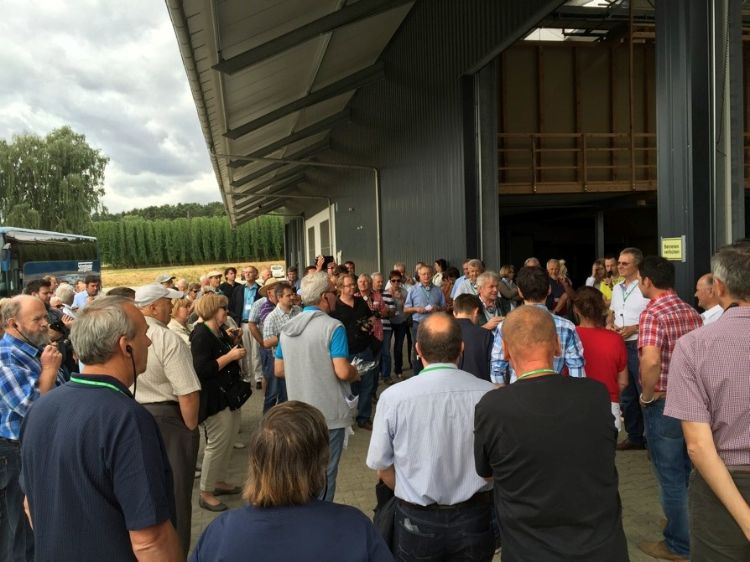 The International Hop Growers Congress (IHGC) took place in July 2015 in Germany's Hallertau region. The IHGC is one of the activities organized by the International Hop Growers Convention, which "safeguards the common interests of hop growers and hop merchants". It is comprised of an executive committee, economic committee, technical-scientific committee, and a committee on regulatory harmonization. There are approximately 17 member nations, multiple hop brokers such as HopSteiner, Yakima Chief-Hopunion, and Johan Barth and Sohn, as well as other member organizations.
The bi-annual congress offers an outstanding learning and networking opportunity for hop producers, brokers, and brewers from all hop-growing regions of the world. The three-day, 2015 congress consisted of member nation hop acreage and yield updates; market reports and future outlook; farm, processing, and brewery tours; research trial tours; equipment demonstrations; and regulatory harmonization reports as well. The farm tours (See Figure 1) in particular provided insight into the German hop industry. Germany's climate and growing conditions are more similar to those in Michigan as compared to the Pacific Northwest. Moreover, with small to mid-scale farms, and capital intensive, highly technical harvest operations, the German hop industry may provide a better model for Michigan growers than the super-sized operations typical in the Pacific Northwest. In particular, according to industry experts, research has demonstrated that the typical louvered German drying system can produce higher quality hops on a more consistent basis.
Since 2008, Michigan State University Extension has provided statewide leadership for hop research, education, and outreach. One of the goals of the MSU Extension Community Food Systems Work Team is to facilitate the development of relationships between stakeholders along the hops value chain. Making connections between farmers, brewers, and consumers can help promote increased purchases of Michigan-grown agricultural products, and increased sales of Michigan-made craft beer. The result is regional and rural economic development.
Finally, if you are a hop producer in Michigan, Hop Growers of Michigan encourages all Michigan hop growers to complete the annual 2015 Michigan hop grower survey as soon as possible.