2018 Farm Bill: What do you need to make a decision?
The 2018 Farm Bill brought new risk management tools that you should make sure you understand so that you can make the best choice for your farm.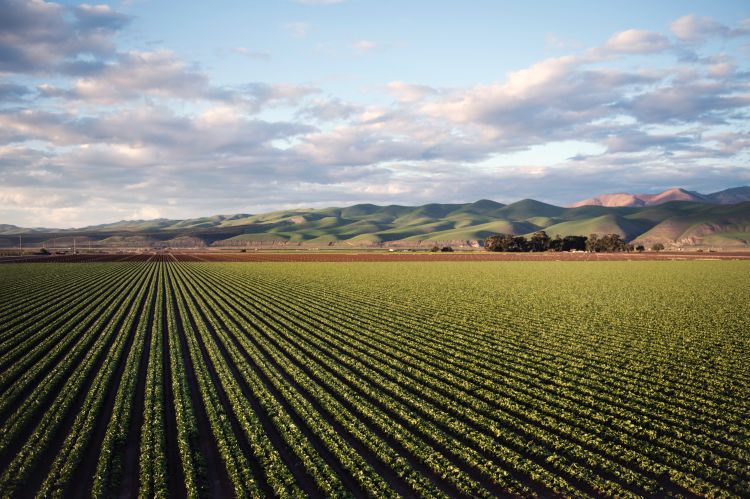 The 2018 Farm Bill brought with it several changes to risk management tools, including both the Agriculture Risk Coverage (ARC) and Price Loss Coverage (PLC) programs. Michigan State University Extension has been offering meetings throughout the state to help producers understand what these changes mean and how to identify which program now offers the best risk strategy.
Understanding the programs and how they work is only part of the decision-making process. There are also a number of materials that you need to gather in order to make the best choice for your farm.
What do you need in order to make a decision?
One place to start is to visit your local USDA Farm Service Agency (FSA) office and request a FSA-156 or FSA-156ez form for each individual farm number. These forms contain the current PLC yield that will be compared against when considering an update and the base acres needed to determine program payments.
The next place to look for materials is in your own farm records for the last five (5) years of production yield information (2013-2017). You'll need to know your yield for 2019, but the five years of 2013-2017 are the historical records that the FSA office will need for the program calculations. These are used in both the PLC yield update and in any ARC-IC program determinations; especially if you have Preventative Plant acres.
Lease agreements are another part of the ARC/PLC decision. You will need to verify to the FSA office that you are the producer of record on the FSA farm for the 2019 and 2020 seasons. If you are renting ground and the lease is set to expire, you will need to provide the office with an updated land agreement by March 15.
Another step in the process for those producers leasing ground is to let landowners know you would like to update yields. This was a condition of the 2014 Farm Bill as well and signatures will be needed by September 30th.
Market prices are a consideration of the ARC/PLC decision, too. Remember that the market prices for commodities will be based on a national average (i.e. MYA or Marketing Year Average). Consult with commodity marketers, grain originators, MSU Extension educators and review any marketing reports or informational articles to help you consider where prices may be. Consider what your expectations for the market prices in your commodities will be for the 2020 season and if they'll be above or below the reference prices outlined in each program.
Estimate what the county yield for each covered commodity will be for your individual county. The USDA's National Agricultural Statistics Service (NASS) will be releasing their survey data on February 20th. Remember, county yields are now calculated using the USDA Risk Management Agency (RMA) data (i.e. crop insurance yields) to determine the final county averages. However, using the NASS survey data is a good starting place if you are unsure what yields are like in other areas of your county.
Now you need to put those materials together and make a decision. MSU Extension has developed an MS Excel based calculator to put example scenarios in and consider what the possible choice should be for each of your individual farms. Whether that scenario is preventative plant, low yields (individually or for the county), or low prices, the calculator can help you determine which program is the best strategy for your farm. The calculator can be found at the MSU Extension Farm Bill website.
Understanding the calculator and the programs may require some assistance, especially if you have a number of scenarios for your farm operation. To attend an informational Farm Bill meeting in your area, visit the MSU Events Management page for a listing of meetings.
MSU Extension educators are also available to meet one-on-one to work through these scenarios and help you make a decision. Contact your local MSU Extension Office today to schedule an appointment. County office contact information is available.