2018 Spotlight Magazine now available
The Department of Fisheries and Wildlife GSO Spotlight Committee is pleased to announce that the latest issue of Spotlight is now available. Please share widely with colleagues and friends!
February 26, 2018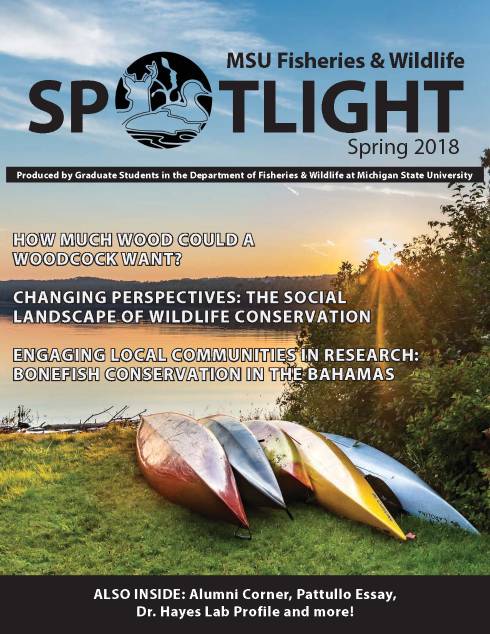 Hard copies of the magazine are available in NR 13, or download an electronic copy of the 2018 Spotlight Magazine.
An archive of past issues is also available.