2019 4-H beekeeping essay contest for Michigan 4-H members
4-H youth have the opportunity to develop entrepreneurial skills and earn cash prize through 4-H beekeeping essay contest.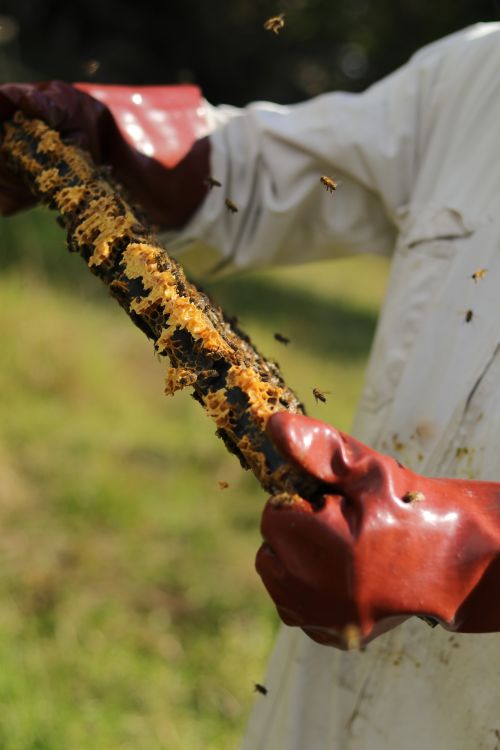 Michigan 4-H youth can improve their science, knowledge, writing and research skills and have the opportunity to win a cash prize by entering the 2019 4-H beekeeping essay competition. This year's essay topic is titled Honey Varietals, State to State. Each jar of honey reflects an unrepeatable combination of climate, soil, weather and flowers. Each state has unique honey varietals that beekeepers can market to their customers. 4-H members are instructed to write an essay identifying one unique varietal to their state and discuss the flower's uniqueness and how beekeepers can effectively market that varietal. Members should include a photo of the varietal's flower, an interview with a local beekeeper who collects this varietal and a recipe that highlights the varietal.
The top three winners nationally will receive cash prizes of $750, $500 and $250, and winning essays will be published in ABF Quarterly, the magazine of the American Beekeeping Federation. The three national winners and the top winner of each state will receive a book about honey bees, beekeeping or honey.
Essay length should be 750 to 1,000 words and will be judged on the scope of research, accuracy, creativity, conciseness and logic development of the topic. Youth are encouraged to research the topic using a number of sources. Download the complete rules before beginning the contest. This contest is sponsored by the Foundation for the Preservation of Honey Bees, Inc., a non-profit corporation, to preserve the practice and the profession of beekeeping through education and research, established by the American Beekeeping Federation.
---