4-H beekeeping essay contest for Michigan 4-H members
4-H youth have the opportunity to develop entrepreneurial skills and earn cash prize through 4-H beekeeping essay contest.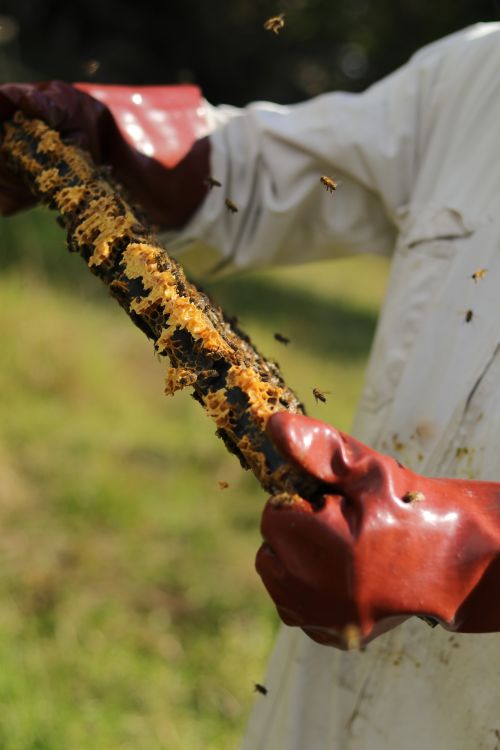 Michigan 4-H youth can improve their science, knowledge, writing and research skills and have the opportunity to win a cash prize by entering the 2020 4-H beekeeping essay competition. This year's essay topic is titled Overwintering: Bee Survival through the Cold Season. Honey bees have developed special skills to overwinter in the United States. Youth should focus on one of these skills and then include a discussion about what to do to prepare hives for winter. Include a photo of a hive(s), either using infrared technology or showing winter wrap, hay bales, special feeders, etc. to demonstrate how to prepare hives for winter.
One winner will be selected from all Michigan 4-H entries and forwarded to the National 4-H Beekeeping Essay Competition. The top three winners nationally will receive cash prizes of $750, $500 and $250, and winning essays will be published in ABF Quarterly, the magazine of the American Beekeeping Federation. The three national winners and the top winner of each state will receive a book about honey bees, beekeeping or honey.
Michigan 4-H'ers should send all entries to Laura Quist at quistla1@msu.edu by March 15. Essay length should be 750 to 1,000 words and will be judged on the scope of research, accuracy, creativity, conciseness and logic development of the topic. Youth are encouraged to research the topic using a number of sources. Download the complete rules before beginning on the Michigan 4-H specific flyer. This contest is sponsored by the Foundation for the Preservation of Honey Bees, Inc., a non-profit corporation, to preserve the practice and the profession of beekeeping through education and research, established by the American Beekeeping Federation.