2019 Introduction to Lakes registration now available
Winter is the perfect time to learn about lakes from a cozy location of your choice.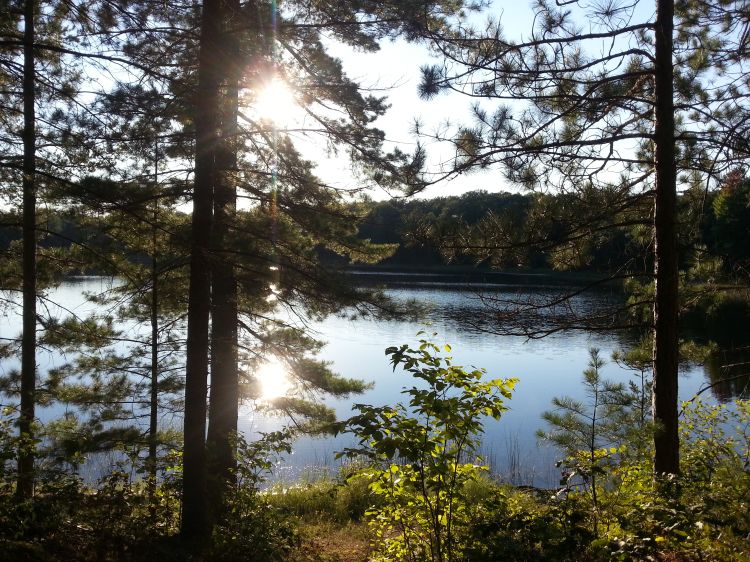 "… Here beside the lake, Itasca
We have found a rendezvous;
With all Nature's prized beauty
Here about our feet astrew.
To whom Fortune does so favor
That we revel here discern
Dynamic worlds are set before us
Let us humbly seek to learn."
Lakes hold a special place in our lives because of their intrinsic beauty and the sense of place that they create. The excerpt above is from a poem written by Ray Lindeman, a foundational ecologist, in the 1930s at Lake Itasca, the headwaters of the Mississippi River. In this poem, he acknowledges the complexity of nature and how fortunate we are to be able to both delight in its beauty as well as learn its intricacies. This winter, Michigan State University Extension invites you to develop a deep appreciation of Michigan inland lakes by enrolling in Introduction to Lakes online course.
Introduction to Lakes is a nationally recognized six-week course that is offered in a convenient, self-paced online format. The course is designed for anyone interested in lakes, including lakefront property owners, lake users, local government officials, lake managers and educators.
The online format allows you, from the comfort of your home or office, to have week-by-week, 24/7 access to six online units that are complete with video lectures, activities, resources, discussion forums, quizzes and Ask-an-Expert webinar sessions with professionals from Michigan State University and the Michigan Department of Environmental Quality. The course's six units cover lake ecology, watersheds, shorelines, Michigan water law, aquatic plant management and community involvement.
The 2019 course runs January 22 to March 15. The cost of the course is $115 per person. Registration is open now through January 8, 2019.
Everyone who completes the course will receive a free, one-year membership to Michigan Lake Stewardship Associations, including four issues of The Michigan Riparian magazine. Continuing Education Credits are also available, including 16 Michigan Department of Agriculture and Rural Development Pesticide Applicator Re-Certification credits, six Master Citizen Planner Education credits or 27 credits in The Wildlife Society's Certified Wildlife Biologist program.
The dynamic nature of lakes captures our curiosity and wonder. Introduction to Lakes will teach you the processes behind many of the things you may have observed while fishing, swimming, boating or viewing wildlife on lakes. Further, the more we understand lakes, the better equipped we are to protect and care for them.
For more details about Introduction to Lakes and to register visit the MSU Extension Introduction to Lakes webpage.