2022 MI Ag Ideas to Grow With Conference Moves To ANR Month!
A virtual experience offering educational knowledge and resources for farmers and homeowners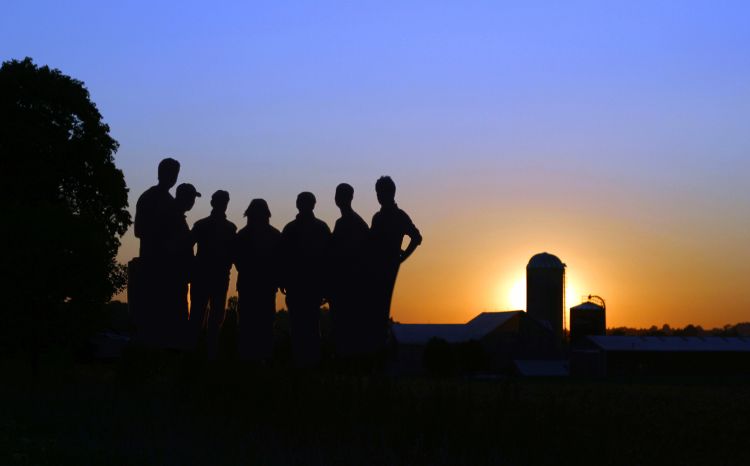 The MI Ag Ideas to Grow With conference offers educational sessions for farmers and homeowners interested in food production and considering agricultural endeavors. It was originally offered as a virtual alternative to in-person events that were unable to be held in 2021.
As plans begin for 2022, many of the in-person events are planning to return to their traditional format. However, MSU Extension has been encouraged by attendees to continue providing the conference in addition to in-person events.
"We found that participants were a mixture of old and new attendees to MSU Extension programming," said Jon LaPorte, MSU Extension Educator based in Cass County. "It provided an alternative method to obtain valuable information and help individuals make important food production decisions. At the same time, it also introduced educational resources to a whole new group of farmers and homeowners."
MSU Extension considers ANR Month a great place to showcase the diversity of topics offered at the conference.
"Making the move to ANR Month is a perfect fit for MI Ag Ideas to Grow With," says Bruce MacKellar, MSU Extension Educator based in Van Buren County. "We offer a variety of educational topics that speak to the robust agricultural industry in Michigan and increasing interest in food production. ANR Month celebrates these topics, and the important contributions Michigan has made to our industry."
Virtual events for ANR Month are hosted throughout the month of March. Session tracks will feature the same type of content as seen in the 2021 event, but with new topics and information to share with attendees. Session tracks will focus on:
Animal Agriculture
Community Food Systems
Farm Business Management
Field Crops
Fruit
Consumer Horticulture & Natural Resources
Irrigation
Solar
Sustainability
Weather & Wildlife
Youth
To learn more about the upcoming conference, visit the MI Ag Ideas to Grow With website. Session recordings are now available from the 2021 conference. All recordings are closed captioned.