2022 MSU Feedlot Educational Series
Monthly presentations will be on feedlot related topics occurring on the second Wednesday of January through April.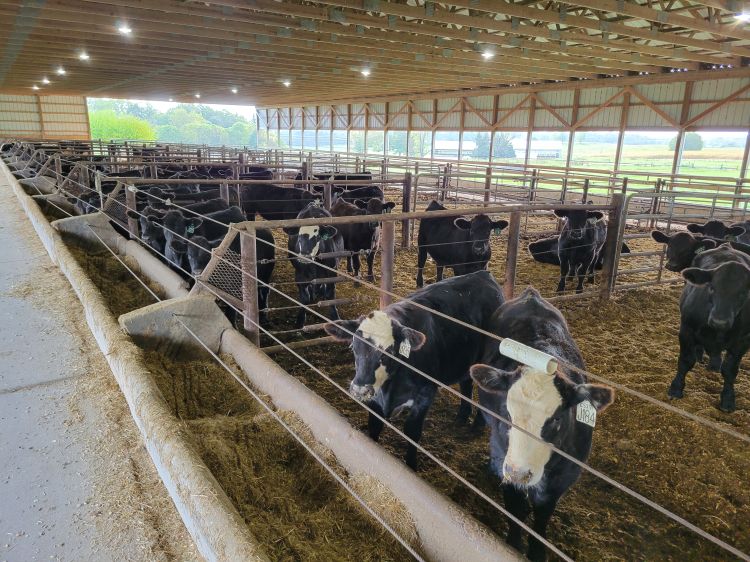 The MSU Feedlot Educational Series, previously known as the Thumb Cattleman's Meeting, will take place on the second Wednesday of the month from January through April. This series of informative events is set to take place at Beagio's in Kingston, Mich., or online via Zoom, depending on participant preference. Those who attend in person are welcome to come grab a bite to eat and attend the presentation.
This year's program allows for participants to attend in-person or virtually via Zoom. Topics include vitamin and mineral nutrition, identifying, treating, and preventing respiratory disease, managing mortalities, and cattle handling and facility designs for feedlot cattle. Thank you to those who provided feedback from the survey seeking advice for deciding on this year's presentation topics.
The program schedule is outlined below, and you can register for any or all of the presentations in the feedlot educational series at the following link: https://events.anr.msu.edu/feedlot22/. If you have any questions, please contact Jerad Jaborek at 715-451-2035 or jaborekj@msu.edu.
Dates and Topics:
Jan 12, 2022: Topic: Vitamin and Mineral Nutrition
Speaker: Jerad Jaborek, MSU Extension Feedlot Educator
Feb 9, 2022: Topic: Identifying, treating, and preventing respiratory disease
Speaker: Sarah Messing, Zoetis
Mar 9, 2022: Topic: Mortality Mitigation for Feedlot Cattle
Speaker: Erica Rogers, MSU Extension Environmental Management Educator
Apr 13, 2022: Topic: Cattle Handling and Facility Designs
Speaker: Jerad Jaborek, MSU Extension Feedlot Educator