2023 Crop and Pest Management Updates are open for registration
The annual series of seminars will be held regionally with one location available for online users.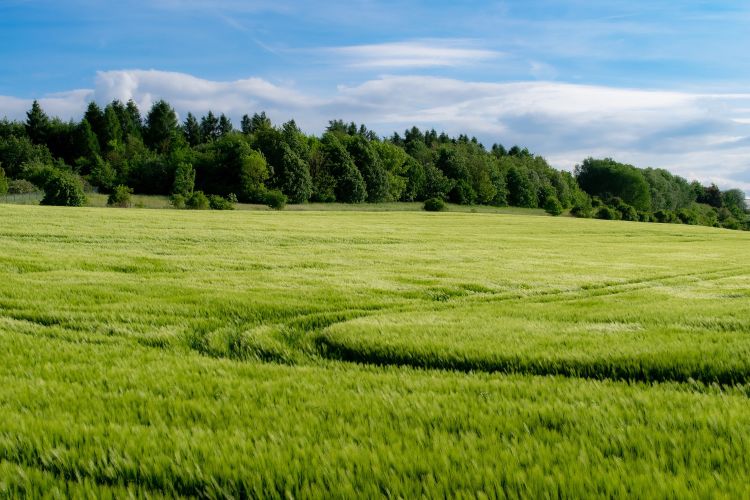 Meeting season for Michigan field crops producers starts in full swing beginning in January when the Michigan State University Extension field crops team will host the 2023 Crop and Pest Management Updates. Five meetings, including one meeting live streamed, will be held in different parts of the state and provide farmers, agribusiness professionals and others interested in agriculture the opportunity to hear from MSU specialists and educators about local and state research information.
Participants of the Crop and Pest Management Update Meetings will hear MSU Extension specialists and educators provide the latest recommendations for managing weeds, diseases, insects and nematodes. Participants will also receive a copy of MSU Extension bulletin E-434, "Weed Control Guide for Field Crops."
The topics covered at the programs will be determined by the local host and will vary from site to site. Detailed agendas for all programs are available on the registration site or by calling the host MSU Extension office (phone numbers are listed below). Each meeting will take place from 9 a.m. to 3 p.m. with registration starting at 8:30 a.m.
Locations, dates and contact information
January 4 – Ithaca, Gratiot Isabella Regional Education Service District, 1131 E Center St., Ithaca, MI 48847; Contact Gratiot County Extension Office at 989-875-5233
January 9 – Bad Axe, Franklin Inn, 1070 E. Huron Ave., Bad Axe, MI 48413; Contact Huron County MSU Extension Office at 989-269-0049
January 23 – Dowagiac, Dowagiac Conservation Club, 54551 M-51 North, Dowagiac, MI 49047; Contact the St Joseph MSU Extension Office at 269-467-5511
February 7 – Dundee, Old Mill Museum, 242 Toledo Street, Dundee, MI 48131; Contact St. Joseph County Extension office at 269-467-5511
February 14 – Frankenmuth and online, Saginaw Valley Research and Extension Center, 3775 S Reese Rd., Frankenmuth, MI 48734; Contact Lapeer County Extension Office at 810-667-0341
Registration is open and required for each participant.
Register for the 2023 Crop and Pest Management Updates
For those that cannot travel, the online virtual meeting will be offered from the MSU Saginaw Valley Research and Extension Center on Feb. 14.
Each of the live sessions will have a registration cost of $40 per person. The virtual meeting will have a registration cost of $20 per person. The live registration fee includes lunch and materials. Pre-registration is required to ensure an accurate count for meals and materials. Registration will close one week prior to the event date so please plan accordingly when registering.
Five Restricted Use Pesticide (RUP) credits for Private/Commercial Core, 1A or 1B will be available towards applicator recertification. For online participants, each person must be logged into the seminar from their own device such as a laptop, desktop computer or smart phone to receive RUP credits. Certified crop advisory Continuing Education Units (CEUs) will also be available.
For more information, contact Phil Kaatz at kaatz@msu.edu or at 810-667-0341.