2023 Stored Grain and Soil Fumigation Training set for December 11
Spend a day learning about all the basics and safety concerns surrounding grain bin and soil fumigation and get enough credits to renew your fumigation standard.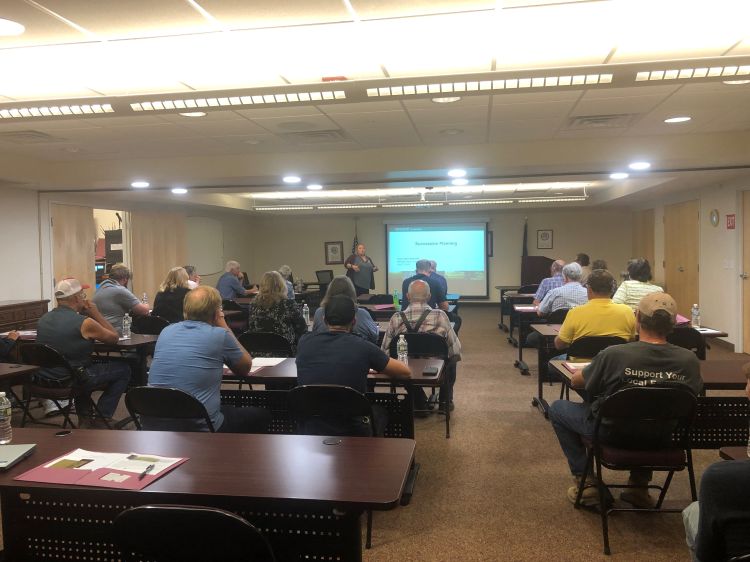 Come join Michigan State University Extension Field Crops Educators as we host a Stored Grain and Soil Fumigation Training on Monday, Dec. 11, 2023 from 9 a.m. to 3:30 p.m. at MSU Livestock Pavilion in East Lansing, Michigan. This training will cover the basics of stored grain fumigation in the morning and soil fumigation in the afternoon.
We have some excellent speakers both from MSU and industry to bring you the most up-to-date fumigation information and training. The following topics will be covered: respiratory protection, stored grain bug identification, fumigation regulation update, commodity fumigation basics and fumigation products, procedures, calculations and safety, problematic nematodes in potato production, soil fumigation chemicals and how to properly use them, and why's and what happens when using soil fumigants. For a more detailed agenda please check it out the flyer at our event registration site.
There are 4 fumigation RUP credits available for this training. By completing this class, participants will earn enough recertification credits to renew their private or commercial applicator fumigation standard and be able to purchase and apply fumigants in Michigan.
Jeff Fusee from MSU Department of Medicine will provide respirator fit tests in the morning. To participate you will need proof of completing a respiratory medical evaluation. You will also need to bring your respiratory protection with you.
Registration cost is $60 and covers lunch and materials. Registration is now open and pre-registration is requested so we can ensure we have enough food and materials.
If you have any questions, please reach out to Melissa Franklin at 296-657-8213, Jenna Falor at falorjen@msu.edu or 517-449-9055 or Steve Whittington at whitti34@msu.edu or 309-502-9595.