4-H alumna reflects on leadership
4-H alumna and student intern Alexis Garbo reflects on the meaning of leadership.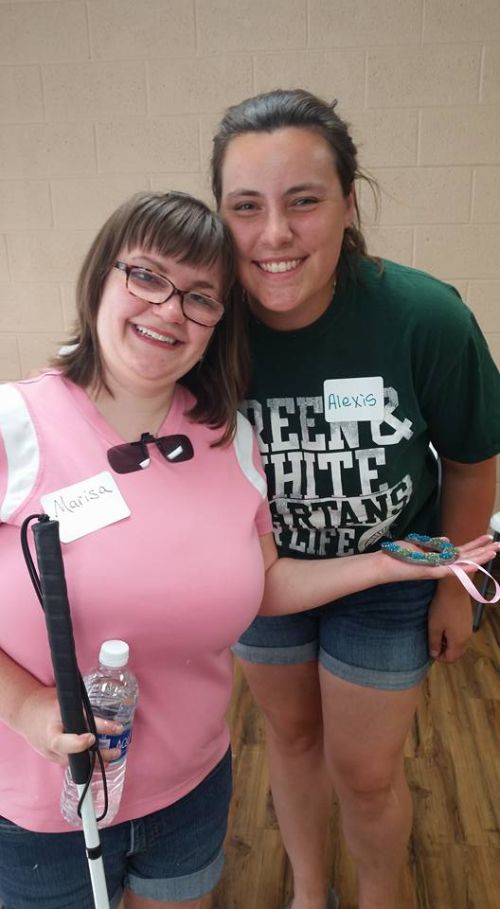 Michigan State University Extension's 4-H program strives to grow true leaders. The following was written by Alexis Garbo, a student at MSU, an alumna of Monroe County 4-H who served as an intern with the District 12 "leading" summer program, and a true leader. Through her 4-H experience, Garbo was afforded the opportunities and experiences that brought the expertise of adult volunteers with the enthusiasm of teen leaders, resulting in developing independence, critical thinking, self-confidence and responsibility. As Michigan works to grow true leaders, Garbo is one that exemplifies a true leader.
Being a leader is more than what the Webster Dictionary defines, which is a "person who leads". What does it mean to lead? Webster says it is to "guide on a way especially by going in advance." These are great definitions, but you never truly know what being a leader means until you are the one who is put to the task of leading.
Webster got it right when stating leaders "go in advance." If you aren't willing to be the first one out there, then are you truly a leader? Never be afraid to take charge of a situation, this is a quality of a great leader. If something is going haywire, then your natural leadership instincts kick in and you do everything you can to get the situation under control.
Sometimes the plan doesn't work and from my experiences, the plan usually never works. Being a leader means being able to take on the challenges and flow with them. Plans are great things to have, but sometimes the plan changes. If you are in the middle of a zombie apocalypse and you must get from point A to point B, but right in the middle of your path is a herd of zombies, what would you do? You can't go through them because they will eat you, going around them may take longer and in the end, it would be the safer choice. So, leader… what's the decision? If something makes you change the path, but in the end you still get to the final goal, that's all that matters.
Leaders must be great listeners. Many adults and kids forget about this quality of being a leader. If you want to be a leader that is great at getting jobs done, then you must listen to what people around you are saying. Most of the time they have some pretty grand ideas.
Can you still be a leader if you're not the person in charge? Of course you can! Most great leaders that I have seen in my days in 4-H aren't the ones that oversee the situation, but are the support team for the person in charge. True leaders will act as leaders no matter what. They can take direction from others just as well as they can give direction. Leaders aren't afraid to jump in and help when needed.
These qualities and so much more add up to what being a leader truly is all about. A leader in 4-H has many more diverse rolls than just standing in front of a room and telling people what to do. From my experiences throughout my leadership roles in 4-H, I have gained more experience and knowledge of what being a leader is when I listen, act and learn. I used to be a person that panicked when the plan was abandoned and plan B was put into action. Now, I look at a situation and analyze what needs to be done. Maybe plan B is the way to go. As you travel down your 4-H leadership road, you may experience other qualities as a leader; all that matters is becoming the leader you are meant to be.