4-H around the world: Costa Rica
4-H has spread around the world. Let's explore 4-S, which is 4-H in Costa Rica.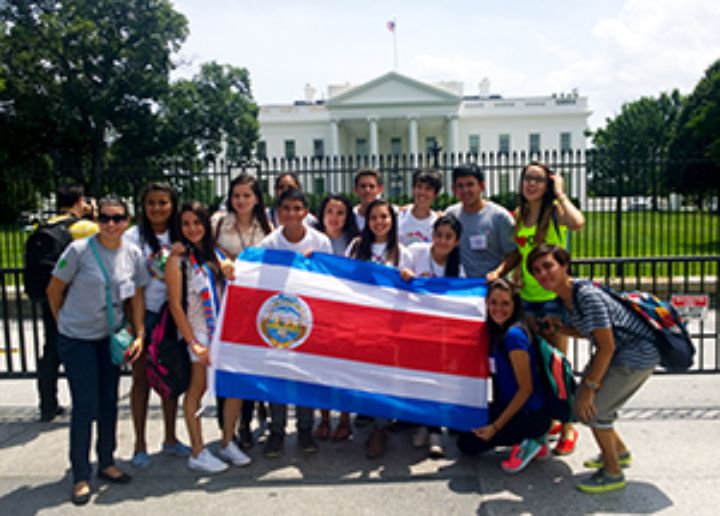 All around the world 4-H is providing positive youth development. This is the third article in this 4-H globally series that will explore some of the programs in Costa Rica. Did you know 4-H in Costa Rica is called 4-S? What is the primary language spoken in Costa Rica? Do you know what the 4-S's stand for? When was 4-S established in Costa Rica? Let's explore!
According to Nebraska 4-H clubs historical materials and publications "4-H around the world: Extension circular 0-19-2," Costa Rica 4-S started in 1948. The 4-S's stand for Saber (head), Salud (health), Sentimiento (heart) and Servicio (hand). You may be surprised how similar 4-H in this Spanish-speaking country is to 4-H in Michigan. Similarly, 4-S Clubs have three categories: 4-S children's clubs (boys and girls 7-12 years), 4-S youth clubs (young men and woman 13-29 years) and 4-S women's clubs (women 30 and over). In comparison, Michigan 4-H offers cloverbuds (boys and girls 5-8 years), traditional 4-H clubs (youth 9-19 years) and teen (13-19 years) and adult 4-H volunteer leaders (20 and over). In a 2012 report, Costa Rica had established 285 clubs in seven regions.
Since 2008, States' 4-H International Exchange has coordinated exchange programs between Costa Rica 4-S and the United States. Costa Rican youth spend a month in the United States and American youth spend a month in Costa Rica. In 2008, States' 4-H planned a coordinator development trip for States' 4-H coordinators to learn more about Costa Rica. Costa Rica 4-S international projects have been coordinated by Karla Navarro and Walter Segura Villalobos. Navarro was a delegate from 4-S Costa Rica to Switzerland on a six-month exchange program in 2010. For more information, visit the Programas Internacionales Clubes 4-S Costa Rica Facebook page.
Michigan 4-H families have annually had the opportunity to host international students and for youth to travel outbound through Michigan 4-H International Exchange Programs, working with the States' 4-H program. A look at 4-H in Costa Rica is highlighted in the States' 4-H International 2013 Annual Newsletter (page 4) as well as activities in Africa. This article states, "Costa Ricans have proclaimed themselves the happiest people on earth! They are 'pura vida,' which means it's in their spirit." Costa Rica 4-S is a part of the States' 4-H annual summer exchanges.
In delegate's post-program evaluations, States' 4-H asks summer delegates from Costa Rica whether they had a good relationship with their host families and they instructed delegates to rate the experience out of five possible points. In 2015, several of the Costa Rican delegates commented they wanted to give their host families a "10" even though there were only five points possible. This recognizes that States' 4-H host families go "above and beyond what can be reasonably expected" of them as echoed over and over by delegates.
Explore 4-S in this global 4-H connection and the opportunity to experience "pura vida!"
To follow this Michigan State University Extension series exploring 4-H around the world, refer back to other articles including 4-H in Africa, known as 4-K, and 4-H in St. Croix, Virgin Islands.
Other global educational opportunities can also be found on the MSU Extension Global and Cultural Education website. For more information about 4-H learning opportunities and other 4-H programs, contact your local MSU Extension office.
Other articles in this series:
Did you find this article useful?
---
You Might Also Be Interested In