A high quality of life is possible, even with chronic conditions
You can prevent and improve chronic health conditions.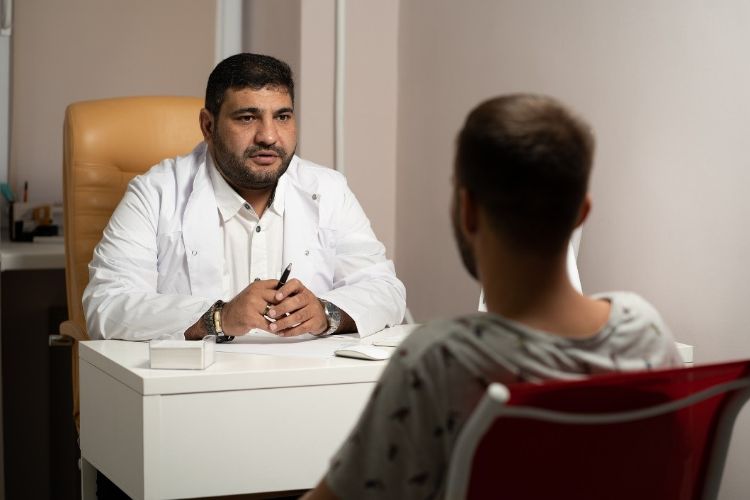 As we grow older, there are many different common chronic health conditions. According to the Centers for Disease Control and Prevention (CDC), "the leading causes of chronic disease in the U.S. are heart disease, cancer, chronic lung disease, diabetes, stroke, Alzheimer's, and kidney disease." Answers to improve these heath issues are often complicated. Working with your health care provider, you can learn strategies to address your condition.
As the United States population ages, chronic conditions are becoming much more prevalent. Statistics from the CDC show "chronic diseases are the leading cause of deaths and disability each year in the U.S. Six in 10 adults live with at least one chronic illness and 4 in 10 have two or more." This high rate of chronic disease is costly due to lost work time and medical treatment. Health issues such as the flu and COVID-19 have a greater impact on people with a chronic health issue because chronic conditions can compromise your immune system.
Chronic conditions are not always easy to figure out because we can't totally control them. They can come on slowly, are often sorted out only after a series of tests to rule things out. People with current health conditions can improve their health by making positive changes. How to do this is often challenging but can be done. Once identified, health care professionals have limited time and resources to really explain the details. Being prepared for your health care appointments to describe your symptoms is important. Asking the right questions with your provider will make the best use of time and lead to better results. Here are some steps to prepare for your health care provider appointment and bring with you:
Keep track of your symptoms.
Describe symptom patterns and if they are getting better or worse.
Explain how your condition affects everyday activities.
Create a list your main concerns related to your condition.
Clarify by asking questions about medication, diagnoses, tests and follow-up appointments.
Take action based on your health care provider's recommendations.
Learning to navigate life with a chronic condition takes a lot of information, motivation, support and courage. It is filled with challenges, ups and downs and lots of adjusting. But, it can be done! It is possible to have a high quality of life and deal effectively with chronic conditions.
All over the state, people dealing with chronic conditions are learning new skills such as mindfulness, physical activity, self-management, motivation, nutrition and mutual support that make a higher quality of life possible. People are taking charge and finding the confidence they need to go forward in a positive way to make life better. Michigan State University Extension teams up with many state and regional partners to offer three community programs depending on your health conditions, such as Chronic Pain PATH, Diabetes PATH and Chronic Disease PATH.