A million ways to be an excellent parent
Everywhere you look, parents are making wonderful and vital connections with their children.
May 29, 2013 - Author: Kittie Butcher, Michigan State University Extension, and Janet Pletcher, Lansing Community College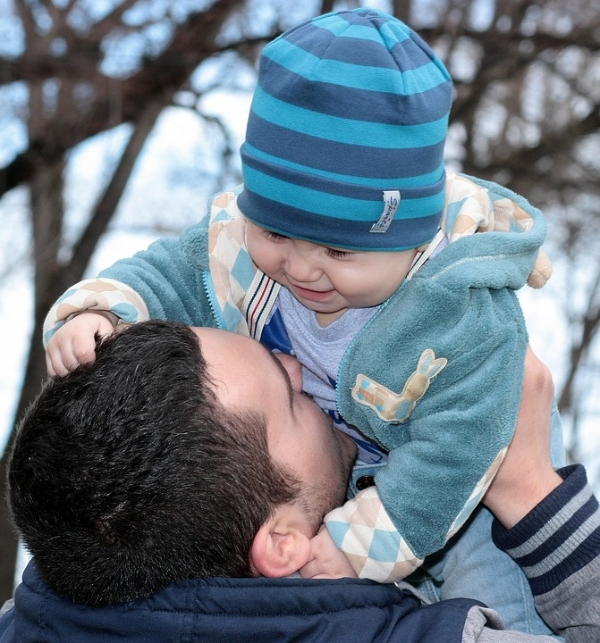 In the course of our careers, we have observed parents and their children in the privacy of their homes and on public playgroups. Of course, we also see parents with their children in the typical neighborhood settings as well – grocery stores, parks, libraries, parking lots and shopping malls.
In all of these places, we have the pleasure of seeing parents using appropriate, loving strategies with children and it truly warms our hearts. Michigan State University Extension would like to share a few of these experiences with you to highlight the benefits that these adults were bestowing on their children.
A mother and father were pushing a shopping cart with their young son through the grocery store. The child, sitting in the cart seat, was probably about 22 months old. Both parents were scanning the shelves and putting things into the cart, but their progress was slowed by a game. About every minute or so, dad would put his hands on the cart handle, lean toward his son and make a playful growling noise. His child would burst into gleeful laughter and dad would join in. They repeated this game many times while in the aisle and throughout the store. By giving their child attention and also managing the shopping, this couple turned a boring, adult-focused activity into a play opportunity for their little boy.
At the East Lansing Art Fair, a mother was crouching next to her son's stroller while he listened to an impromptu concert from some street musicians with a keyboard, guitar and drum. She gave him extended time to focus his complete attention on the trio and, when he began to imitate the hand movements of the drummer, she gave him encouragement and a smile. She reflected his actions by saying "Yes, you are a drummer, too!" This type of feedback promotes language development by helping children put their thoughts and actions into words. Further, by making an effort to give him time for something he is interested in, she is showing respect for her son's needs and preferences.
At a visit to another families home, the parents of a curious toddler put up a gate on the stairway from the first to the second floor so that "junior" would not be able to climb more than two steps up. Most parents "baby-proof" their homes when their children become mobile, and that is a good thing. This family gave their son an extra play space by allowing him to explore the first two steps in a safe manner rather than blocking off all of the steps. They noticed how he loved to crawl, climb and how physically active he was and they made adjustments to their home to fit his needs. Keeping in mind his changing development meant being aware of, not only his current abilities, but also the new things he was attempting. They encouraged his growth by giving him appropriate challenges.
Paying attention to these little moments of connection between parents and children is an endlessly rewarding pastime. Examples of wonderful parenting are everywhere we look, and it is a beautiful thing. Congratulations, parents. Keep up the good work!