Accelerating nutrient management adoption in the Saginaw River Watershed
Conservation adoption through farmer-led outreach and education.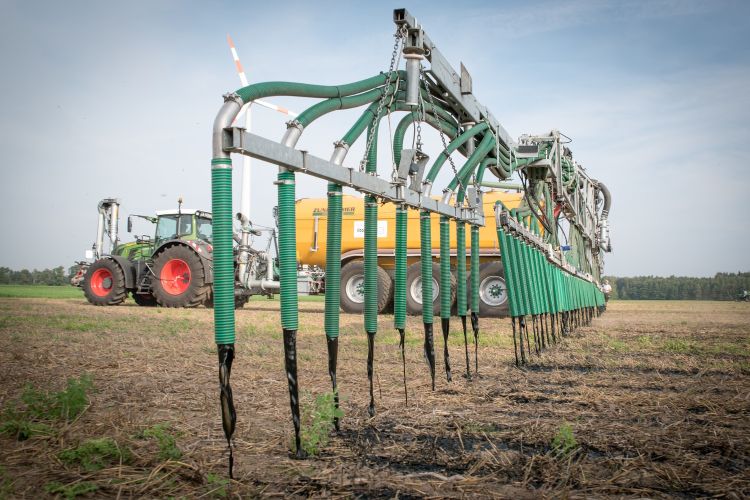 Michigan State University Extension is collaborating with the Institute of Water Research (IWR) to develop and implement a program to increase adoption of nutrient management practices in the Saginaw River Watershed through a $1 million grant from the Environmental Protection Agency. Other partners of the program include The Nature Conservancy, Michigan Department of Agriculture and Rural Development, Michigan Farm Bureau, Michigan Association of Conservation Districts, River Raisin Watershed Council and conservation districts in Gratiot, Genesee, Saginaw and Shiawassee counties.
The Saginaw River Watershed is the largest contributing watershed to the Saginaw Bay. The ecological health of Saginaw Bay and its tributaries is critically important not only to Lake Huron, but the entire Great Lakes ecosystem. This work will improve water quality and optimize nutrient inputs in the Saginaw River Watershed through an innovative network of farmers helping to lead farm communities towards water quality improvements through the increased adoption of nutrient management practices.
The project goal is to implement nutrient management practices on at least 7,800 acres, preventing at least 900 pounds of phosphorus leaving agricultural fields during the three-year project period. MSU Extension will support building peer-to-peer farmer networks around existing farmer leaders to greatly improve adoption of nutrient management practices and reach farmers looking to improve nutrient management techniques.
Download Accelerating Nutrient Management Adoption in the Saginaw River Watershed Factsheet
This project will only succeed with the involvement and support of farmers in the region. If you are a farmer in the watershed and are interested in getting involved, please contact:
Jeremiah Asher
Assistant Director, MSU Institute of Water Research
Email: asherjer@msu.edu
Office phone: 517-432-5586
Connor Crank
Project Coordinator, MSU Institute of Water Research
Email: crankcon@msu.edu
Cell phone: 517-574-1805
Related Articles