Access to healthy food and why it continues to matter – Part 1
Evidence shows that healthy food access continues to be a critical factor for improving both the physical and economic health and well-being of communities.
A new report (Access to Healthy Food and Why It Matters: A Review of the Research) was released in November 2013 on access to healthy food and its importance. It provides an up-to-date review of a large volume of new research (from the past three years) on food access in the United States by PolicyLink and The Food Trust. PolicyLink is a national research and action institute advancing economic and social equity by "Lifting Up What Works". The Food Trust, founded in 1992, is a nonprofit organization working to ensure that everyone has access to affordable, nutritious food.
Evidence shows that healthy food access continues to be a critical factor for improving both the physical and economic health and well-being of communities.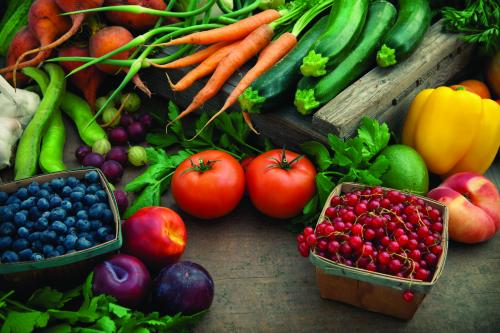 This new report reemphasizes healthy food access as a key need in low-income communities, whether they are urban or rural. Access is considered to be the foundation for the positive benefits associated with healthy foods, and without access to healthy foods, a nutritious diet and good health are out of reach. Three primary findings of the new report, which reviewed recent new studies and reevaluated the evidence base, are supported – or strengthened:
Accessing healthy food is still a challenge for many families, particularly those living in low-income neighborhoods, communities of color and rural areas.
Living closer to healthy food retail is among the factors associated with better eating habits and decreased risk for obesity and diet-related diseases, such as diabetes and hypertension.
Healthy food retail stimulates economic activity.
There is a large body of evidence from the past 20 years that indicates accessing affordable, high-quality and healthy food is a challenge for many. Recent national-scale studies by the United States Department of Agriculture's Economic Research Service (USDA ERS) and The Reinvestment Fund have found that 25 to 30 million Americans (9 percent of the total population) are living in communities of inadequate healthy food access within a reasonable distance from their homes. Disparities exist in the quality, variety, quantity and price of healthy foods in these communities, and the competition with inexpensive fast food outlets is prevalent. Research also indicates that healthy eating is embedded in a complex set of relationships and factors beyond proximity to healthy food retail, including transportation, cultural appropriateness of neighborhood food choices, and the marketing of unhealthy food to children.
Michigan State University Extension Community Food Systems (CFS) educators support the MI Good Food Charter, a policy initiative which aims to promote policy changes that will advance "good food" in Michigan – food that is healthy, green, fair and affordable. The MI Good Food Charter presents a vision for Michigan's food and agriculture system and outlines 25 agenda priorities to achieve by the year 2020. MSU Extension's Community Food Systems educators work on initiatives around the state that inform and support local/regional foods, including healthy food access. For more information on this team and their educational initiatives, go to MSU Extension Community Food Systems.
To read the summary or full report, please visit Healthy Food Access Matters on the PolicyLink website. Part 2 of this article will discuss how Michigan plans to improve food access.
---