Add Michigan-grown poultry to your menu
Michigan poultry is available year round.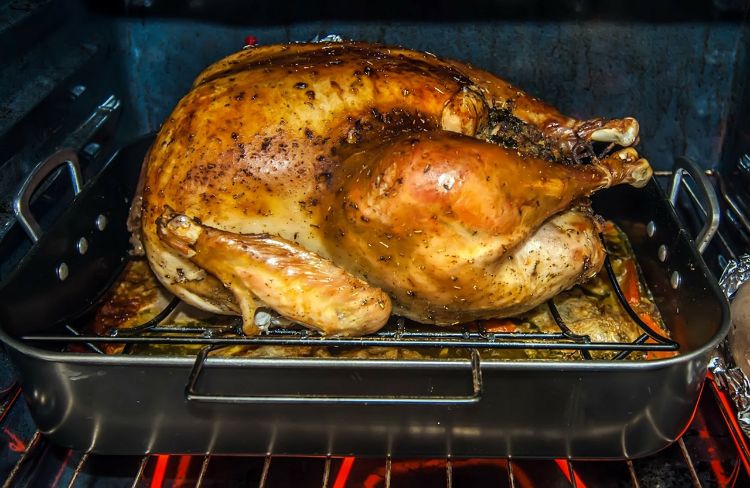 Michigan produces a variety of poultry products. There are over 15 million egg laying hens, 6 million meat birds and 6 million turkeys raised on farms across the state. The Michigan Allied Poultry Industries website has photos and videos about Michigan's poultry production, in addition to information sheets our states' poultry industries. Many of the poultry products that are raised in Michigan are sold into national markets, however a significant number are marketed locally by smaller scale producers.
Poultry products are federally regulated and are always antibiotic and growth hormone free. Large poultry producers sell their products into Michigan grocery stores. Many producers also sell poultry at farmers markets across the state. All poultry products sold through local farmers markets have been inspected by the USDA or a Michigan Department of Agriculture licensed facility. Find a farmers market near you by visiting the Michigan Farmers Market Association website.
Michigan ranks 15th in the nation for turkey production. Over 70% of turkeys are raised in Ottawa County. Turkey consumption has increased 104% since 1970, and turkey is still an integral part of the fall and winter holidays for many families in Michigan. Turkey can be found year-round in grocery stores or purchased from local turkey farms. The Michigan Turkey Producers, which is a cooperative of multiple family farms, lists products that you can find in the deli section and meat department in several Michigan retail stores.
There are also many small farms that raise turkeys to sell locally. Resources like Local Harvest or local food directories can help you find a nearby turkey producer.
Your local poultry purchase could even support youth who participate in their local 4-H program in the Poultry project. Youth learn skills in leadership and entrepreneurship through their 4-H projects. Youth often sell their birds during their local county fair each year. They may also have additional birds at home that were not exhibited at the fair available for purchase. Visit your local county fair and call your local MSU Extension Office for more details about the 4-H program and local fairs.
When it comes to preparing or preserving your local poultry, food safety is key. MSU Extension's Michigan Fresh Poultry Factsheet has many useful tips to keep you and your family safe while handling poultry.
Michigan State University Extension's Community Food Systems Work Team supports the development of local food systems in Michigan. The Michigan Fresh program has tips on growing, handling and preserving as well as healthful recipes to take advantage of the delicious Michigan-grown bounty from your back yard or your local farmer's market. For more information, connect with your local community food systems educator by visiting http://msue.anr.msu.edu/or calling 1-888-678-3464.