Agricultural Energy Conservation Tour: Energy efficiency benefits turkey production
Turkey producer addresses the impact of energy efficiency practices implemented on farm during tour.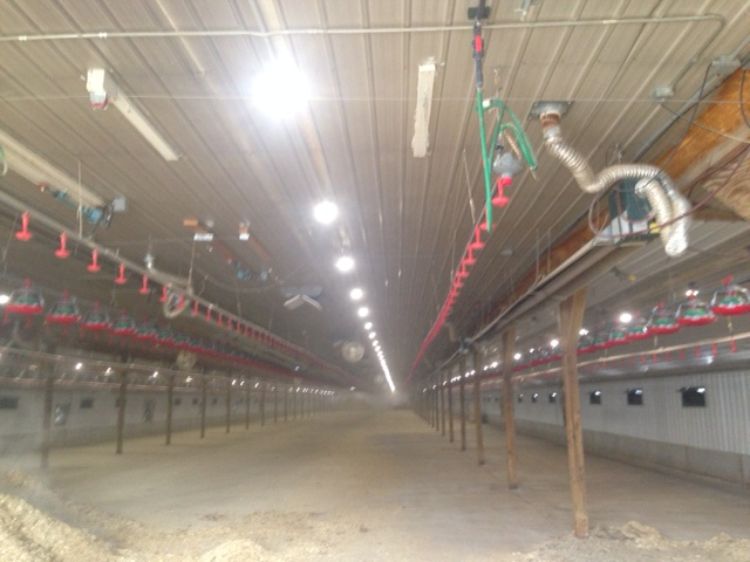 The first step in reducing energy use and consumption is to conduct an energy audit to identify ways to reduce energy consumption. There is an opportunity to learn more about reducing energy consumption on your farm during the Agricultural Energy Conservation Tour sponsored by Michigan State University Extension, the Michigan Farm Energy Program and the Michigan Agricultural Energy Council.
GDW Turkey Farms of Ottawa County is one of the tour stops. They are an excellent example of the benefits of completing an energy audit and implementing many of the recommended energy efficiency practices. Their audit was conducted in 2014. One recommendation was to replace 100 T-12 lights in the brooder house with LED lights. The total project cost came in at $21,000. The farm applied for and received a $4,900 rebate from Consumers Energy, reducing the project cost to around $16,000. Since installing LED lighting, the farm has realized an annual savings in electricity and repair and parts of $4,000 and $2,000 respectively. The return on investment for this project was calculated to be 2.67 years. Besides saving the farm money, changing the lights in the brooder house improved animal welfare, increased the weight of the turkeys leaving the brooder, lowered the brooder mortality rate and created safer working conditions for employees.
The tour is scheduled for Wednesday, August 17, 2016. This is a bus tour and everyone who registers is asked to ride the bus rather than drive personal vehicles. Registration begins at 9:45 a.m. and we will begin loading the bus at 10:15. The bus will be parked at the Family Fare Supermarket parking lot at 1181 W. Randall St, Coopersville, Mich. The bus will return to the same parking lot at 3:30 p.m. Lunch will be provided to all registered tour participants.
There is no registration fee due to generous financial support from the Michigan Farm Energy Program and the Michigan Agricultural Energy Council. However, registration is required to ensure an accurate lunch count. Please call the Ottawa County Extension office at 616-994-4540 and leave a message with a contact name and phone number and how many will be coming. More details about the tour can be found online.
Questions about the conference can be directed to Charles Gould at gouldm@msu.edu or 616-994-4547 or Al Go at goaluel@egr.msu.edu or 517-214-6128.
Additional articles in this series:
Agricultural Energy Conservation Tour: Energy efficiency benefits dairy farm
Agricultural Energy Conservation Tour: Biomass-to-energy project