Agricultural Energy Conservation Tour: Switchgrass biomass-to-energy project
Potential opportunities for growers.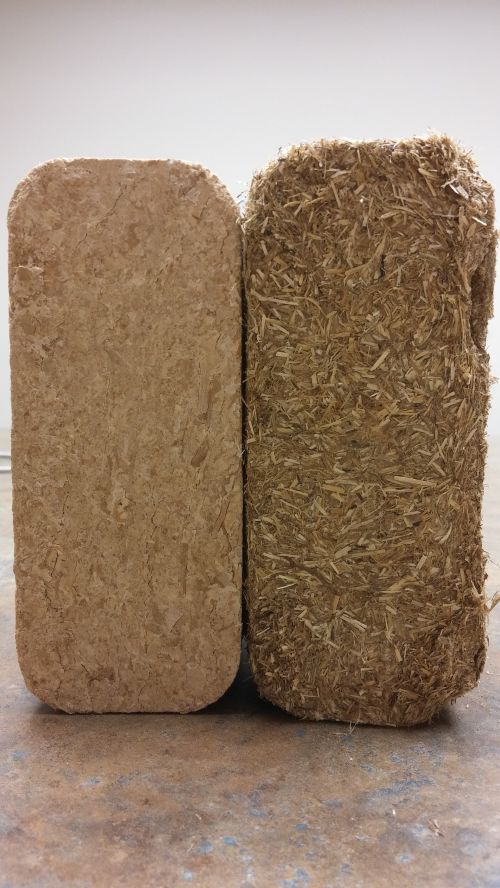 Ruben Gaitan is a blueberry and switchgrass grower in Oceana County. He is part of a project with the Michigan State University Product Center that is trying to determine the feasibility of densifying ground switchgrass into bricks for home and industrial heating use. Ruben will talk about the project and the potential opportunity for farmers to grow switchgrass for the bricking plant. He will also share his experience in growing switchgrass and using switchgrass mulch as a weed barrier in his blueberries.
The tour, sponsored by Michigan State University Extension, the Michigan Farm Energy Program and the Michigan Agricultural Energy Council, is scheduled for Wednesday, August 17, 2016. This is a bus tour and everyone who registers is asked to ride the bus rather than drive personal vehicles. Registration begins at 9:45 a.m. and we will begin loading the bus at 10:15. The bus will be parked in the Family Fare Supermarket parking lot at 1181 W. Randall St, Coopersville, Mich. The bus will return to the same parking lot at 3:30 p.m. Lunch will be provided to all registered tour participants.
There is no registration fee due to generous financial support from the Michigan Farm Energy Program and the Michigan Agricultural Energy Council. However, registration is required to ensure an accurate lunch count. Please call the Ottawa County Extension office at 616-994-4540 and leave a message with a contact name and phone number and how many will be coming. More details about the tour can be found online.
Questions about the conference can be directed to Charles Gould at gouldm@msu.edu or 616-994-4547 or Al Go at goaluel@egr.msu.edu or 517-214-6128.
Additional articles in this series:
Agricultural Energy Conservation Tour: Energy efficiency benefits turkey production
Agricultural Energy Conservation Tour: Energy efficiency benefits dairy farm