Agricultural energy efficiency tour: grain dryer system on Michigan farm
Looking for ways to cut your energy bill this fall? Start with the fuel guzzling grain drying system on most corn and soybean operations.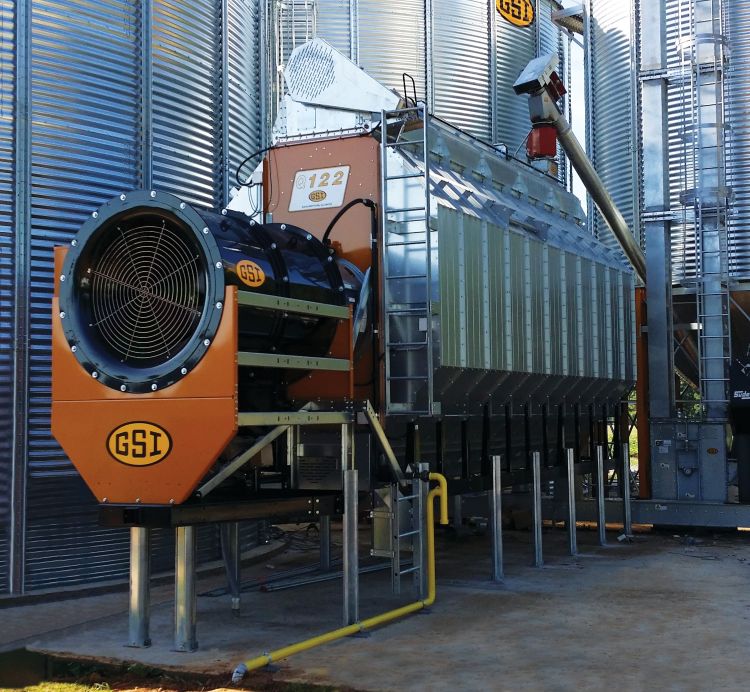 Drying corn and soybeans is an energy intensive process and can be a significant expense for a row crop farm. One energy reduction option is to replace older grain drying units with new grain drying equipment. Grand Valley Farm in Rives Junction, Michigan has done just that by installing a new GSI grain dryer that is quiet and energy efficient in its operation. It is one of four energy reduction practices that will be showcased in an energy efficiency tour of the farm on Thursday, Aug. 17.
According to the GSI web site, the GSI Quiet Dryer uses a "best-in-class, commercial grade blower, the same blower used in Zimmerman tower dryers without any loss in capacity or airflow, and with comparable electrical efficiency to GSI vane axial fan portable dryers. This patent pending feature, combined with the proven star-fire burner used on existing vane axial GSI portable dryers, provides an efficient delivery of airflow to the burner. With a higher grain throughput than centrifugal fan portable dryers, the GSI Quiet Dryer is a quieter, efficient solution to drying. The GSI Quiet Dryer is 50 percent quieter than vane axial portable dryers. Not only is this dryer quieter, but with a frequency centered in the 1,000 Hz range, it produces a more comfortable, less harsh tone."
Speaking of the dryer's ability to dry corn, Alex Gumper with R.W. Mercer Co. noted that it will use 2,983 BTU per pound of water removed at a rate of 320 wet bushels per hour to bring corn at 22 percent moisture to a final moisture content of 15 percent.
You are invited to the farm for a light dinner starting at 6 p.m. on Thursday, Aug. 17 followed by a tour of their new grain drying system and other energy efficient practices including lighting improvements, irrigation efficiencies, and a solar thermal hot water heating system. Registration information can be found at https://events.anr.msu.edu/AgEETour_GrandValleyFarm/. There is no cost for this tour but registration is requested so we can get an accurate meal count. Questions about the tour can be directed to Charles Gould at 616-994-4547 or gouldm@msu.edu . Reference to commercial products or trade names does not imply endorsement by MSU Extension or bias against those not mentioned.
Additional articles in this series:
Solar thermal system part of Michigan agriculture energy efficiency tour
Agriculture energy efficiency tour: replacing inefficient irrigation systems