All-season trees: River birch
All-season trees like river birch provide interest to your landscape by changing colors throughout all four seasons.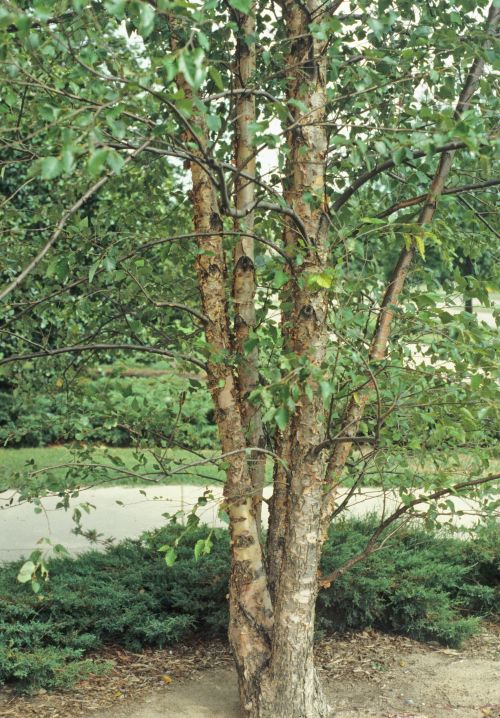 The river birch, Betula nigra, also known as red birch, water birch or black birch, is native to the United States, with its geographical range encompassing almost the entire eastern half of the United States. Birches belong to the Betulaceae family. The genus Betula is birch and the species nigra means black. The species name generally tells something specific about a plant and for the river birch, it refers to the gray-brown, almost blackish bark.
When Prince Maximilian (Emperor of Mexico from 1864-1867) visited the United States, he declared the river birch the most beautiful of American trees. 'Heritage,' a cultivar of the river birch, was more recently selected as the 2002 Tree of the Year by the Society of Municipal Arborists.
The river birch is naturally found in thickets along rivers, streams and lakeshores. It is an excellent tree as its roots do a great job holding shorelines together, helping to prevent erosion. It is hardy, growing in zones 4-9. The river birch has a geographical range bigger than any birch in the states. It adapts well to hot climates and is the only birch found in southern states.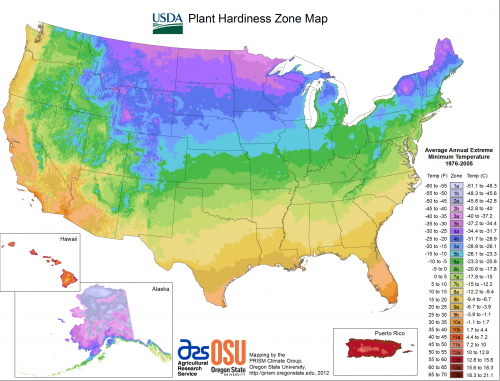 The river birch is popular in home landscapes and used in parks and commercial properties. I echo Prince Maximilian's sentiments, as it is a personal favorite of mine as well. Tree experts also echo the praise for the river birch.
"Only the shaggy, brown river birch seems truly adapted to cities, holding its own with urban heat blasts and the deadly borer," said Arthur Plotnik in "The Urban Tree Book."
"'Heritage' river birch is an excellent selection with superior vigor, larger leaves and greater resistance to leaf spot," said Michael Dirr in "Trees."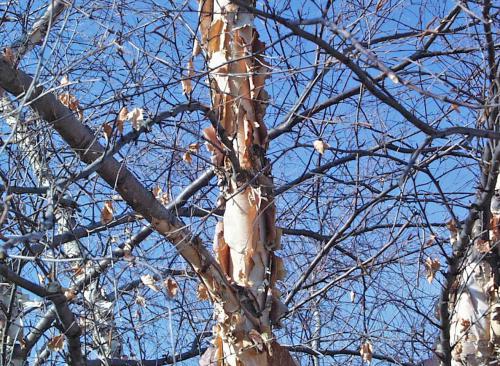 The river birch is a fast growing tree, reaching between 40 and 90 feet. With its graceful weeping branches, it make an excellent ornamental tree and adapts very well to most conditions. River birches like sun to full shade and the soil can be highly acidic to alkaline. It will grow in loam, clay or sand and is somewhat drought-tolerant. It will tolerate wet soils, but prefers moist growing conditions. River birches are also resistant to bronze birch borer; other pest may cause minimal damage. They are wind and ice tolerant, adding to their value in the landscape.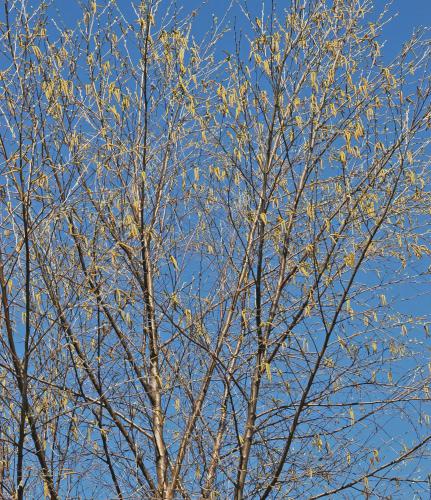 River birches are available in single stem or the more attractive multi-stem forms. They offer a nice, yellow fall color and showy exfoliating bark for all seasons. River birch peel in colorful flakes of brown, salmon, orange and lavender. As an added bonus, these will grow where white birches fail to thrive. The river birch also attracts wildlife, as birds eat its seeds and deer enjoy munching on twigs and foliage. Ruby-throated hummingbirds find the sap a tasty treat. Native Americans also found value in the tree's sap as they boiled it to make a sweetener, much like maple syrup.