Annual 2014-2015 planning and zoning court case summaries now ready
The annual May 2015 summary of land use court cases is prepared and available to the public. Many of the land use-related court cases in the past 12 months dealt with limits on zoning jurisdiction, due process, zoning amendment and enforcement.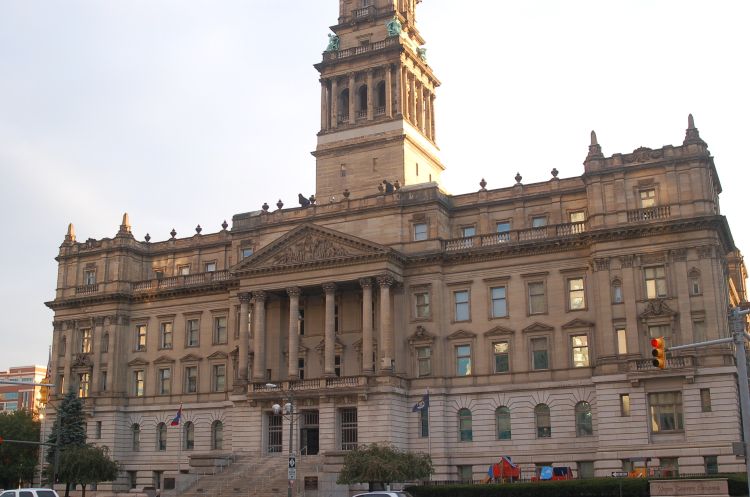 Court cases and legal opinions that focused on land use issues during the past 12 months were dominated by local zoning authority issues.
Michigan State University Extension has recently completed its annual compilation of planning and zoning court cases and attorney general opinions. The summary entitled Summary of Planning and Zoning Court Decisions, 2015 covers court cases from May 1, 2014 to April 30, 2015 and is now available to view. Since 2003, MSU Extension has made this annual overview available in a single document format. All summaries from previous years are available at the Land Use Pamphlets web page.
It is vitally important for zoning administrators and professional planners to stay on top of changes in statutes, court cases, etc. concerning planning and zoning. Land use law change on a regular basis. When an appeals court or Supreme Court publish an opinion on a land use case that creates precedent, or a "new norm," for how similar situations should be addressed.
This past year only four published cases occurred. They focused on recovery of Open Meeting Act court costs, treating unattended charitable donation bins the same as signs, Michigan Public Service Commission supremacy over electric lines, and cell towers.
In Speicher v. Columbia Twp. Bd. of Trustees the Michigan Supreme Court ruled there are three criteria that need to be meet before someone can collect their court costs in an Open Meeting Act law suit. The Court said:
". . . first statutory condition, '(i)f a public body is not complying with this act,' contemplates an ongoing violation, precisely the circumstances in which injunctive relief is appropriate. The second condition, i.e., commencement of 'a civil action against the public body for injunctive relief to compel compliance or enjoin further noncompliance with the act,' directly refers to and obviously requires that a party seek injunctive relief. And the third condition, i.e., a requirement that a party who files an action seeking such relief 'succeeds in obtaining relief in the action,' cannot be divorced from the phrases that precede it."
It is no longer just obtaining a ruling of declaratory relief.
The second case involved a city which was trying to regulate the practice of placing unattended charitable donation bins in its downtown. This case, Planet Aid v. City of St. Johns, MI., went to the United States Court of Appeals sixth circuit. In short the court said unattended charitable donation bins should be treated the same way as regulation of signs are treated. Such regulations must be content-neutral, so the regulation imposed has nothing to do with the content of the message/sign/donation bin. The court said:
"'public receptacles are not mere collection points for unwanted items, but are rather silent solicitors and advocates for particular charitable causes.'"
The third court case involved a dispute over the placement and construction of electrical lines. A property owner made the argument that the Michigan Public Service Commission's approval of a power line in effect allowed a violation of a local zoning ordinance. The argument was also made that state law preemption of zoning was unconstitutional. The Michigan Court of Appeals, in Har Co., LLC v. Michigan Elec. Transmission Co., rejected both arguments. The court concluded that the arguments that Act 30 preempted the Township's ordinance and was unconstitutional ignored "the clear language of constitutional provisions, MCL 460.570(1), and binding precedent."
In T-Mobile South LLC v. City of Roswell, Georgia , the United States Supreme Court ruled on the "in writing" requirement of the Federal Telecommunications Act of 1996 (FTA) (Pub. L.A. No. 104-104, 110 Stat. 56 (1996); U.S.C. 151). In short:
1. Local government must provide written reasons for denying a cell tower application.
2. The denial and written reasons don't need to be in the same document; i.e., separate detailed minutes satisfy this requirement.
3. If they are in separate documents, however, they must be issued "essentially contemporaneously" (at the same time).
Point number three may require a change in practice for many local governments.
Also in the past year the Federal Communication Commission attempted to clarify ambiguities of recent federal legislation limiting local government's regulation of wireless, or cell towers. MSU Extension article New requirements for local government regulation of wireless communication has more on this topic. MSUE webinar training regarding wireless / cell phone towers will be offered August 20, 2015.
In addition, unpublished court cases are included in the annual summary. Generally unpublished means there was not any new case law established, but can still be useful as reminders of some legal principles. Sometimes those cases reiterate current law very clearly. Often a court case is "unpublished" because there was not any new principal of law established (nothing new/different to report), or the ruling is viewed as "obvious." Unpublished opinions are not precedentially binding under the rules of stare decisis. Unpublished cases might be cited, but only for their persuasive authority, not precedential authority. One might review an unpublished case to find useful citations of published cases. This past year those cases included:
Restrictions on zoning authority: zoning having supremacy over police power ordinances.
Due process: summer resort corporations, neighbor property rights in zoning enforcement on another's adjacent property.
Variances: ZBA cannot zone land in the first instance.
Zoning amendment: In a city residents cannot bring an initiative for a zoning amendment to a popular vote when doing so sidesteps the process required in the Michigan Zoning Enabling Act, which can only repeal a zoning ordinance by adoption of a repealer ordinance. Hence, conditional rezoning automatically reverts back if the conditioned land use is not met.
Enforcement: "Patented land" does not remove property from regulation and enforcement of a requirement only shown in an approved site plan can be done. Further one can have more than one zoning permit for a parcel of land, hence the landscape buffer requirements were upheld.
For regular updates on planning and zoning related court cases, attorney general opinions, legislation, research and training opportunities MSU Extension provides an email listserv for professional planners, zoning administrators, municipal attorneys, and others. For information about that service contact the author.
MSU Extension articles on previous year court case summaries are: