Approaches to learning: Exploring physical play
Consider an afternoon of playing with play dough as a learning experience for you and the children in your life.
October 21, 2014 - Author: Gail Innis, Michigan State University Extension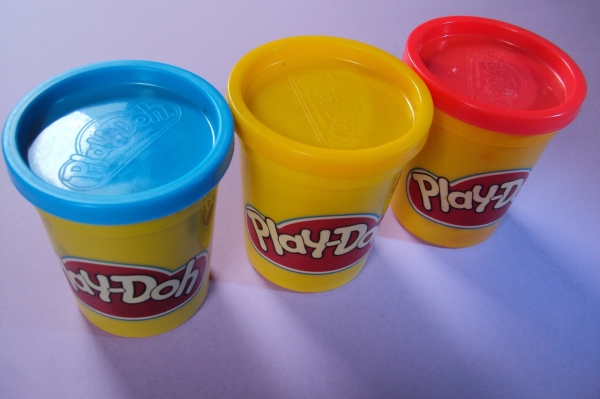 Research shows that children who begin school with strong learning skills are more prepared to take advantage of opportunities that await them in the classroom. Michigan State University Extension recognizes the ways that children approach learning includes a child's interest in, and attitude toward, learning. Children will exhibit preferences, or ways, in which they learn best.
One important way that children learn is through physical play. Physical play is when children combine their body with their mind in interaction with their environment. Physical play includes problem solving and social skills as children negotiate with their peers and learn how to get along with others. Physical play can be rough and tumble outdoors, but it can also include indoor activities such as building structures, puzzles, water or sand play, or painting and drawing. It can incorporate large muscles (gross motor), small muscles (fine motor), eye and hand coordination, and imagination.
A favorite physical play activity of children involves the use of play dough. Playing with play dough requires only a clear work surface, some common household items and an appetite for fun. Using play dough encourages creativity and stretches the imagination. Children often pretend that their play dough creation is something else. Using household items like cookie cutters can assist in the creative process.
Language and literacy activities are expanded when children discuss what they are doing with the play dough. Making homemade play dough with your child assists in improving their mathematical skills as they learn about measuring, reading skills as they follow the recipe and an expansion of their vocabulary as you discuss stirring, mixing and incorporating the ingredients. Check out an article on "Playdough Power" from the National Associate for the Education of Young Children that includes two additional recipes for homemade versions of this popular learning tool.
Homemade Play Dough

| | |
| --- | --- |
| 2 cups plain flour | 1 cup salt |
| 1 tablespoon vegetable oil | 1/2 cup water |
| 2 drops of liquid food coloring | |
| | |
| Directions: Combine flour and salt. Add water, oil and food coloring. Mix well until combined and knead well. Adjust moisture by adding additional water and/or flour, if necessary. | |
Science activities are built when using play dough when children observe the process of mixing colors, adding glitter and other materials, predicting what will happen when water is added to a mixture that has dried out, or discussing the change in size when flattening a ball of dough. Play dough activities also support learning and development in areas that include comparing and contrasting.
Play dough can provide many hours of learning through physical play. As we approach the time of year when play often gets restricted by the changing weather, consider play dough as a powerful learning tool as well as an excuse to just have fun!