Automotive aftermarket industry strong in northern Michigan
Charlevoix County's ACAT Global to invest $7 million and hire 100 new employees.
Advanced Clean Air Technologies (ACAT) Global in Charlevoix, Mich.'s Marion Township recently acquired three additional companies: Oliver Racing Parts, ACAT Canadian Co. and California Coating Technology. Over the next couple of years, they plan to invest $7 million in the company to include such new equipment and expansion of their current office space. The investment and expansion will necessitate the hiring of 100 new employees. In addition to all the new jobs, this investment is expected to generate $230,000 in new taxes over the next 12 years.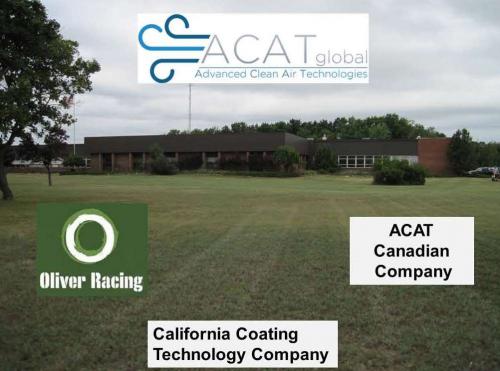 Photo: ACAT Global Acquires three new companies.
ACAT produces substrates for use in catalytic converters. The substrates help absorb some of the substances in engine exhaust for emission control purposes. The company touts a distinctive herringbone design for its substrates that offers light weight and efficiency.
Some of ACAT's early production has been geared toward the automotive aftermarket. Moch said the company also has supplied components for catalytic converters used in power generation, and is working to establish some relationships with original-equipment manufacturers in the automotive field. The company also aims to offer products for applications such as small engines.

ACAT Global first met the Northern Lakes Economic Alliance, a partner of Michigan State University Extension, during their national site search process which ultimately led them to locate their new facility in the Charlevoix area. Since then, they have continued this positive relationship to grow their business in northern Michigan. They are dedicated to Michigan and improving the state's economy. Recently, the Northern Lakes Economic Alliance (NLEA) staff worked with the Michigan Economic Development Corporation (MEDC) and ACAT representatives to identify the Community Development Block Grant (CDBG) Job Training Grant as a tool to enable their company to remain competitive and stay in Northern Michigan. NLEA assisted Marion Township Officials in applying for the grant on behalf of ACAT Global. In addition, the NLEA also assisted in the completion of the Environmental Review and Public Hearings required for grant consideration.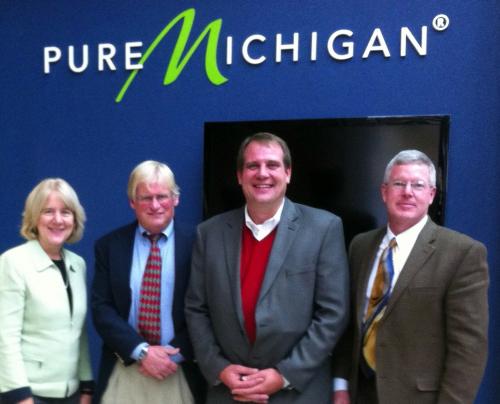 Photo: Lydia Murray & Ken Murdoch, MEDC; Eric Fulcher, ACAT Global and Andy Hayes, NLEA pose after approval of the $500,000 job training grant award.
As a result, the Michigan Strategic Fund (MSF) Board approved a $500,000 grant for ACAT to invest in training the new employees. ACAT Global is also a partner in the collaborative advisory group for the new Mobile CNC Digital Fabrication Lab (Fab Lab) that will soon be in the region. ACAT plans to use the Fab Lab for some of their new employee training. As pictured above, representatives from ACAT Global, Northern Lakes Economic Alliance (NLEA) and Michigan Economic Development Corporation (MEDC) traveled to Lansing to receive approval for this grant.