Back to school recipes from the garden
Jump into the school year using the garden with these delicious recipes ideas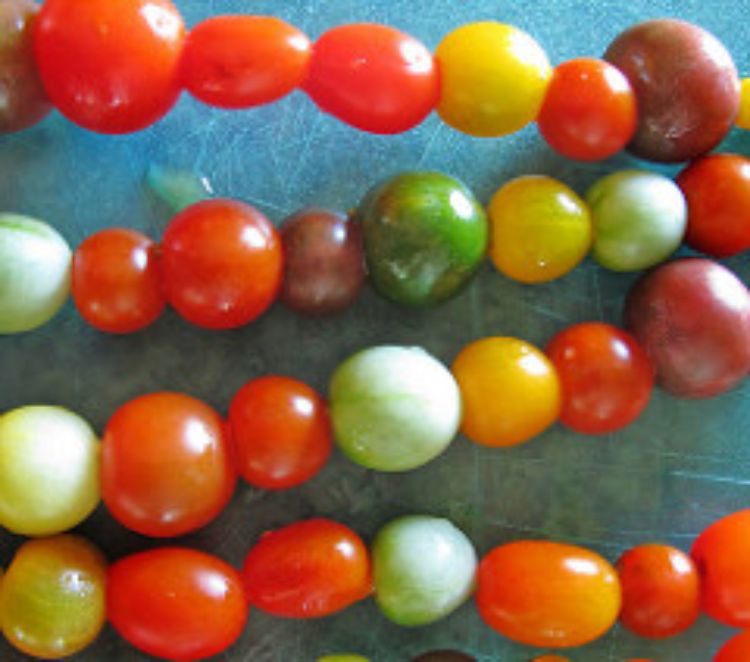 Another summer vacation has flown by; students, parents and teachers are feeling a mixture of wonderment about where those months went and excitement for a fresh year. On the bright side of returning to school, the first few months of the school year are prime for school garden growing, education, harvesting and tasting. While school gardens use different management styles in terms of growing only during the school year or finding a system to grow during summer months, many school garden practitioners share the goal of using produce from the garden.
There is a lot to balance upon the return to school, such that integrating the garden can seem like a big undertaking. If your classroom does not typically use the garden in the beginning of the year, consider working towards using garden produce for just one recipe for students to sample. This is a reasonable goal for beginner and experienced school gardeners alike, and gives everyone some time to get re-acclimated to garden rules and guidelines, while getting excited about the range of possibilities of food that can be grown in a school garden.
If your garden was tended during the summer, there is likely an abundance of produce well on its way to being ready to harvest, or perhaps already mature and waiting to be used. If your garden is only in operation during the school year, September is a critical time to plant some short season crops like radishes, salad greens or perhaps peas. In either case, you can still make use of the garden by setting expectations, involving students in planting and harvesting, and best of all, eating the fruits of your labor!
Here are a few simple recipe ideas to use summer and fall crops that are often found in school gardens.
Garden Salsa: A tried and true favorite for all! In the dark months of winter, you may dream about the wonderful taste of a fresh tomato. Now is the time to experience the flavors that are unique to a home-grown garden tomato! Everyone has a slightly different preference for what to include in their salsa, but this is a simple, kid-friendly recipe. The jalapenos and cilantro can be omitted or modified depending on preference.
Personal Garden Pizzas: Harness your students' creativity by offering an opportunity to construct and decorate their own personal pizza. Offering a range of vegetable toppings for the pizzas can result in scrumptious works of art. To keep it simple, try using either English muffins or pitas as the crust for these individual pizzas. Remember that you can add garden grown tomatoes on top to replace pizza sauce.
Caprese Salad: A favorite recipe to use garden fresh tomatoes, caprese salads are simple to put together and delicious. Most recipes call for large tomatoes, but halved cherry and grape tomatoes work well too, and are often more popular with students. Also try mixing different varieties of tomatoes to expand taste buds even further. Here's one recipe to get you started.
Vegetable dips: Dips seem to increase students' willingness to try and consume more raw vegetables. The beauty of making and offering a variety of dips is that you can use whatever vegetables you have ready for harvest from the garden for dipping, including carrots, sweet peppers, radishes, peas, cherry tomatoes, turnips and even greens. Hummus is an increasingly familiar dip option, but there are hundreds of other dips to try! This link offers a number of simple, healthy, and kid-friendly dip recipes to try.