Back roads Arts and Eats tour attracts travelers Oct. 20-21
The agri-cultural tour supports local economies and offers travelers a delightful drive at the height of autumn color through a hilly terrain boasting countless inland lakes.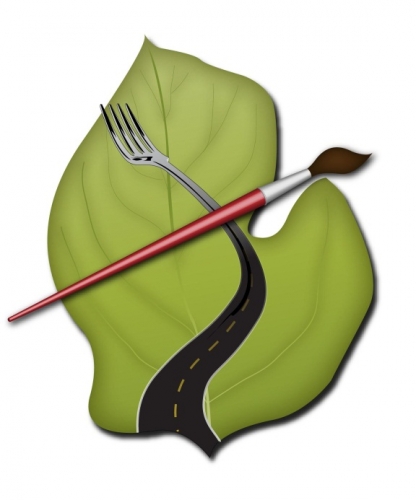 The third weekend of October means great fun in southwest Michigan. This is when travelers and locals hit the country roads for the annual Arts and Eats rural back roads art, food and agri-cultural self-driving tour that features more than 50 sites throughout Barry, Allegan and surrounding counties.
The main tour runs from 10 a.m. to 5 p.m. on Saturday and Sunday Oct. 20-21. Restaurants will feature their specially prepared entrees beginning on Friday, Oct. 19.
More than 25 studios and galleries are on this year's tour and include Michigan artists with their pottery, photography, paintings, fiber art and glass art, among other mediums. Fourteen restaurants will serve special menu selections made from locally-sourced food grown by farmers in southwest Michigan. Specialty crop farms on the tour will feature alpacas, goats, sheep, donkeys, organic and autumn produce, wine, a corn maze and outdoor experiences for the whole family. Michigan 4-H youth entrepreneurs will be featured at the Arts and Eats Headquarters in downtown Hastings.
The purpose of the tour is to expand appreciation of the rural landscape, support local entrepreneurs, and acknowledge the role culture, art, and food have in fostering a resilient and sustainable local economy. Last year the tour attracted visitors from 43 different zip codes from across Michigan and surrounding states.
A full-color map and guide lists each artist, eatery and farm on the tour with addresses, contact information and placement on a map to make finding sites easy. Short descriptions and photos give travelers a glimpse of each attraction and site. A QR code helps direct mobile phone users to the ArtsAndEats.org website for additional information. Copies of the guide are downloadable and available at each of the artists, restaurants and farms on the tour; they're also available from planning committee member organizations which include Allegan Tourist Council, Barry County Chamber of Commerce, Hastings Public Library, Michigan State University Extension, Piece Cedar Creek Institute, Promote Michigan and Thornapple Arts Council (TAC). The tour's premier sponsor, Hastings Mutual Insurance, also has copies of the guide.
The popular "passport program" will be available again this year as part of the tour. Visitors to Arts and Eats can pick up a passport on the day of their tour and collect a sticker for each stop they make. They then turn in a completed passport of six stickers for a chance to win prizes in a post-tour drawing. Prizes include Jazz Fest tickets, brunch tickets, gift certificates and pieces of art from tour artisans (such as a giclee by Toby TenEyck and piece of pottery by Christyl Burnett).
For more information about the Arts and Eats tour, contact MSU Extension Educator Ginger Hentz by email or call TAC at 269 -945-2002. Additional copies of the map and guide will be available during the tour at two tour headquarters sites: the Barry Community Enrichment Center in downtown Hastings, Mich. or Baker Allegan Studios in downtown Allegan, Mich.