Backyard conservation webinar series returns for 2021
Popular online backyard conservation series returns for another season of lunch time webinars.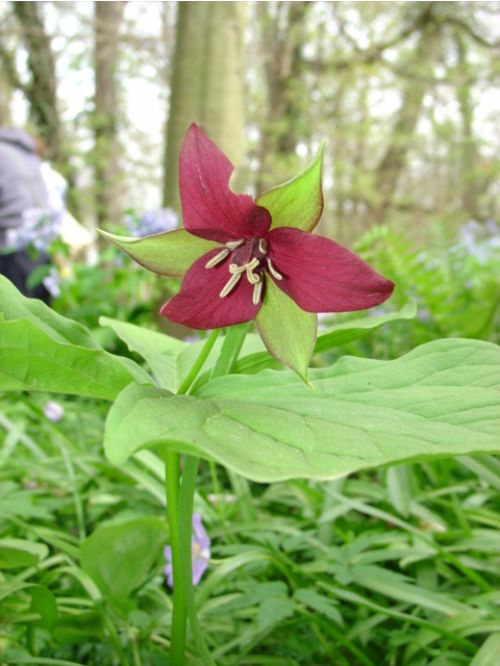 Many people have questions about where to start or how to implement conservation practices at their homes or on their properties. The Michigan State University Extension's "Wild About Woods, Wetlands, and Wildlife" webinar series will once again provide a series of convenient, online learning opportunities for everyone, experienced and beginner alike.
Join us as we start our second season of backyard conservation seminars in the "Wild About" webinar series on June 9. The series will repeat every two weeks until September 29 providing a total of nine webinars focused on how to implement conservation practices related to woods or wetlands or wildlife habitat!
Each seminar is presented by Michigan State University Extension natural resources educators. We provide time at the end of each session to ask specific questions live or you may choose to connect with these professionals later. Cost for each Wednesday session is once again $5 per session or $35 for all nine sessions. You can pick and choose your topic or choose them all for a single discounted price! All sessions will be recorded to view later or catch up if you missed one.
Register online at https://events.anr.msu.edu/Wild_About_Woods_Wetlands_Wildlife.
Get ready to grab your lunch and join us for any of these great topics listed below!
9-June - Will that Grow Here? Discover northern vs lower peninsula plants and trees, and growing zones.
23-June - Wildlife Intrusions: Understanding human wildlife interactions and how you can manage wildlife in your yard.
7-July - Woodlot Wrangling: Learn how to manage woody property when you need a plan and other best management practices.
21-July - Waterwise Landscaping: Learn about landscaping techniques, such as rain gardens, that protect and conserve water and wildlife.
4-August -West Coast shoreline of Michigan. Learn about the plant communities along Michigan's shorelines.
18-August - Wave Busting: Lakeshore Landscaping for protection of your shoreline.
1-September - Wetland Solutions: Discover solutions for Septic systems in unique and unusual circumstances.
15-September - Watching Wildlife: From bird houses to hunting blinds, learn about trail cameras to monitor wildlife.
29-September - Wild Caught. Michigan fish and fishing, prospects for the future.
Contact clawsonb@msu.edu for more information about his program. For more information about other natural resources programs, visit Michigan State University Extension Natural Resources where you can learn more about educators who are working across Michigan to provide natural resources and water quality educational programming and assistance. You can get one-to-one answers from MSU Extension experts and Extension Master Gardener volunteers at MSU Extension's Ask Extension tool.