Balsam wooly adelgid in Michigan update for spring 2022
MDARD staff conducted an extensive survey to investigate if other Balsam wooly adelgid sites existed.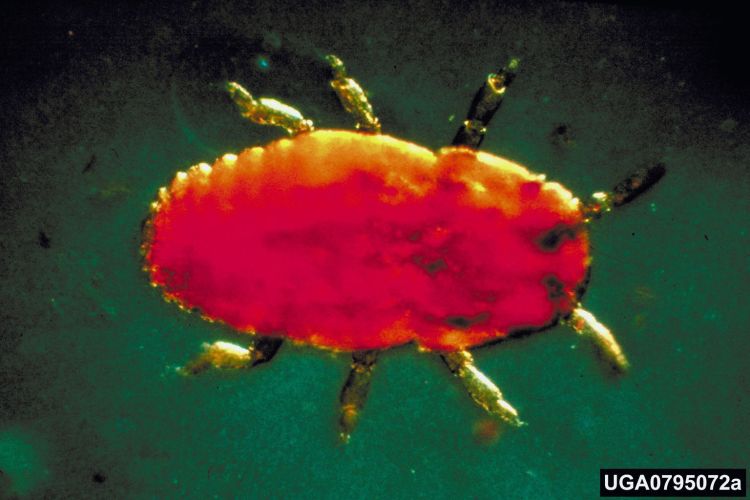 Balsam wooly adelgid could be a devastating invasive pest to Michigan's Christmas tree industry. Native to Europe, this very small, less than 1/32-inch insect can attack any true fir species (Photo 1). Signs of Balsam wooly adelgid damage include weak terminal growth, swelling of stems, and misshapen tree crowns (Photo 2). Growers may also observe the overwintering stage of Balsam wooly adelgid, which looks like small, white, cotton-like tufts on infected tree trunks (Photo 3). High levels of infestation can cause tree death. In the Appalachian Mountains of North Carolina, Balsam wooly adelgid has decimated fir forests (Photo 4).
Since 2014, the Michigan Department of Agriculture and Rural Development (MDARD) developed an external quarantine regulating the movement of potentially infested nursery stock from areas in North America with known infestations in order to prevent spreading this invasive species to Michigan.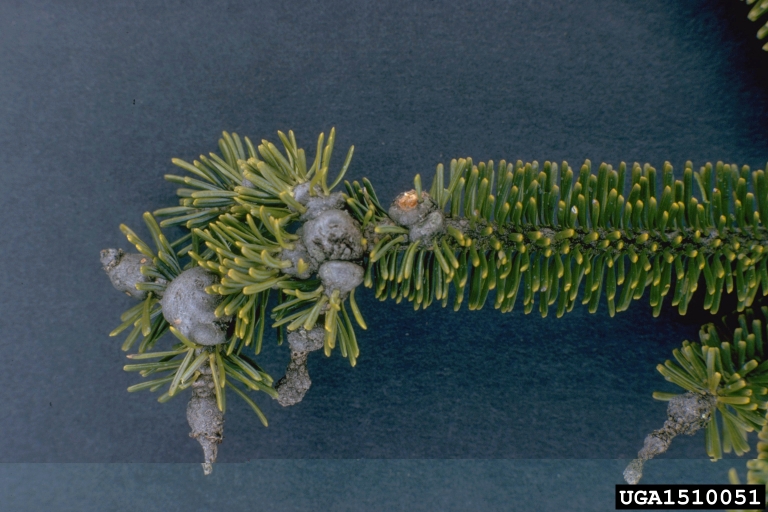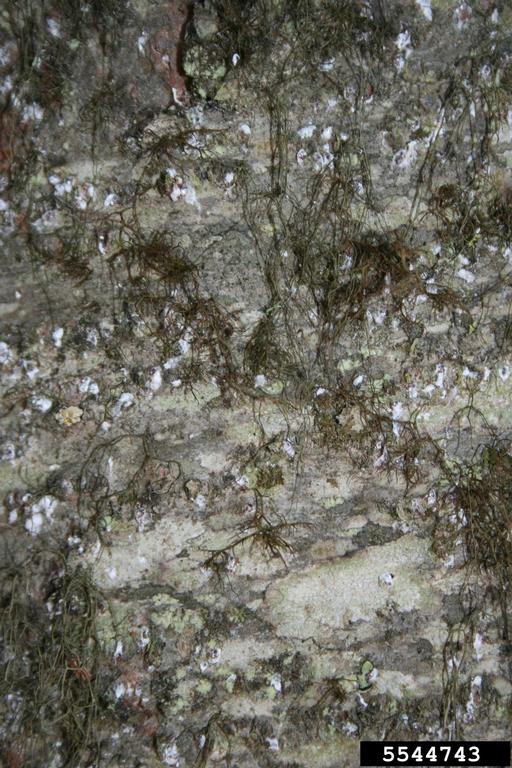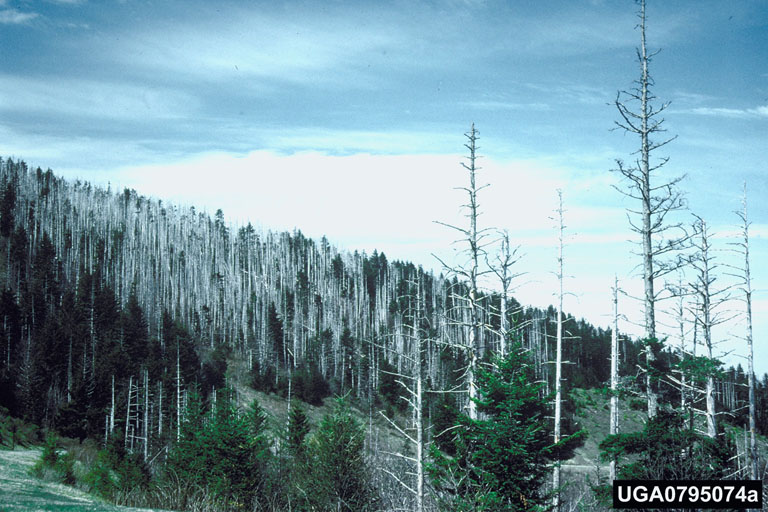 In the summer of 2021, an infestation of Balsam wooly adelgid was found for the first time in Michigan. The site was near Rockford, Michigan, in a landscape planting of mature Balsam trees. According to Robert Miller, invasive species prevention and response specialist at MDARD, the infected Balsam trees were destroyed and buried under 4 feet of soil in December 2021 in order to prevent Balsam wooly adelgid spreading to other sites.
MDARD officials then completed a survey of the surrounding area to determine if Balsam wooly adelgid had spread to other locations. The search area was a 1-mile radius around the initial infected trees. Within that area, 110 true fir trees were identified and inspected for any signs of Balsam wooly adelgid. There were no additional signs or populations of Balsam wooly adelgid found on those trees. MDARD will continue a limited survey and spot scouting for Balsam wooly adelgid in the area during 2022.
Monitoring and preventing Balsam wooly adelgid from establishing in Michigan is critical to the Christmas tree industry. Michigan State University Extension recommends scouting trees for signs or damage of Balsam wooly adelgid. For more information or to report suspected Balsam wooly adelgid, contact the Midwest Invasive Species Information Network or email MDARD at MDA-Info@Michigan.gov.