Bank foreclosure settlement check errors mean additional checks will be issued to aid homeowners
Supplemental payments coming from Rust Consulting for loans serviced by former subsidiaries of Goldman Sachs (Litton Loan Servicing LP) and Morgan Stanley (Saxon Mortgage Services, Inc.).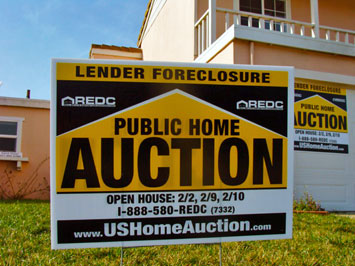 More than 2.2 million people have cashed or deposited more than $2 billion in checks related to the Independent Foreclosure Review Payment Agreement through May 9, 2013, according to the Treasury Department.
To date, more than 3.9 million checks totaling more than $3.4 billion have been sent to eligible borrowers since April 12. A final wave of checks that required additional information from the borrower will be issued during the summer. An estimated 148,000 Michigan homeowners are potentially eligible.
Borrowers whose mortgages were serviced by Goldman Sachs and Morgan Stanley and who were already sent a check as part of the Independent Foreclosure Review payment agreement will be sent an additional payment by the end May. Federal Reserve regulators ordered the payments to correct an error by Rust Consulting.
Rust Consulting announced last week that approximately 96,000 borrowers whose loans were serviced by the former subsidiaries of Goldman Sachs (Litton Loan Servicing LP) and Morgan Stanley (Saxon Mortgage Services, Inc.) were sent checks for less than the payment amount that the Federal Reserve directed Rust to pay. The new checks will make up the difference between what was in the original check sent by Rust and what should have been paid. Borrowers should cash both the original checks and the supplemental checks.
Borrowers with questions regarding payments should contact the Paying Agent—Rust Consulting, Inc. at 1-888-952-9105, Monday through Friday, 8 a.m. - 10 p.m. or Saturday, 8 a.m. - 5 p.m.
The payments are part of agreements between federal regulators and 13 servicers to provide $3.6 billion in cash payments to borrowers whose homes were in any stage of the foreclosure process in 2009 or 2010 and whose mortgages were serviced by one of the following companies, their affiliates, or subsidiaries: Aurora, Bank of America, Citibank, Goldman Sachs, HSBC, JPMorgan Chase, MetLife Bank, Morgan Stanley, PNC, Sovereign, SunTrust, U.S. Bank, and Wells Fargo. A full list of companies and their affiliates or subsidiaries covered by the agreement are at https://independentforeclosurereview.com/Settled.aspx
The payment categories and amounts are available on the Office of the Comptroller of the Currency and Federal Reserve websites.
Borrowers eligible for these payments would have been in some stage of foreclosure in 2009 or 2010 and their loan would have been serviced by one of the firms listed on the websites listed above.
While they might appear to be a scam these mailings from Rust Consulting are legitimate. Beware of anyone who asks you to call a different phone number than the number below or to pay a fee to receive a payment under the agreement. Michigan State University Extension provides foreclosure scam prevention information in its education classes and could help answer any questions you might have.
If you need additional help with foreclosure prevention, please contact the Homeowner's HOPE Hotline at 888-995-HOPE (4673) or at www.makinghomeaffordable.gov and someone will put you in touch with a U.S. Department of Housing and Urban Development-approved nonprofit organization that can provide free assistance. MSU Extension provides free housing counseling at its Delta, Iron, Clare, Macomb, Lapeer, Ionia and Washtenaw, and Wayne county offices to surrounding areas. Michigan State Housing Development Authority- certified housing counselors can also be located.
For more information on the Independent Foreclosure Review, see articles on the announcement of the settlement program, the program's deadline, the beginning of payments and April 9 and a previous update on progress.
Did you find this article useful?
---