Beautiful gardens are also resource-responsible
Learn earth-friendly and resource-responsible techniques that'll make your garden shine at the 2018 Grand Rapids Smart Gardening Conference on March 3.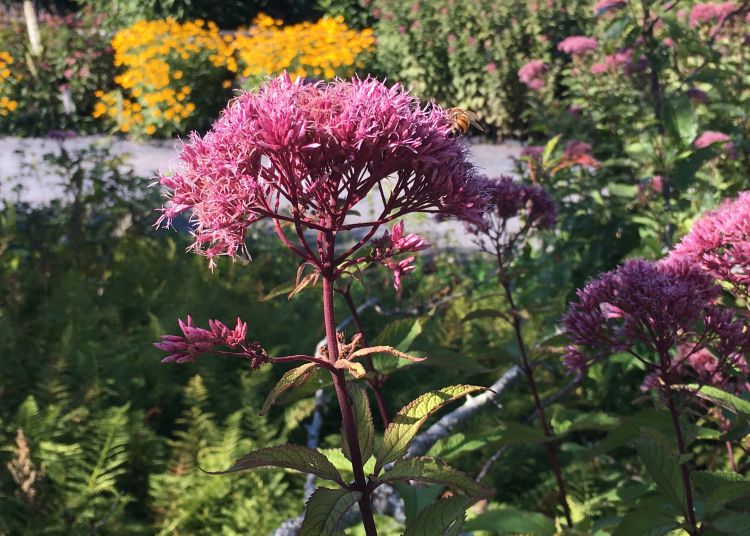 Wintertime catalogs and magazines bring stunning examples of glistening foliage and flower combinations in crisp, weed-free gardens. We cannot help but aspire to create the "perfect"-looking garden and seldom realize that sometimes the cost of perfect outweighs its beauty.
Paul Zammit, director of horticulture at Toronto Botanic Gardens, sees gardens through a different lens than some. His lens combines nature with beauty and responsibility with action. Zammit will be the keynote presenter at the 2018 Grand Rapids Smart Gardening Conference on March 3 at the DeVos Place in Grand Rapids, Michigan, hosted by Michigan State University Extension.
Zammit is known for his brilliant container designs, four-season gardens and impeccable plant selection, but first and foremost, he understands that to have a beautiful garden, we must reinvest in the resources the plants are utilizing. Soil health is utmost for success, according to Zammit, and that, undeniably, is determined by organic matter.
"Take cues from the forest", says Zammit. In this natural ecosystem, fertilizers come from the organic matter deposited there from foliage, bark and roots. We can learn to mimic that rhythm in our own gardens, which once in balance will yield unprecedented beauty.
MSU Extension's Smart Gardening initiative is more than just composting and reducing chemicals in the garden. By gaining a full understanding of every gardening practice done, we achieve holistic balance and are less likely to negatively impact nature.
Learn more about pollinators, soil health, annual and perennial plants and our thrifty North American natives during this one-day event held in Grand Rapids. Attendees will receive a weekend pass to the West Michigan Home and Garden Show, held concurrently at the DeVos Place March 1-4, and a book, "Butterflies and Skippers of Michigan."
To reserve a seat, register at: 2018 Grand Rapids Smart Gardening Conference.