Become a champion for pollinators with new online course from MSU
Self-paced and free online course provides a broad view of issues around pollinators and their health.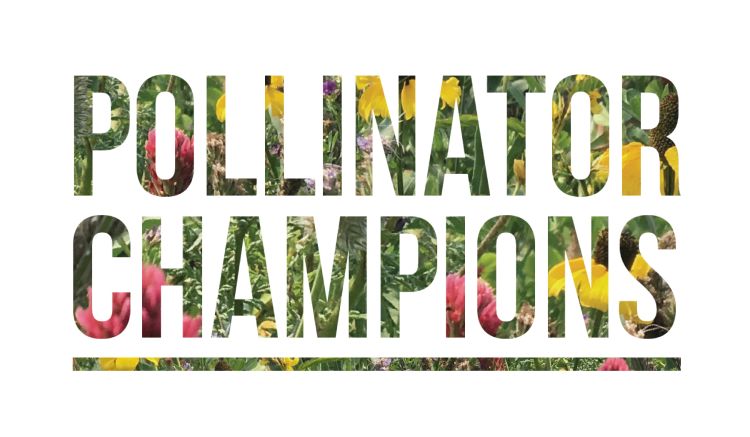 Did you know that over 90 crops in the U.S. are dependent on pollinators? Or that around 80 percent of all flowering plants need pollinators? Without pollinators, we would lose many of the fruits and vegetables we like to eat as well as the amazing diversity we enjoy out in nature. You may have heard about the dire situation some pollinators face, such as the endangered rusty patched bumble bee or the severe declines in migrating monarch butterfly populations. Now there is a free way to learn more about the important role pollinators play in our lives and what we can do to help them.
You can become a champion for pollinators by taking a new online course offered by Michigan State University called Pollinator Champions. The Michigan Pollinator Initiative team created Pollinator Champions because they saw growing public interest in gaining research-based information about pollinators and pollinator decline. Pollinator Champions will guide you through the amazing world of pollinators and pollination.
Pollinator Champions covers four major subjects offering a broad range of pollinator information:
Why do we care about pollinators? Teaches how pollination works and the important role pollinators play in agriculture and nature.
Who are our pollinators? Provides an overview of the huge diversity of pollinators in our world and some of their life histories.
What is happening to pollinators? Explains pollinator decline and the factors that drive it.
What can we do for pollinators? Shows ways we can all help pollinators thrive in a changing world.
Each subject is packed full of engaging reading materials, videos and interactive games. Pollinator Champions is self-paced, allowing you to tailor the class to your own schedule. Anyone with an internet connection can enroll. You do not have to be an MSU student or faculty to participate.
Everyone is welcome to learn about pollinators for free, but for a small fee you can also become an official Pollinator Champion. As an official Pollinator Champion, you get a certificate and materials to help you give presentations about pollinators to local organizations. Help us spread the word as an MSU Certified Pollinator Champion!
Register now on the Pollinator Champions webpage.
You can also read more about pollinators on the Michigan Pollinator Initiative website.