Becoming a responsive parent through attunement - Part 1
Evidence shows that parent/caregiver and child elationships shape brain circuits and lay the foundation for later developmental outcomes.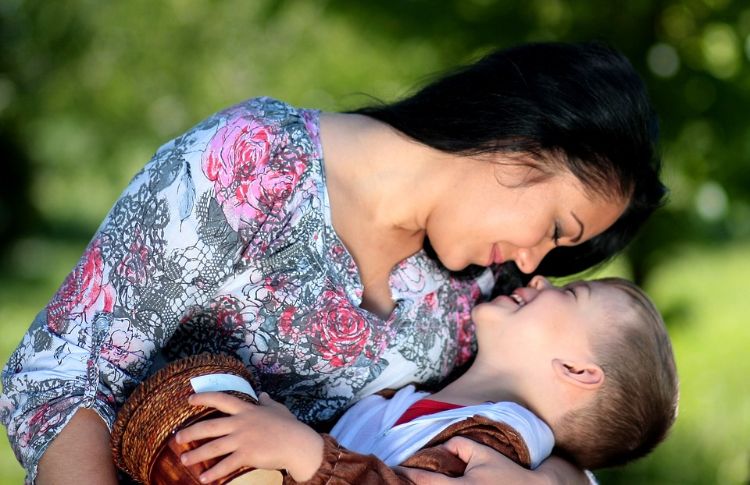 Have you ever had an experience that, viewed in retrospect, makes you cringe a little inside? We have! Many years ago, we were having dinner with a friend, Alice (this name has been changed to protect identity) when we noticed that she seemed disengaged and distracted. Alice had brought along her two-month old daughter who seemed to be enjoying the experience of girls-night-out. Alice was enjoying herself, too, just not with the group. She was focused on her infant, halting the conversation many times to gaze at her child, smile and coo, with a twinkle in her eyes that usually indicates someone besotted with love. A member of our group was surprised at her own somewhat negative reaction. The member of the group felt she was being ignored by Alice. Then, she realized that Alice was simply using her experience and common sense to build a relationship with her child, as most parents do with their young child. After discussing it, we agreed that Alice's behavior was most appropriate for the situation. In fact, we wish more parents would do it.
Since that day, we have had many opportunities to see parents building relationships with their children and learning about parenting in a variety of ways. Like many parents, Alice used a range of resources to raise her children, from good old common sense, to cutting-edge research. Parents today look for strategies that will help their child build skills in all areas of development - cognitive, physical, moral, language, social and emotional domains. We have found that there is increasing evidence that strong social/emotional development anchors all other areas of development because self-knowledge and relationships are at the foundation of social and emotional skills.
In a recent working paper published by the Center for the Developing Child at Harvard University, the author's state, "Young children experience their world as an environment of relationships, and these relationships affect virtually all aspects of their development. We have long known that interactions with parents, caregivers, and other adults are important in a child's life, but new evidence shows that these relationships actually shape brain circuits and lay the foundation for later developmental outcomes, from academic performance to mental health and interpersonal skills."
Michigan State University Extension says that within the academic world, experts are studying how parents can establish healthy relationships with their children at an early age, using the concept of responsive parenting as a foundation for their relationship with their growing child. Early childhood specialists have defined responsive parenting (or responsive care giving) in a variety of ways.
Dr. Claire Vallotton of Michigan State University sees it as a three-part process. "Responsive care of young children involves attending to, accurately perceiving, and appropriately responding to children's cues." (Vallotton, C., 2012).
Early childhood educators Lisa Leifield and Tisha Bennett Sanders, urge parents to personalize every interaction with your baby and observe your child's preferences and pleasures closely to learn more about your child.
Janet Gonzalez-Mena, early childhood educator and author, focuses on the act of putting the child first in your thoughts when she says, "The moment I decided to follow instead of lead, I discovered the joys of becoming part of a small child's world."
Many discussions of responsive parenting begin with the concept of parents being attuned to their child. Attunement is common but it is not necessarily purposeful. Parents can learn how to be better "in tune" with their child. Today, early childhood researchers use the term "attuned" to refer to state parents achieve when they are able to recognize and understand their infants' feelings, thoughts and needs.
With a newborn, it often takes a few weeks to become attuned to the point where parents recognize the cry that means "I'm tired" or the one that means "I'm hungry." Once parents can distinguish between these cries, they can fulfill the child's needs and life becomes much calmer and less stressful for both parent and child. As infants mature, their communication strategies become more sophisticated and parents must continue to listen and watch for more subtle cues to keep up with baby.
There are many ways to become more attuned to your child. In the second part of our two-part series, we investigate specific strategies you can practice to become more attuned and a more responsive parent. For further discussion of attunement and other social-emotional concepts, go to www.developingchild.harvard.edu.